Aretha Franklin, fondly known as the "Queen of Soul," passed away on August 16 at the age of seventy-six. Franklin's voice—unmistakably familiar to all for its depth, range, and emotional power—has shaped American music since her first commercial success in the late 1960s.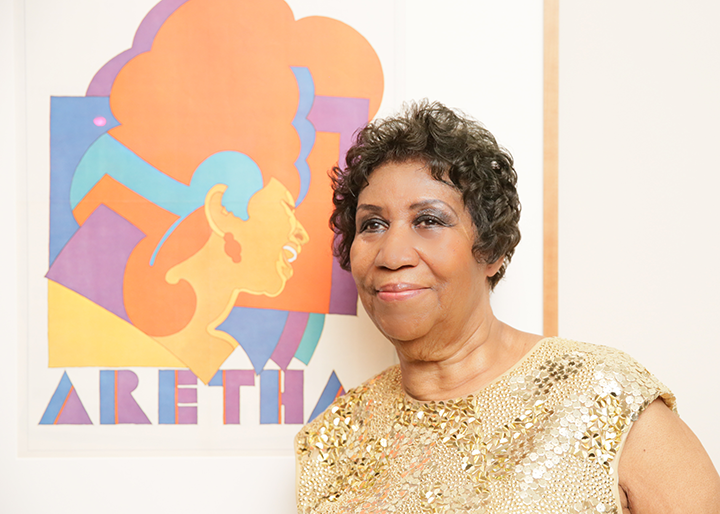 While growing up in Detroit, Franklin sang at the New Bethel Baptist Church, where her father was a preacher. She later combined her background in gospel with jazz, rhythm and blues, and pop music, belting out a string of early number-one hits, notably "Respect" (1967) and "Since You've Been Gone" (1968). Franklin is considered one of the greatest singers of all time. In addition to garnering eighteen Grammy awards, Franklin became the first woman to be inducted into the Rock and Roll Hall of Fame (1987).
The Smithsonian's National Portrait Gallery honored Aretha Franklin with the Portrait of a Nation Prize during its inaugural American Portrait Gala in November 2015. The Portrait of a Nation Prize celebrates individuals, whose portraits are in the museum's collection because of their achievements and exemplary values of bravery, tenacity, creativity, ingenuity and soul. The gala culminated with a musical performance by Franklin, who performed several hits, including "Respect," "Freedom," and "Chain of Fools."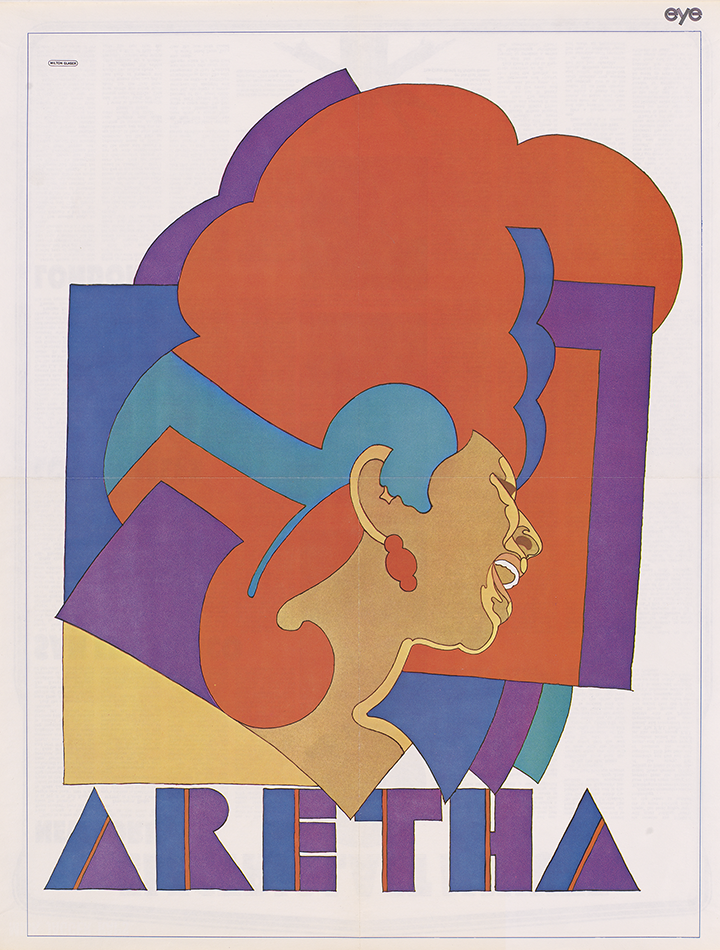 A poster by legendary graphic designer Milton Glaser in the Portrait Gallery's collection conveys the creative energy of Franklin's performances, using his characteristic kaleidoscope palette and innovative geometric forms. "It's an important historical document," says Asma Naeem, the National Portrait Gallery's associate curator of prints, drawings and media arts. "It really captures the mood of the period, the aesthetic of the era. . . it shows not just the incredible relevance and majesty of Aretha Franklin, at a very early point in her career, but also the incredible energy of soul music [that] has been a part of our culture for so long."
The portrait will be installed tomorrow morning in the museum's In Memoriam space on the first floor, and it will remain on display through August 22, 2018.