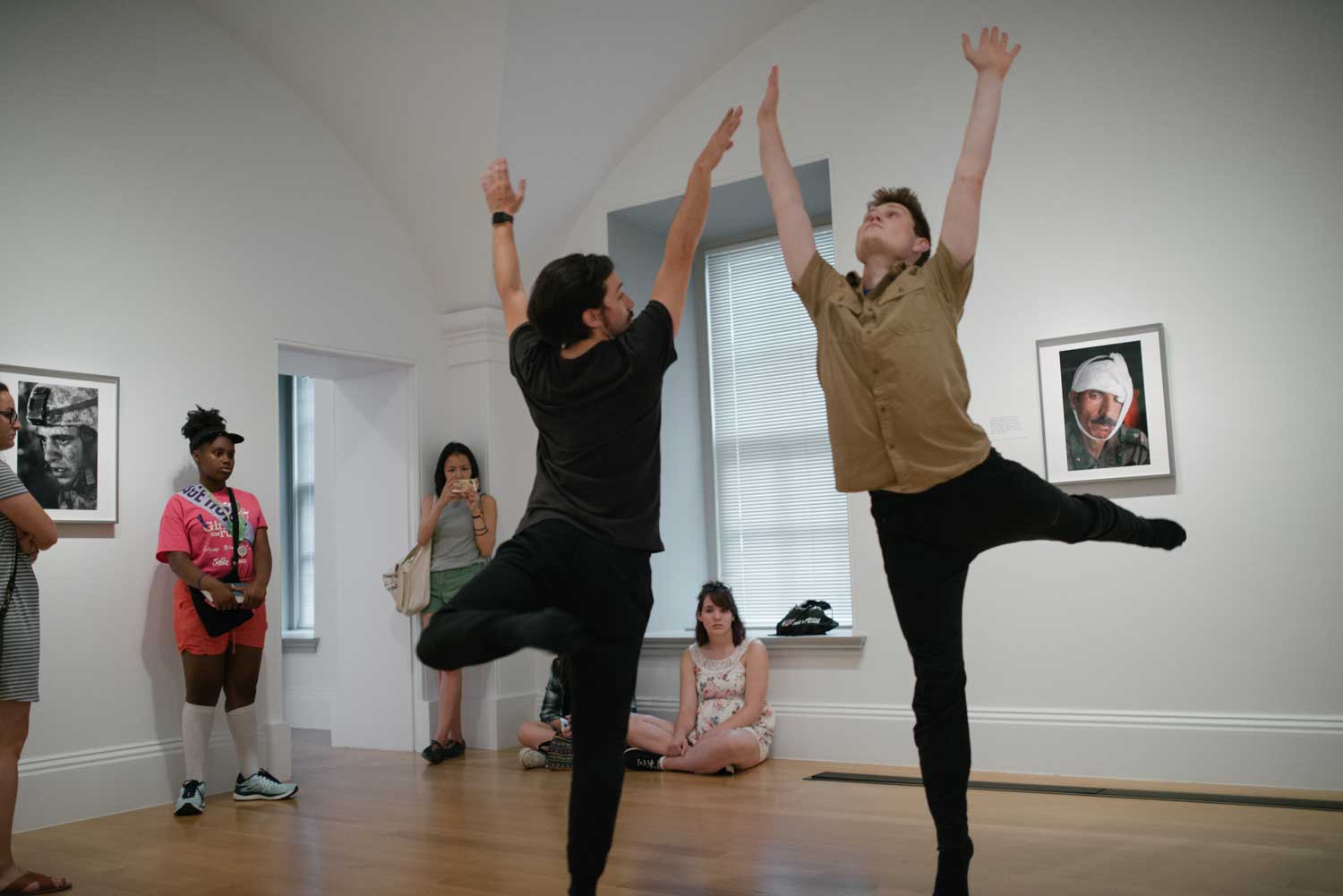 Join us for two series of dance salons and workshops with the Portrait Gallery's choreographer-in-residence, Dana Tai Soon Burgess, and his dance company. In both series, Dana and company will center their discussions and performances around the exhibition, Portraits of the World: Switzerland.
The first of the series, Dance Salons, will take place on three consecutive Saturdays in March. Performing pieces by Japanese choreographer Michio Ito, the Company will use eurhythmics—an approach to dancing using bodily movements to interpret the rhythm of musical compositions—to guide their performances. Examining themes from the portraits in the exhibition, Dana Tai Soon Burgess will also explore the concept of 'exotic'. Learn how the term has been used in dance rhetoric and why its use is commonly misrepresentational. Join Dana and his company as they explore these topics and more through discussion and dance performances.  
Put on your dancing shoes and get ready to move in the second series, held on three Saturdays in April. Learn from Dana and company as they host dance workshops for 4th and 5th grade students in the museum. They will also use Portraits of the World: Switzerland as inspiration to guide students. First, attendees will examine the portraits of dancers in the exhibition: Michio Ito, Loie Fuller, and Martha Graham. Studying the portrait's composition and the sitter's pose, the students will learn about movement, rhythm, and form. After a discussion in the exhibition, the students will head downstairs to the Portrait Gallery's Explore! space to participate in dancing inspired by their observations and discussions in the gallery.
Experience a dance salon or learn about rhythm and dance forms in a workshop as we dance into Spring at the Portrait Gallery.
The Dance Salons will take place on three Saturdays in March: 3rd, 10th and 17th at 2 p.m. and 4 p.m. This event is free and open to the public.
Explore! Rhythm and Dance will take place on Saturday, April 7th, 14th and 21st at 1 p.m. This workshop is free, but registration is required. Please visit npg.eventbrite.com to register and for more details.