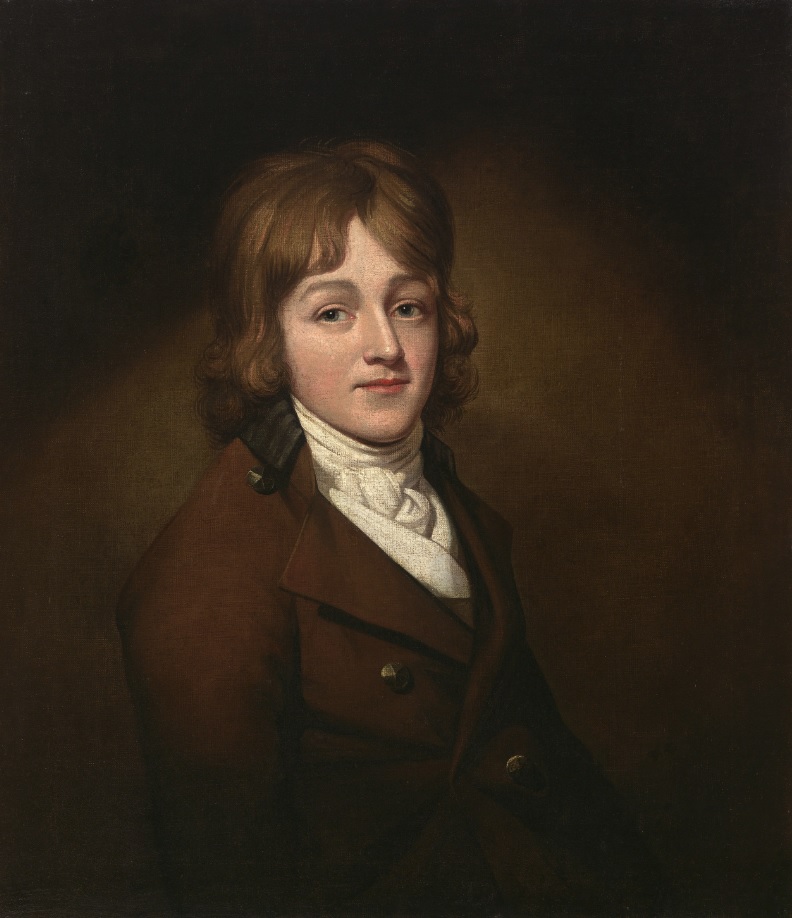 Francis Scott Key is known to Americans as the author of  "The Star-Spangled Banner," our national anthem.  Most of us know little else about him.  And yet recently, the poem that became the anthem has sparked controversy, as its third stanza contains racist language, including the lines "No refuge could save the hireling and slave/ From the terror of flight or the gloom of the grave."  These lines are thought to refer to enslaved people who were promised their freedom if they fought for the British during the War of  1812.  With recent attention given to the symbolism surrounding our national anthem, and increased sensitivity to the intersection of well known figures in our early history with the history of slavery, Key's life and legacy deserve more attention.
Two recent books have provided a deeper and more nuanced view of the man and  "The Star-Spangled Banner."  Marc Leepson has published a new biography of Key, What So Proudly We Hailed: Francis Scott Key, A Life  (2014) and Marc Ferris has written a full history of the anthem itself, Star-Spangled Banner: The Unlikely Story of America's National Anthem (2014).  Both books address the complexities of Key's life, his attitudes toward slavery, his opposition to abolition, his co-founding of the American Colonization Society, formed to promote the resettling of freedmen in Africa, and his legal career.  We even learn that Key was often a bad poet, composing love poems and doggerel.  "The Star-Spangled Banner" was his greatest poetic effort. He didn't actually publish the poem he wrote following the defense of Fort McHenry during the Battle of Baltimore in September, 1814; it was given to a friend.  The first printer of the stanzas titled it "A Defence of Fort M'Henry" and attributed it to a "gentleman."  Key wrote the words to fit a popular drinking song, called "To Anacreon in Heaven."  When Carr's Music Store in Baltimore published the poem in sheet music form later that fall, it was titled "The Star-Spangled Banner."
It was that poem, written in haste, after understanding that the Americans had withstood the British attack, that eventually made Francis Scott Key a household name.  The original flag itself is now in the collections of the Smithsonian's National Museum of American History.  And in 2016, the National Portrait Gallery was able to acquire a portrait of Key from his descendants.  That portrait, however, dates from his youth, and was created nearly twenty years before he wrote those famous verses.
Rembrandt Peale and Francis Scott Key were nearly the same age.  Peale was launching his career as a painter of portraits and a museum keeper, following in the footsteps of his father, Charles Willson Peale.  In 1795, he created a portrait of George Washington, sitting near his father, who had painted the president multiple times in the past.  In 1797, he was working in and near Baltimore, Maryland.  It was then, around 1796 or 1797, that he made this portrait of Key. Portraits were often created to commemorate important life events—weddings, inheritance, and graduating from school.  In October, 1796, Key had completed his schooling at St. John's College in Annapolis, and would work in his uncle's law practice there for several years thereafter. He had led a privileged life, and would soon set up his own law practice in Georgetown, then marry the daughter of a wealthy Eastern Shore family.  The portrait is typical of Rembrandt Peale's work at this time, as his paintings began to diverge in style from his father's work.  We see a young man with flowing brown hair, bright eyes, and fashionable clothing.  Key could expect to lead a comfortable and successful life; he had no idea that he would write such an iconic poem, or that his verses would eventually make him famous, or that he would be the subject of study and even rebuke in our century.