Happy Public Domain Day!  Today is January 1 and that means thousands of books, musical compositions, and artworks have transitioned into the public domain. Once a creative work's copyright expires, it becomes more widely available for everyone. Initially an informal observance, "Public Domain Day" has become a larger event in recent years, with activities and formal celebrations occurring in countries around the world. In the United States, a basic rule is that copyright lasts for 70 years after the artist's death. Here are a few artworks from the National Portrait Gallery that are entering into the public domain today: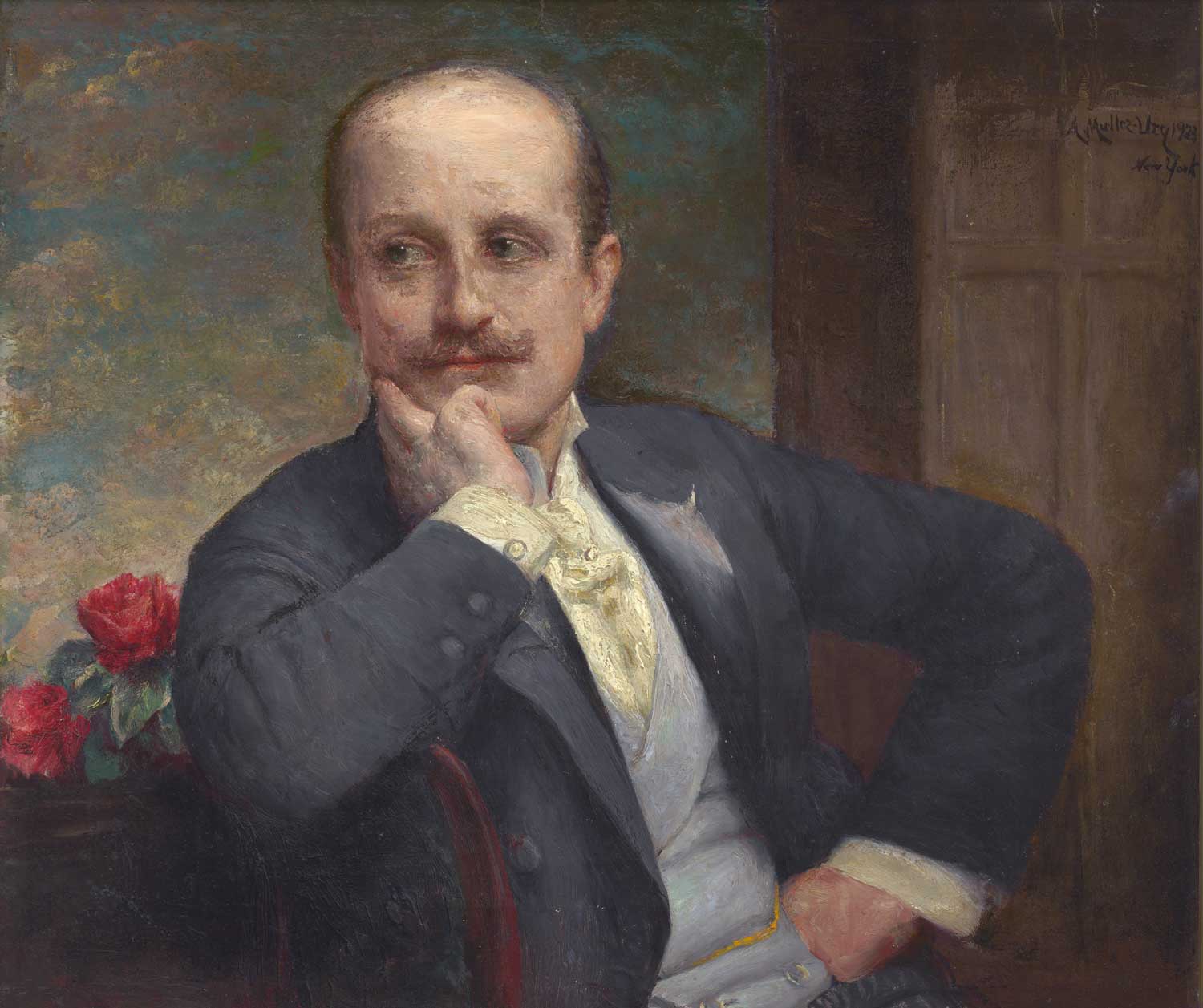 Adolfo Müller-Ury, 1862–1947
Known as one of the most important portrait painters working at the turn of the twentieth century, Adolfo Müller-Ury found success painting prominent Gilded Age Americans. Müller-Ury was born into a prominent Swiss family in 1862. He studied art in Switzerland, Germany, and France, (where he attended the École des Beaux-Arts in Paris) before moving permanently to the United States in 1884. Müller-Ury made a name for himself by painting members of the Roman Catholic hierarchy, including several popes and cardinals, as well as American high society. His subjects included James J. Hill, J. Pierpont Morgan, and Presidents Ulysses S. Grant, Woodrow Wilson, and William McKinley. In a review of Müller-Ury's first exhibition in New York, the writer praised his talent: "Mr. Muller-Ury . . . has won deserved artistic and social recognition in the metropolis . . . his poses good, his coloring rich, and his likenesses generally satisfactory." The National Portrait Gallery has nine portraits by Müller-Ury in its collection, including a self-portrait.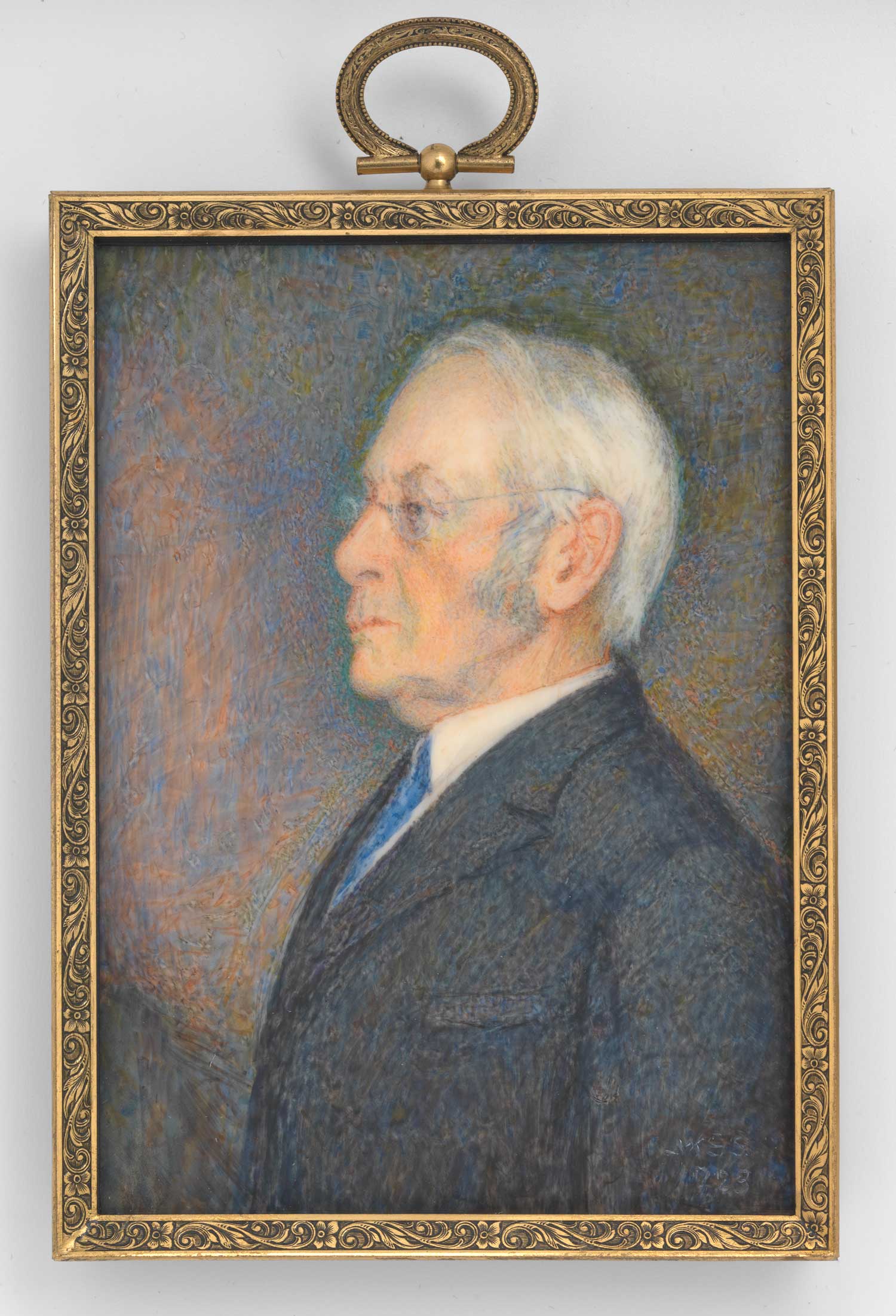 Annie Ware Sabine Siebert, 1864—1947
Annie Ware Sabine Siebert was a pioneer for women artists at the end of the nineteenth century.  She received her bachelor of arts degree at Ohio State University in 1884 and became the first recipient of a master of arts from Ohio State in 1886. Two years later, she became the first woman to earn an architecture degree from MIT. Siebert was a distinguished portrait and miniature painter and was a member of the Pennsylvania Society of Miniature Painters. This portrait is of Charles William Eliot, who served as president of Harvard University for a record-setting forty years. The miniature stayed in the artist's family for many years, until Siebert's niece and nephew gave it to the National Portrait Gallery in 1967.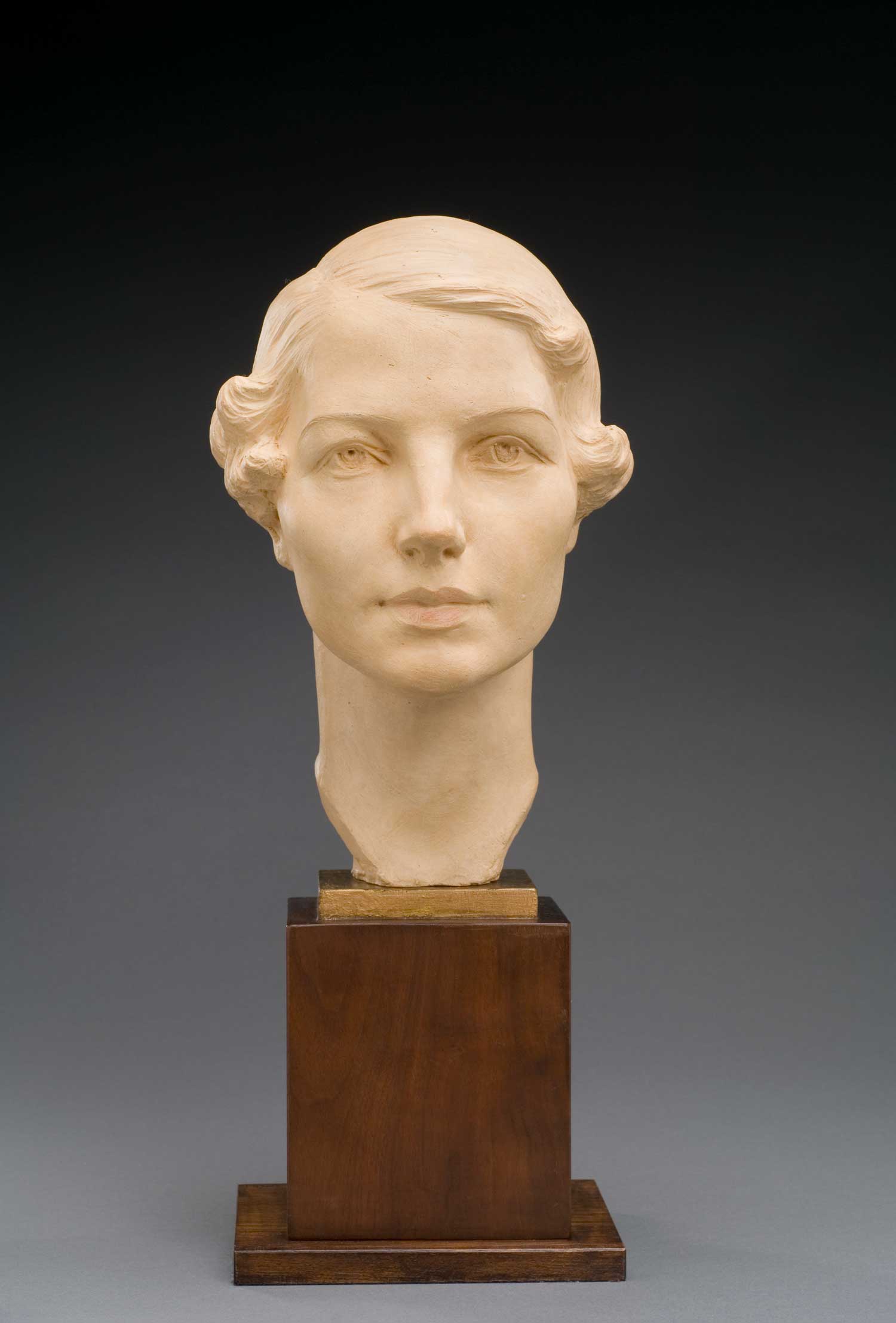 Edward McCartan, 1879–1947
Born to an Irish immigrant family in Albany, New York, Edward McCartan began sculpting at the young age of ten. He studied at the Art Students League in New York City and the École des Beaux-Arts in Paris, where he studied Renaissance and antique sculpture. Edward McCartan is best known for his architectural decorations and garden sculptures that incorporate mythological or woodland themes. His sculptures can still be found across the country, including such sites as the Eugene Field Memorial in Lincoln Park, Chicago, and the Helmsley Building in New York City.  The circumstances surrounding the making of the portrait of Helen Wills Moody is unknown, although McCartan did make similar busts during the late 1930s. McCartan probably began working on the bust in San Francisco in 1934 or 1935 while he was working on a pediment sculpture design for the Department of Labor Building in Washington, D.C.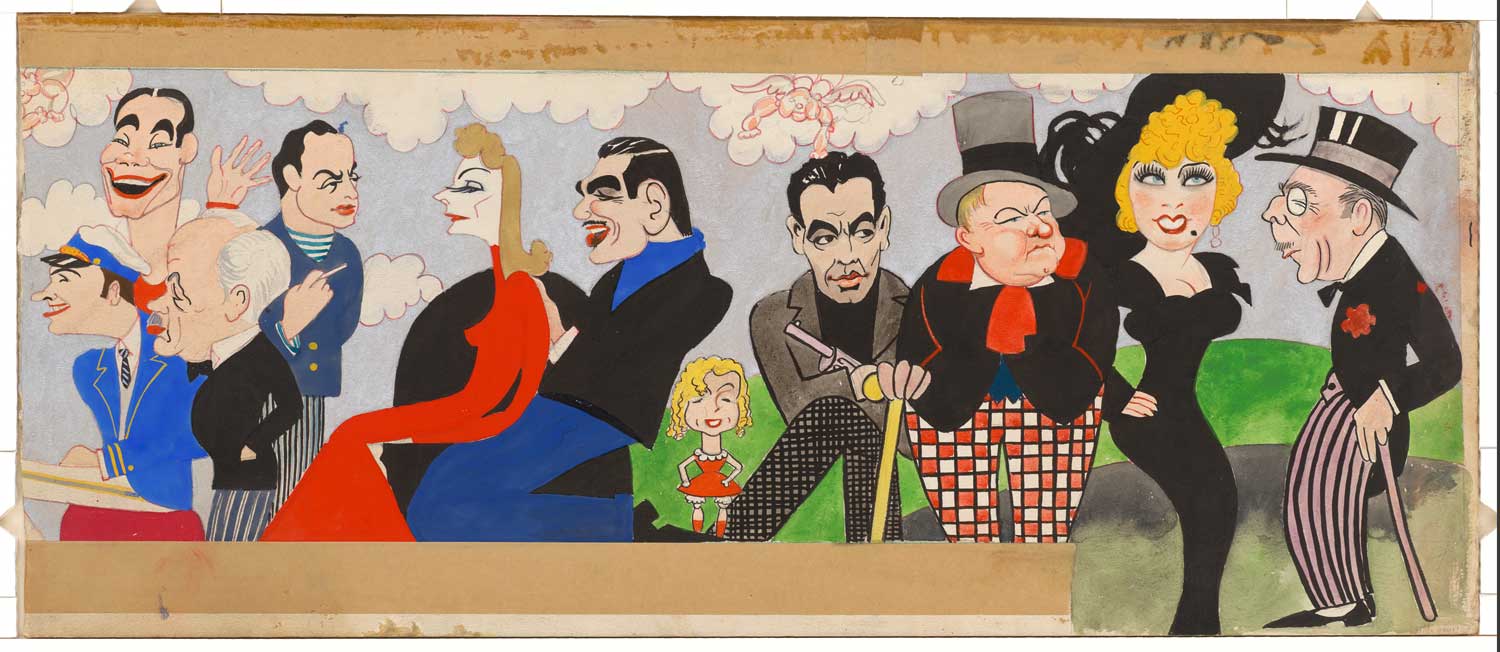 John Decker, 1895–1947
John Decker, a caricaturist and portrait painter, was part of the Hollywood scene of the 1920s and 1930s and witnessed the transition from silent pictures to "talkies." Born in Germany, Decker immigrated to the United States in 1922 and worked as a caricaturist for the New York Evening World in New York. In 1928, Decker left for Hollywood, where he became friends with some of the biggest names of the era. Many Hollywood stars commissioned him to do their portraits, including the Marx Brothers, Errol Flynn and Greta Garbo. Decker created four vivid panels as mural studies for the Wilshire Bowl Restaurant, a popular Hollywood nightspot. Installed in 1941, the original murals, now lost, portrayed the sweep of film history, from the Keystone Kops and The Perils of Pauline to the film idols of the 1930s.