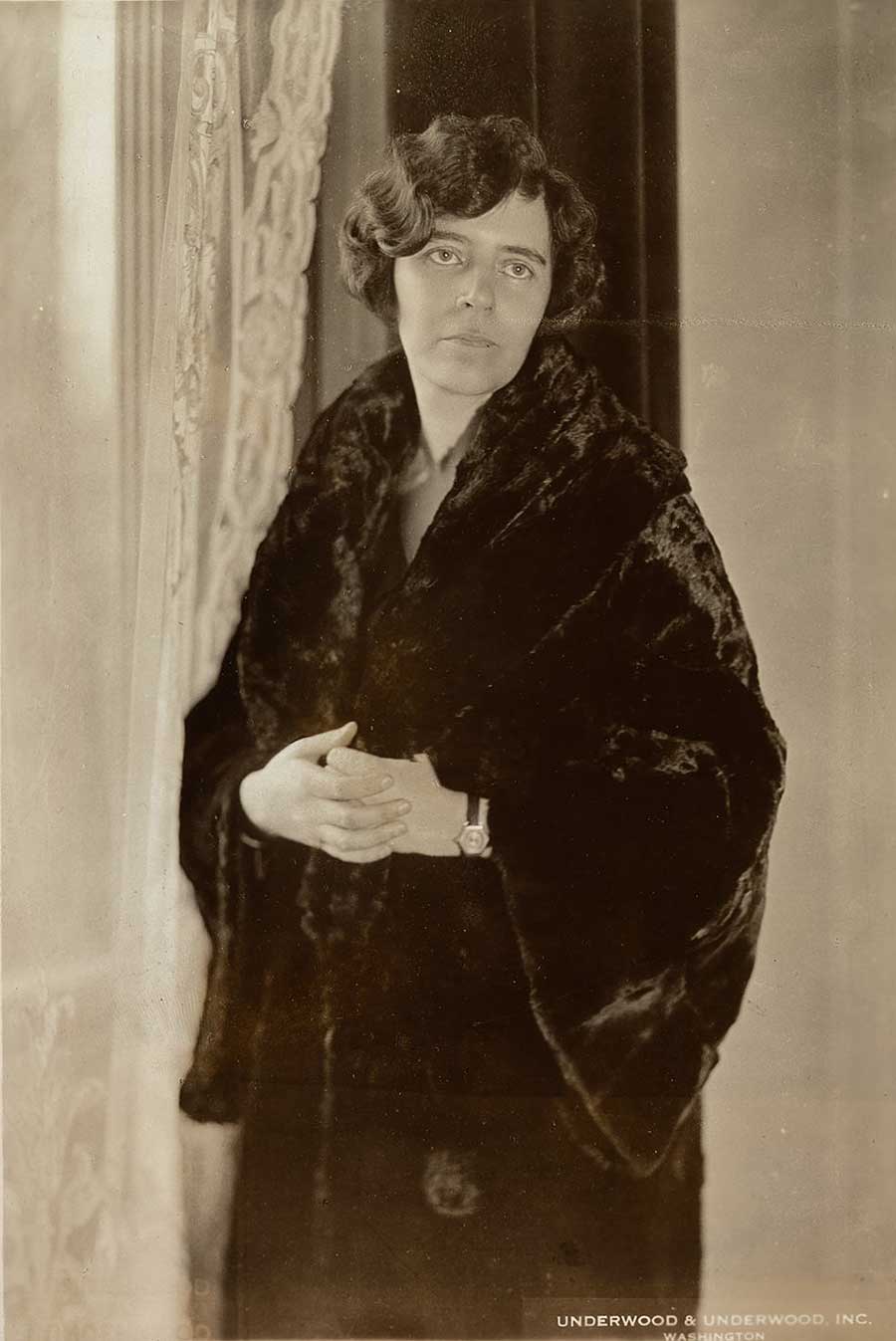 On March 3, 1913—one day before President Woodrow Wilson's inauguration—thousands of women assembled to "march in a spirit of protest against the present political organization of society, from which women are excluded." The procession became a spectacle, attracting thousands of observers all gathered to watch these women fight for their civil rights—the right to vote.
It is hard to imagine the scale of such an event. But to provide a little context, here are some numbers: nine bands, four brigades, twenty floats, and one performance. And above all else, 8,000 marchers who traveled to Washington, DC, from all over the world. On this day, there were representatives from Europe, Canada, Australia, New Zealand, and India. They traveled by ship, by train, by car, and some even by foot! Rosalie Jones, nicknamed "The General," and her "Army of the Hudson," including activist Elisabeth Freeman, began their journey in Newark, New Jersey, and walked all the way to DC. The Suffrage Hikes, as they have been dubbed, covered about 225 miles in sixteen days.
Amidst all the fanfare and pageantry, women faced physical danger. As the march continued, hordes of angry spectators, predominately male supporters of Wilson in town for his inauguration, began to line Pennsylvania Avenue. Often, the marchers found themselves so overpowered by angry crowds that they were forced to form a single file line. At this point, the marchers were grabbed, pushed, and heckled. In 1917, Alice Paul organized a group of suffragists called the "Silent Sentinels." They protested in front of the White House with banners featuring such slogans as, "Mr. President—What will you do for woman suffrage?" As a result, many of them were arrested. They were imprisoned at the Occoquan Workhouse, where they encountered appalling conditions: spoiled and worm-infested food, unsanitary practices, and inadequate ventilation. While there, Paul and other suffragists, in protest, went on a hunger strike. They remained steadfast, but many of them were force-fed through tubes inserted down their throats or in their nose.
On a certain level, it is hard for me to imagine a country where women could not vote. It is even more startling to think that this was not that long ago. In fact, many of these women were not that much older than I am now. The young and the old bravely dedicated themselves to a singular cause. To participate demanded the utmost belief and courage in oneself and in others. I can't help but think of how women will once again gather to march in Washington on January 21, 2017. It is a scene that has not happened for some time—104 years to be exact—and it leads to me to wonder: What would the marchers of March 3, 1913, think about today?