Model of the Constitution
Wood, 1920–21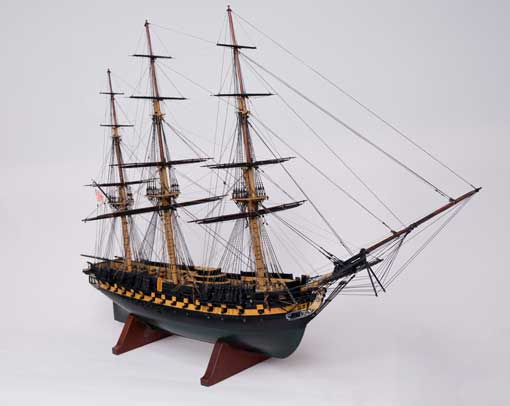 Constructed in Boston, the Constitution was launched on October 21, 1797. In the War of 1812, besides her celebrated defeat of the Guerrière, she captured or burned nine merchantmen and five warships.
She was about to be scrapped in 1830 but was saved by public outcry after Oliver Wendell Holmes's poem "Old Ironsides" appeared in the Boston Advertiser:
            Ay, tear her tattered ensign down!
            Long has it waved on high . . .
            Beneath it rung the battle shout,
            And burst the cannon's roar.
She remains in commission, the oldest ship on the Navy List.