Mamie Geneva Doud Eisenhower 1896–1979
Dwight David Eisenhower (1890–1969)
Oil on artist's board, c. 1952, after 1941 photograph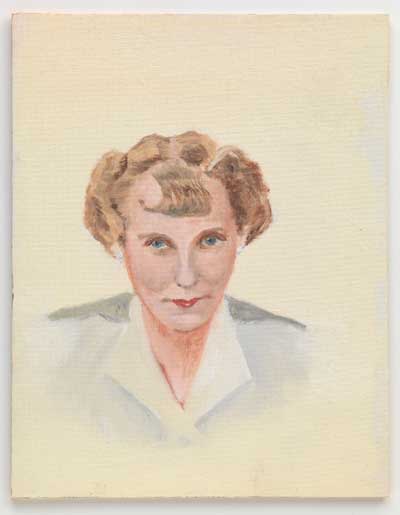 Encouraged by artist Thomas E. Stephens, who painted numerous portraits of him, Dwight D. Eisenhower took up painting, which was to become a lifelong hobby, just before he became president of Columbia University in 1948.
Eisenhower, who also liked to paint landscapes and still-lifes, later noted, "I have tried more portraits than anything else. I have also burned more portraits than anything else."
This small but charming portrait of his wife was made in Versailles, France, when he was Supreme Allied Commander of NATO. It captures her cheerful demeanor and signature hairstyle and speaks to the compelling nature of a portrait, even when done by an amateur.