Myles Cooper 1737–1785
John Singleton Copley (1738–1815)
Oil on canvas, c. 1780–85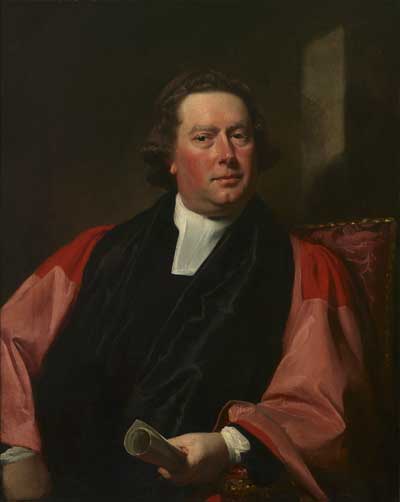 American artist John Singleton Copley painted this portrait of Myles Cooper in London after both men had left the American colonies. He had painted an earlier portrait in Boston in 1768, when Cooper was president of King's College (now Columbia University) in New York City.
Cooper wears the academic robes he received when he was awarded a doctor of civil law degree by Oxford University in 1767. A Tory, Cooper fled New York for England in 1775; in 1777 he became chaplain of St. Paul's Chapel in Edinburgh.
Copley left Boston in 1774 and settled in London the following year. In this later image, he has depicted Cooper with the bold brushwork characteristic of his English work.