Portrait of a Young Girl
Samuel Miller (c. 1807–1853)
Oil on canvas, c. 1845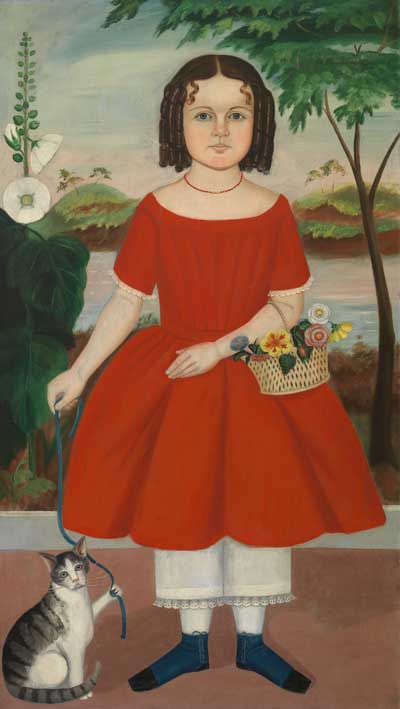 This charming portrait of an unidentified young girl was painted by a little-known Massachusetts artist named Samuel Miller. It is similar to Miller's only signed painting, of a young woman named Emily Moulton at the Currier Museum of Art in New Hampshire.
Although seventeen paintings of children have been attributed to Miller, no other documented works have been identified.
The inscription on the reverse of Moulton's portrait reads: "Painted in 1852 by Mr. Miller who lived on the South Corner of Pearl and Bartlett Streets, Charlestown, Mass., U.S.A." The city directory of Charlestown for 1852 provided his first name in a listing for "Samuel Miller, portrait painter" at 70 Bartlett Street. He died on October 18, 1853, at the age of forty-six, of heart disease.