Mequitta Ahuja: Artist Statment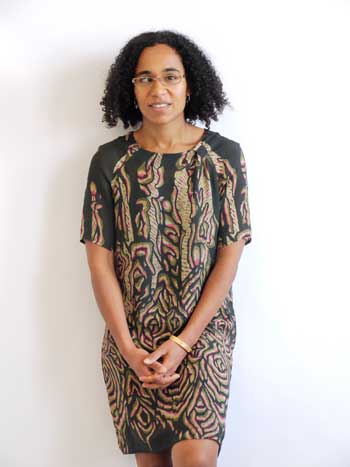 My self-portraits are "auto-mythic." I define automythography as a process of identity formation that combines the real with the self-invented. I begin with performances in front of the camera, documenting myself with a remote shutter control. Through my preparatory drawing process, I establish the invented elements of my work.
I position myself within a history of Eastern and Western representation, reflecting my identity as an African American and South Asian American woman. My sources include Buddhist wall paintings and Mughal manuscript art.
As an embodiment of the cultural landscape my subject inhabits, I build an initial history of marks. Stamping transparent vellum with printing blocks, I create patterns, textures, and colors. I tear these sheets apart and reassemble them in layers to create a paper patchwork, the surface on which I draw. I integrate my planned imagery with these initial marks. The physicality of my technique is mirrored by my protagonist's assertive presence. She is both subject and maker of her world.