Current Exhibition and Programming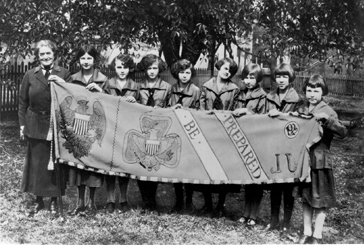 Juliette Low, the founder of Girl Scouts, taught early Girl Scout troops to make the world a better place.

What will you do as a Girl Scout to inspire others?




comments powered by






smithsonian institution

| privacy | copyright | sitemap | npg home





Girl Scouts
100 and the Smithsonian

The Smithsonian celebrates 100 years of Girl Scouting.



Find out more


Girl Scouts Discover!

Download these self-guides before your visit:

Discover Guide (Grades K-5)


Discover Guide (Grades 6-12)