Current Exhibition
Recent Acquisitions

Nov. 7, 2014, through Nov. 1, 2015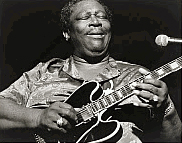 New additions to the Portrait Gallery's collection are installed in the hall leading from the G Street museum entrance to the permanent collection exhibition "American Origins." The pieces include paintings of Ted Turner, Maya Angelou, Marvin Hamlisch and William Dunlap, a bronze sculpture of Richard Morris Hunt; photographs of Domingo and Carmen Ghirardelli, Gary Cooper, Busby Berkeley, B. B. King, Quincy Jones and the Jackson 5; and prints of Johnny Unitas, Dick Gregory and Bella Abzug.






smithsonian institution | privacy | copyright | sitemap | npg home



Museum Floorplan

View the museum's new exhibition spaces and layout.



View Floorplan (PDF)