Steve Pyke
Steve Pyke readily admits that his life in photography has been propelled largely by his fascination with the face. Born in England and now based in New York, Pyke first won notice for his distinctive close-up portrait style in the 1980s, with editorial work for the music press and magazines such as Britain's popular "style bible," The Face. In the intervening decades, Pyke's photographs have reached a wide audience through their publication in major magazines around the world and their exhibition in museums and commercial galleries.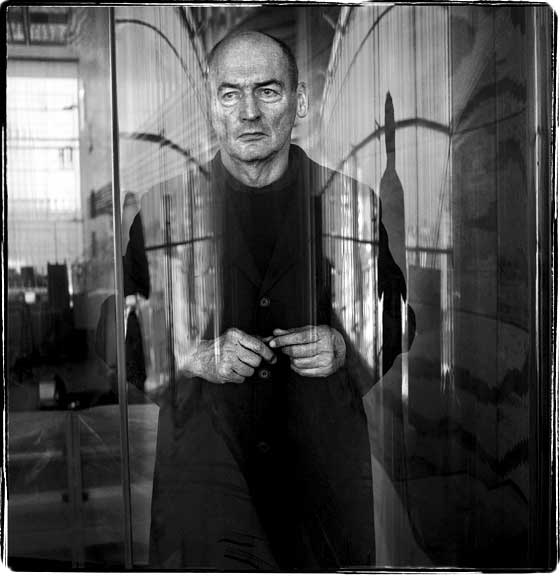 In 2004, Steve Pyke joined the New Yorker. "Working as a staff photographer at the New Yorker magazine gives me the immediacy of making portraits and seeing them appear in an editorial context," Pyke explains, "and this has always surprised and stimulated me." In tandem with his career in editorial photography, he has maintained a strong commitment to personally driven projects, including his portrait series documenting the world's leading thinkers and philosophers.
A common thread running through both Pyke's editorial and personal work is his abiding interest in what a face can tell us. "The way we live our lives is etched into the landscape of our faces," Pyke observes. "We create the face with which we live."

Read Steve Pyke's artist statment

View an audio slideshow by the New Yorker, featuring Steve Pyke and Martin Schoeller

Listen to a gallery talk by Steve Pyke, on the museum's blog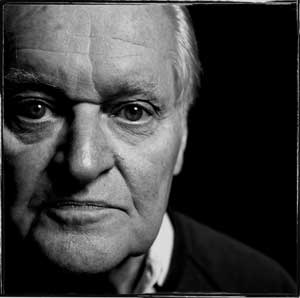 John Ashbery
Steve Pyke
Gelatin silver print, 2005
Published in the New Yorker, November 7, 2005
Collection of the artist, courtesy Flowers Gallery, New York City
© Steve Pyke
Now in his eighty-second year, John Ashbery remains a vital force in American poetry. Although some have branded his work "inaccessible," others find his poems, with all their ambiguities, to be immensely rewarding. In 2005, when Ashbery published Where Shall I Wander—a collection of his recent work—the New Yorker seized the occasion to profile the poet in an episodic article focusing as much on his method of writing as on the details of his biography. The picture of Ashbery that emerged in that study was as appealing and unpretentious as the photographic portrait Steve Pyke created to accompany it.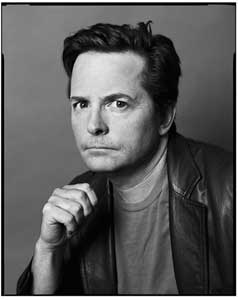 Michael J. Fox
Steve Pyke
Gelatin silver print, 2007
Published in Esquire, January 2008
Collection of the artist, courtesy Flowers Gallery, New York City
© Steve Pyke

Interviewed by Esquire magazine for its popular "What I've Learned" column, actor and medical research advocate Michael J. Fox spoke candidly about living with Parkinson's disease: "If I let it affect everything, it's gonna own everything. I don't deny it or pretend it's not there, but if I don't allow it to be bigger than it is, I can do everything else." Published with the interview, Steve Pyke's portrait mirrors the determination of the man whose Michael J. Fox Foundation has funded more than $120 million in Parkinson's research.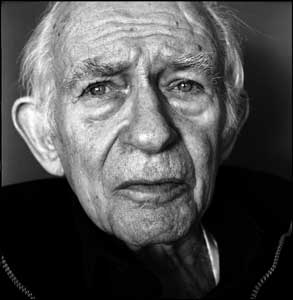 Norman Mailer
Steve Pyke
Gelatin silver print, 2007
Published in the Observer Magazine, February 4, 2007
Collection of the artist, courtesy Flowers Gallery, New York City
© Steve Pyke
Norman Mailer's reputation as a provocateur who reveled in challenging conventional sensibilities was undiminished in January 2007 when the eighty-three-year-old Pulitzer Prize–winning author agreed to be interviewed and photographed for the Observer Magazine at his home in Provincetown, Massachusetts. With the forthcoming release of The Castle in the Forest, his novel in which a devil narrates the story of Adolf Hitler's childhood, Mailer was gleeful about anticipating the controversy that this work was apt to ignite. "Oh, they're going to be livid," he declared. "I expect there'll be considerable resistance." As Mailer predicted, critical response to what proved to be his final book (he died in November 2007) ran the gamut from high praise to condemnation. While one reviewer hailed the novel as a "most perfect apprehension of the absolutely alien," another panned it as "nearly five hundred of the most revolting pages in recent American fiction."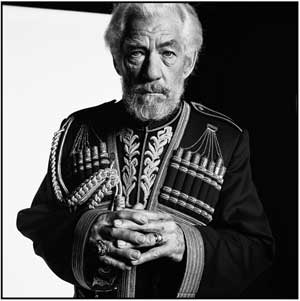 Sir Ian McKellen
Steve Pyke
Gelatin silver print, 2007
Published in the New Yorker, August 27, 2007
Collection of the artist, courtesy Flowers Gallery, New York City
© Steve Pyke
Movie fans may know Sir Ian McKellen for his recent roles in the enormously popular X-Men films and the Lord of the Rings trilogy, but the British actor has long been recognized by critics and theatergoers as one of the great Shakespeareans of his generation. In a career spanning more than four decades, McKellen has offered scores of memorable portrayals of the bard's leading heroes and villains. It was not until 2007, however, that the sixty-eight-year-old McKellen first assumed the title role in King Lear. The result was a critically acclaimed performance in the Royal Shakespeare Company production that opened in Stratford-upon-Avon and later traveled internationally. This portrait of McKellen costumed for King Lear was made to accompany a New Yorker article profiling the actor.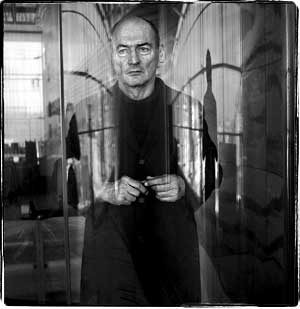 Rem Koolhass
Steve Pyke
Gelatin silver print, 2005
Published in the New Yorker, March 14, 2005
Collection of the artist, courtesy of Flowers Gallery, New York City
© Steve Pyke
Winner of the coveted Pritzker Architecture Prize (2000) and an outspoken opponent of the skyscraper, Rem Koolhaas has been called "one of the most influential architects of the last twenty years." In 1975 the Dutch-born Koolhaas co-founded the architectural firm Office for Metropolitan Architecture (OMA) and earned international notice with the publication of Delirious New York: A Retroactive Manifesto for Manhattan (1978), his analysis of high-rise architecture in Manhattan. Koolhaas's many commissions have included projects throughout the world—from Seattle's acclaimed Central Library (2004) to the hyperscale Beijing headquarters of China's national broadcaster, China Central Television (2008). Koolhaas posed for this portrait in February 2005 as his Casa da Música neared completion in Porto, Portugal. The New York Times later hailed this concert hall as "a building whose intellectual ardor is matched by its sensual beauty."

Continue to Martin Schoeller