Sylvia Plath 1932–1963
Rollie McKenna (1918–2003) Gelatin silver print, 1959 (printed later)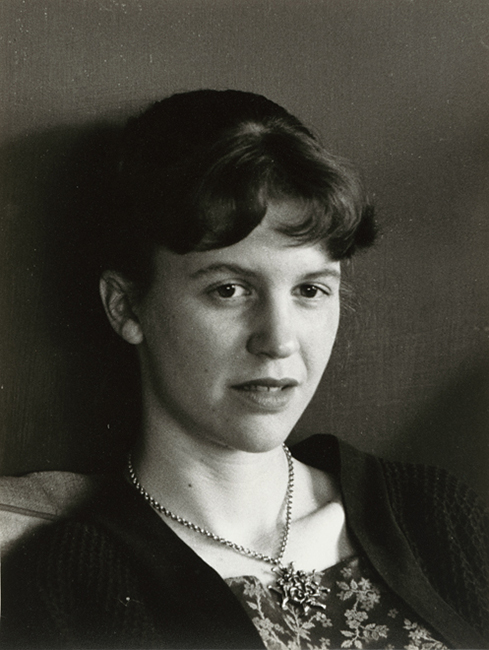 It's very hard to see Sylvia Plath plain, as the photographer Rollie McKenna pictured her in 1959, midway between her graduation with much promise from Smith College (1955) and her suicide. Plath's story is invested with an overload of emotion and meaning that gets in the way of the poetry itself.
This photograph of Plath looking impossibly young was probably taken at Yaddo artists' colony, where she and Ted Hughes summered in 1959 before returning to England after a year in America. At Yaddo, Plath wrote "The Colossus," and by then she had drafted most of her novel, The Bell Jar.
Plath performed a skillfully fraught balancing act that used her sense of self-alienation to both feminist and poetical effect. She achieved this by being ice-cold in her verse but superheated and self-absorbed in her subject matter. This coldness takes her poetry from personal melodrama and raises it to the universal level of tragedy.
Herr God, Herr Lucifer Beware Beware. Out of the ash I rise with my red hair And I eat men like air.Sylvia Plath From "Lady Lazarus," 1962