Research
The Catalog of American Portraits (CAP), part of the National Portrait Gallery's Office of Collections Information and Research, is a national portrait archive maintaining information and images for more than 200,000 portraits of prominent American subjects or by prominent American artists.
What We Collect
Established in 1966, the CAP continues to acquire new material regularly and includes an ongoing survey of portraits held in collections across the country and abroad. Only one-of-a-kind likenesses are recorded, such as paintings, sculpture, drawings, miniatures, silhouettes, and daguerreotypes. Photographs, engravings, etchings, lithographs, and other graphic arts are not included, except those in the National Portrait Gallery's collection or exhibitions.
The CAP manual files contain a photograph of the portrait, standard catalog data, current ownership, provenance, and biographical sketches of subjects and artists. Often, archival correspondence and primary research material is included as well. A costume study of dated American portraits, from the eighteenth to the mid-twentieth centuries, is also available for examination and comparison.

Our Services
Researchers may search the CAP online, or may request assistance with searches by phone or e-mail. Researchers may visit by appointment to examine manual files from Monday through Friday, 10:00 a.m.–5:00 p.m. (closed on federal holidays).
View our Guide to Research Resources for Portraiture, Biography, and History >>
Images are for study purposes only, and any requests for reproductions must be directed to the owners. The CAP reserves the right to protect information provided by the cooperating owners, and information concerning private collections is restricted or kept confidential when requested. CAP personnel cannot undertake extensive research for either individuals or institutions. The staff is not permitted to provide certification of authenticity or to give appraisals. A nominal fee is charged for printing large reports and photocopying archival material.
How you can help
The CAP depends on the assistance of portrait owners, interns, and volunteers.
Include your collection in our national portrait survey by downloading our  Portrait Survey Form (PDF)

Apply for a Smithsonian internship with the CAP >>
Contact Us
Phone: (202) 633-8260
Email: NPGResearch@si.edu
For portrait inquiries, please tell us everything you know about the portrait in question, and include an image if at all possible. Please understand that our small staff makes it impossible to help with all requests. Our strength is in one-of-a-kind likenesses such as paintings, drawings, sculptures and daguerreotypes, preferably of identified sitters. If we are able to help, we will do our best to answer your inquiry within two weeks.
The Center of Visual Biography (CVB), as the main academic and scholarly arm of the National Portrait Gallery, serves as an internationally significant incubator of multi-disciplinary ideas around portraiture and biography.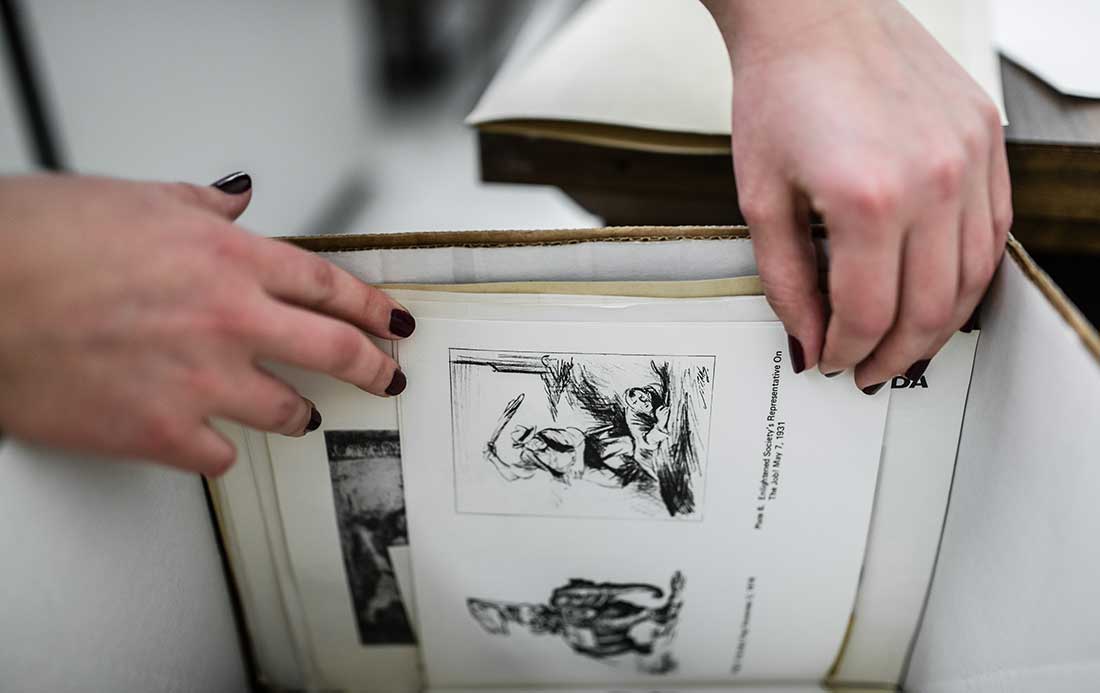 The CVB will foster the engagement and coordination of discussions, new research, and scholarly publications on art, history and portraiture between artists, curators, educators and the wider scholarly community. Aimed at bolstering "intellectual capital" in the development of the NPG's exhibitions and the expansion of its educational mission, the CVB will not only bring recent scholarship and new ideas from around the United States and abroad to the Smithsonian, but re-contextualize the way we consider visual biography. The CVB will have a wide, inter-disciplinary focus that includes portraiture as a genre, biography as an historical narrative, and global issues of cultural and individual identity.
The Library's collection consists of more than 180,000 books, exhibition catalogues, catalogues raisonné, periodicals, and dissertations that concentrate on American art, history, and biography, with supporting materials on European art. Our holdings also include original artists' books, auction catalogues, ephemera, scrapbooks, and microforms. The National Portrait Gallery shares the library with the Smithsonian American Art Museum (abbreviated as AA/PG). It is a branch of the Smithsonian Libraries system; read more about the AA/PG Library on the Smithsonian Libraries website.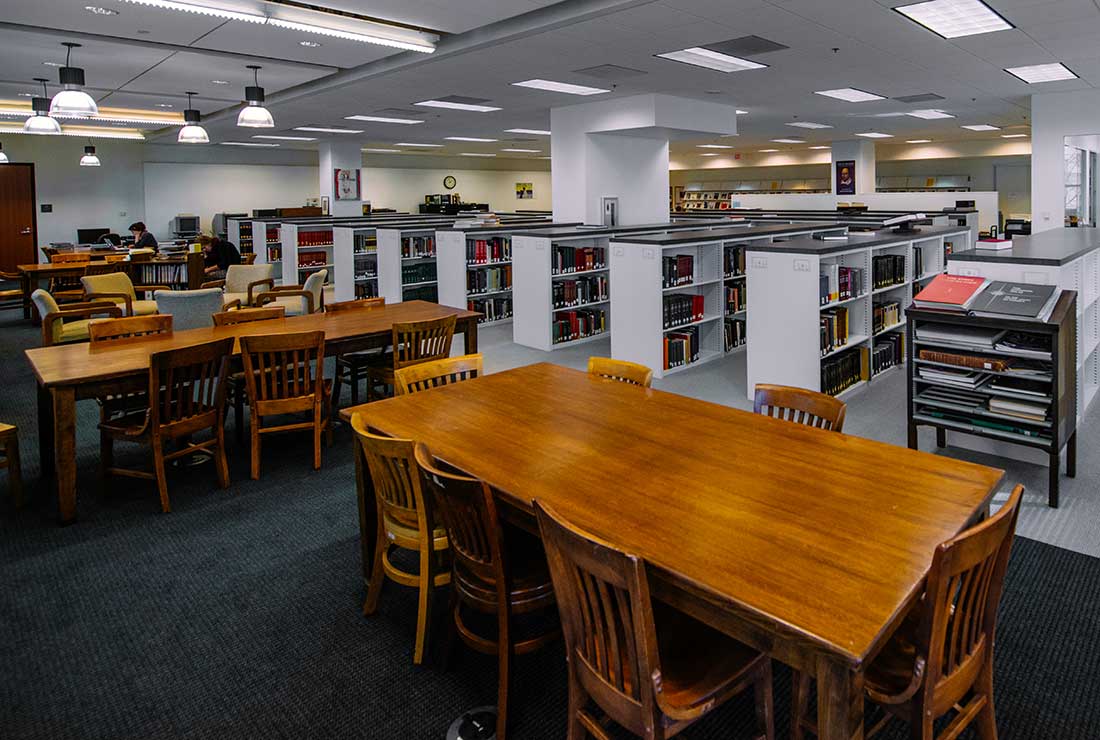 Our Services
The AA/PG Library is open to public researchers, Smithsonian staff, fellows, and students. The library is a research facility and, with the exception of interlibrary loan items, materials must be used on site. The library participates in interlibrary loan with libraries throughout the world. Contact your neighborhood library for details on how to borrow materials that are unavailable locally. Please note that rare books and special collection items, folios, periodicals, microform, reference, and nonprint materials do not circulate through interlibrary loan.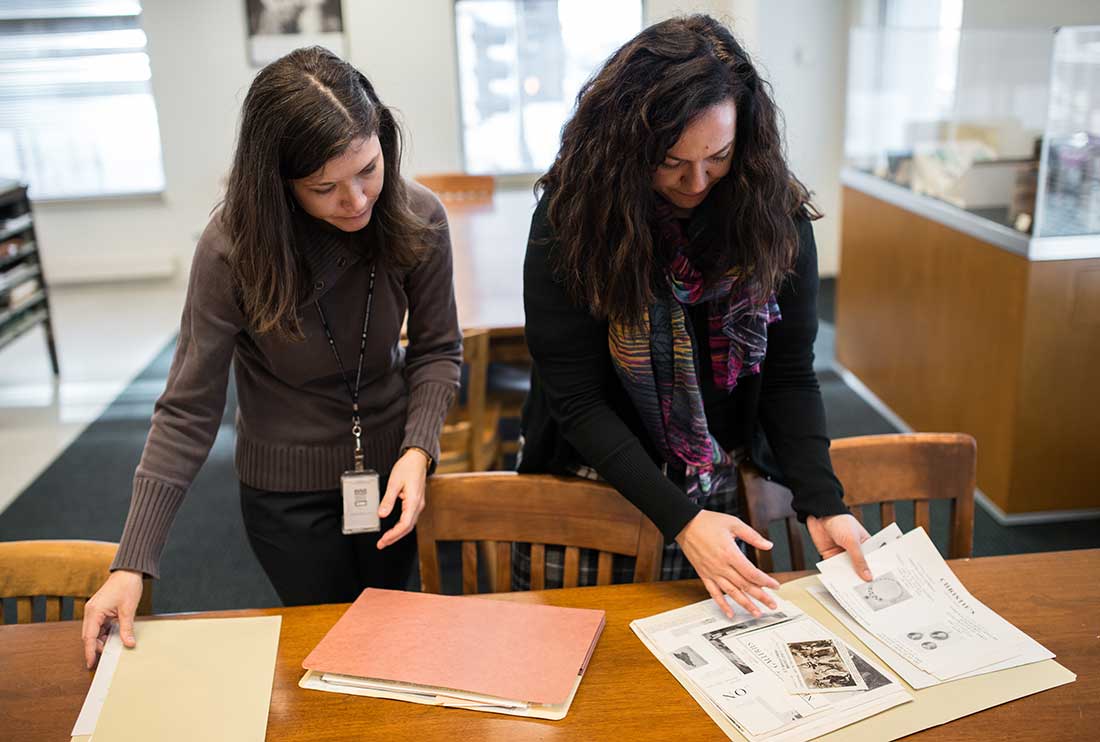 Online Access
The AA/PG Library catalog is available through the Smithsonian Institution Research Information System (SIRIS) and the Smithsonian Collections Search Center. The holdings of the Smithsonian Institution Libraries are also included in OCLC (WorldCat), an international database of library and research collections.
The American Art Collaborative Linked Open Data Consortium
The American Art Collaborative (AAC) is a consortium of fourteen U.S. institutions—thirteen museums and one archive--working together to create a critical mass of Linked Open Data (LOD) around the subject of the visual arts in America.
The National Portrait Gallery has been a member of the AAC since the consortium's formal establishment in 2014. For a full list of participating institutions, educational briefings, presentations, and general project background, visit AmericanArtCollaborative.org.
Thanks to generous support from the Andrew W. Mellon Foundation and a leadership grant from the Institute of Museum and Library Services, the AAC has converted over 230,000 museum object records to LOD.
New to linked data? Please visit LinkedData.org.
View the Browse Application Prototype
To design and develop a usable application for exploring the collected data, the project established a Browse Working Group, involving six of the 14 institutions and led by Design for Context, who developed a demonstration application, available at browse.americanartcollaborative.org.
The site allows objects and artists from across the 14 partner institutions to be explored through one interface. This application is a prototype, and is not meant to represent all the things that can be done with museum data in the future. Rather, it provides easy access to the available partner information and focuses on a few straightforward ways that data from the different institutions can be connected and explored.
Using the AAC Data
The URI construction for SPARQL queries is data.americanartcollaborative.org/sparql. We invite developers to make use of this data in their applications and share their results with us. 
Connect to the Portrait Gallery's artwork data using this URI schema: data.americanartcollaborative.org/npg/object/id/[object_number] Example: http://data.americanartcollaborative.org/page/npg/object/id/18133 
Metadata and LOD from the AAC partners is freely available on GitHub:
Licensing and Usage Guidelines for NPG Data
The National Portrait Gallery has licensed the use of our collections metadata under Creative Commons Zero (CC0). This license allows for re-use of the metadata without legal restriction. Please be aware that the content to which the metadata links is not covered by the CC0 license.
If you wish to use the underlying content for anything other than personal or non-commercial usage, please contact Rights and Reproductions staff.
The availability of a link to a digital resource does not imply or convey permission to download, distribute, or use that file in any way that would be incompatible with the Terms of Use of the Smithsonian Institution.
Additional guidelines:
Give proper attribution by including the statement "Data Source: National Portrait Gallery" and by providing the URI for the object being referenced.
Do not mislead others, or misrepresent the metadata or its sources.
Understand that data is used at your own risk.
AAC Next Steps
As a next step, the AAC is seeking additional funding to expand the application of LOD within the museum and archival communities. As more museums produce LOD, we hope they will contact us, dialogue will ensue, and opportunities will increase to link or interconnect data and further demonstrate the value of LOD.
Contact Us
For questions or feedback on the National Portrait Gallery's data, please contact Data Administrator Sue Garton at gartons@si.edu.
For more information about AAC's next steps, please contact AAC founder and manager Eleanor Fink at eleanorfink@earthlink.net.