The Battle of Wilson's Creek, Missouri, August 10, 1861: The Death of a General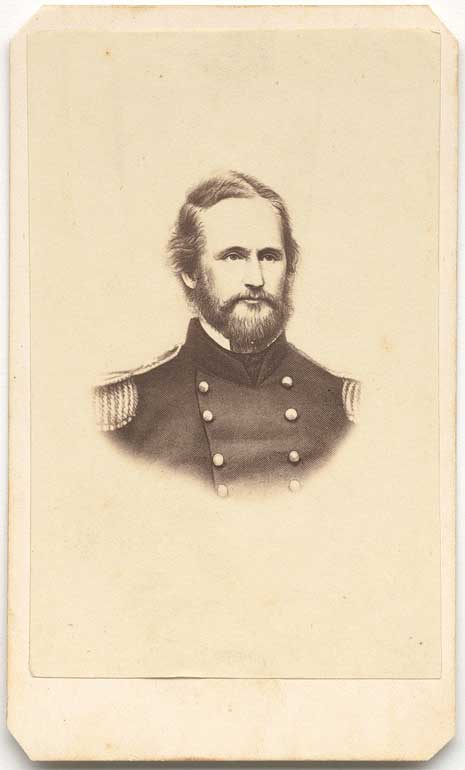 The American Civil War was replete with educated men to conduct it. Generals on both sides of the fight graduated from West Point—the United States Military Academy—and the president of the Confederacy, Jefferson Davis, was also an alumnus. Robert E. Lee, destined to command the southern armies, was not only a West Point graduate but also the former superintendent of the school.
Among other notable academy alums were Ulysses S. Grant (1843); William Tecumseh Sherman (1840); Leonidas Polk (1827); George Meade (1835); John Sedgwick (1837); Stonewall Jackson, George McClellan, George Pickett (all 1846); and George Armstrong Custer (1861). If there was a single institution responsible for the sophisticated administration of the war both on and off the battlefield, it was West Point.
Because of the nature of the school, West Point also lost many of its former students in combat.
Early in the war, this attrition commenced. Nathaniel Lyon (above), brigadier general and 1841 West Point graduate, had proven his merit during the Mexican American War. Though brave, Lyon was also a man with a severe personality and a penchant for doing things his own way. Writer and Civil War historian Shelby Foote describes Lyon in a bizarre and almost comedic episode that took place only three months before the general's final fight:
…disguised in women's clothes, including a bonnet and veil to hide his red hair and whiskers, [Lyon] had ridden in an open carriage to reconnoiter a secessionist camp. Afterwards he surrounded the place, forced its surrender under the muzzles of his guns, and marched the would-be Confederates off to prison, shooting down two dozen civilians when a crowd on the streets of St. Louis attempted to interfere.
Lyon was not one to back down from a fight, and his belief in the cause of the Union was strong. When he was assigned to his Missouri post, Lyon set out to subjugate the rebellion in the region.
By early August 1861, he found his army greatly outnumbered by rebel troops near Springfield. At Wilson's Creek, early on August 10, General Lyon divided his army and attempted to defeat the much larger Confederate force by striking at them from both the north and the south of their position.
Like the battle at Manassas only a few weeks before, the chief strategy was savagery; complex battle plans gave way to simple killing. "Far from resembling panoplied war," Foote writes, "It was more like reciprocal murder." Trying to rally his troops against the greater contingency, Lyon was wounded several times before falling dead to a rebel bullet. He was the first Union general to be killed in the war. Many more from both his country and his alma mater would follow.
—Warren Perry, National Portrait Gallery, Catalog of American Portraits
Sources:
Shelby Foote, The Civil War: A Narrative (New York: Random House, 1958).
United States Military Academy at West Point, Notable Grads