You've probably seen them. Maybe you've wondered about them. First invented in 1979, The Wall Street Journal's distinctive portrait heads, known as "hedcuts" or "dot-drawings" have attained the status of an American icon, readily identifiable with one of the country's best-known business publications.

In the spring of 2002, The Wall Street Journal donated a group of hedcuts, representing some of the United States's foremost business leaders of recent years, to the National Portrait Gallery. These portrait drawings, based on photographs, attest to The Journal's interest in the "primacy of the individual in both political and social systems." Dedicated to preserving American history by collecting portraits of women and men who have significantly influenced our culture, the National Portrait Gallery welcomes this gift, which helps to chronicle the history of business in our nation.

This exhibition explores the development, the technique, and the implications of these illustrations. It also explores the biographies of a number of individuals whose unique contributions to American business and culture the Journal has reported during the past quarter-century.
---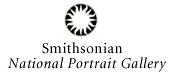 ---
Getting Inside Their Heds

---

The Wall Street Journal's

resistance to photographs is legendary. "I've always thought that one word was worth a thousand pictures," retired executive editor Fred Taylor told a reporter on the occasion of The Journal's one-hundredth anniversary.
But in 1979 artist Kevin Sprouls devised a technique for illustrating...
[MORE...]

Picturing Women in Business

---

In the past decade the face of business has been changing, perhaps nowhere more evident than in the increasing number of successful female business leaders. But picturing women has sometimes been a challenge for artists at the Wall Street Journal. [MORE...]


&nbsp

About Face:
Business Leaders Change Their Images


---

A hedcut is only as good as it is accurate. As business leaders transform their public personas, artists at The Wall Street Journal must adjust, updating their portraits.
[MORE...]
Legends in Their Own Lifetimes


---

In the final quarter of the twentieth century, a handful of individuals transformed the way we do business...
[MORE...]
Double Takes


---

Hedcuts generally picture a single individual and occupy only a half-column of space on a page of The Wall Street Journal. [MORE...]