Ben Durham: Artist Statment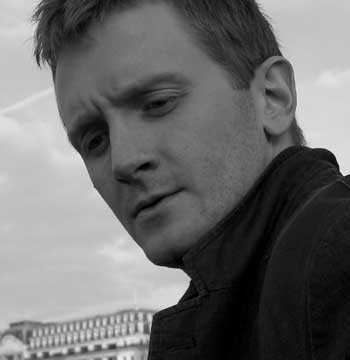 Mug shots of childhood friends and classmates are the source material for the ongoing Text Portraits series. Every day I search an online database of arrest records from my hometown of Lexington, Kentucky. Some of the subjects have been arrested for traffic violations or nonpayment of fines. Some have been arrested for assault, rape, or murder.
Following backward into the past from the found mug shot image, my struggle to remember begins a process of storytelling that is written into the piece itself. Each drawing is composed entirely of handwritten text. The content of that text is a graphic, unedited recounting of everything I can remember or have been told about the subject.
As the text is repeatedly layered to build the tonal features of the face, a majority of the content is rendered unreadable. The soft texture of the handmade paper tears under the force of the pencil, and the words get lost among the palimpsest of information. In this way, each piece simultaneously becomes a history and an anti-history, or, more exactly, a history deconstructed.
.