Past Exhibition
Dancing the Dream

October 4, 2013 through July 13, 2014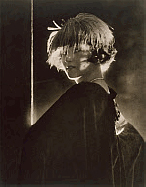 From the late 19th century to today, dance has captured this nation's culture in motion. "Dancing the Dream" showcases generations of performers, choreographers and impresarios. The show includes images of performers like Fred Astaire and Ginger Rogers, Michael Jackson, Savion Glover, George Balanchine, Mikhail Baryshnikov, Beyoncé, Isadora Duncan, Agnes de Mille and Lady Gaga. Dance has drawn from the boundless commotion of cultures to represent the rhythm and beat of American life. This exhibition explores the relationship between the art of dance and the evolution of a modern American identity. The curator of this exhibition is National Portrait Gallery historian Amy Henderson.






smithsonian institution

| privacy | copyright | sitemap | npg home




Museum Floorplan

View the museum's new exhibition spaces and layout.



Gallery Floorplan


View Floorplan (PDF)