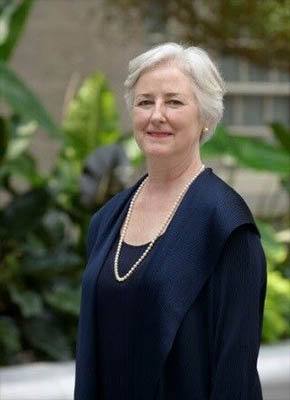 Chief Curator Emeritus
Brandon Brame Fortune, chief curator emeritus, has worked at the National Portrait Gallery since 1987.
Fortune's keen interest in modern and contemporary portraiture led her to curate a major exhibition of mid-twentieth-century portraits by Elaine de Kooning (2015). She also organized the first two Outwin Boochever Portrait Competitions (2006 and 2009) and continues to serve as one of the competition's judges.
Most recently, Fortune curated "Eye to I: Self-Portraits from 1900 to Today" (2018) and edited the exhibition's companion publication, Eye to I: Self Portraits from the National Portrait Gallery (2019). She co-curated "From Token to Ornament: Indian Peace Medals and the McKenney-Hall Portraits" (2015) and "Face Value: Portraiture in the Age of Abstraction" (2014), which explored portraits made by progressive artists between 1945 and 1975. Fortune is chair of the curatorial team charged with creating the "Portraiture Now" series of exhibitions. Past iterations included "Portraiture Now: Drawing on the Edge" (2012) and "Portraiture Now: Asian American Portraits of Encounter" (2011).
In 1999, Fortune co-curated "Franklin & His Friends: Portraying the Man of Science in Eighteenth-Century America" and authored the accompanying publication. Her research often focuses on eighteenth and nineteenth-century American portraiture, such as the work of Charles Willson Peale, and women portraitists of the late nineteenth century.
Fortune graduated from Agnes Scott College and received an MA and PhD in art history from the University of North Carolina at Chapel Hill.