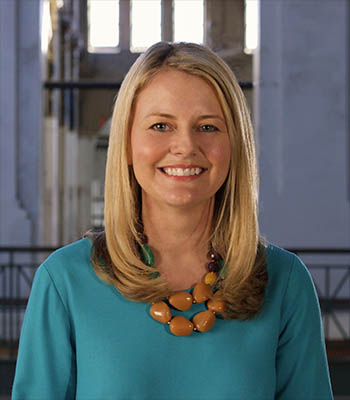 Curator of Painting and Sculpture
Dorothy Moss is curator of painting and sculpture at the National Portrait Gallery and coordinating curator of the Smithsonian American Women's History Initiative. Moss directed the 2013, 2016, and 2019 Outwin Boochever Portrait Competitions. As curator of the Portrait Gallery's first performance art series, "IDENTIFY: Performance Art as Portraiture," she has commissioned new performances by multiple artists, including María Magdalena Campos-Pons, Sandy Huckleberry, J. J. McCracken, James Luna, Martha McDonald, Jeffrey Gibson, Wanda Raimundi-Ortiz, Sheldon Scott, and WILMER WILSON IV. She serves as one of the curators of the ongoing "Portraiture Now" series and co-curated "The Face of Battle: Americans at War, 9/11 to Now" (2017), which was part of that series. Moss's most recent exhibitions include "One Life: Sylvia Plath" (2017), which focused on Plath's visual identities, and "The Sweat of Their Face: Portraying American Workers" (2017). The latter examined portrayals of American workers in the United States from the eighteenth century to the present and was accompanied by a scholarly catalogue (Smithsonian Books). Her forthcoming exhibition "Hung Liu: Portraits of Promised Lands" will open at the National Portrait Gallery in September 2021 and will be accompanied by a scholarly catalogued published by Yale University Press.
Prior to joining the National Portrait Gallery, Moss served as assistant curator of American art at the Corcoran Gallery of Art. She also worked as a researcher and writer for the installation of the Luce Foundation Center for American Art at the Smithsonian American Art Museum. From 2008 to 2013, Moss taught the following seminars in American studies for the Smith College / Smithsonian program: "The Copy in the Museum: Museums and New Technology, c. 1900–Present" and "Facing, Replicating, and Defacing the Self: Locating Identity in American Portraiture, c. 1800–Present."  She has contributed to numerous exhibition catalogues, and her commentaries and articles have appeared in such publications as the Burlington Magazine, American Art, click!: photography changes everything, and Gastronomica. Her essay "Performing and Portraying the Copy, c. 1900" is included in Replication in the Long Nineteenth Century: Re-makings and Reproductions (Edinburgh University Press, 2018). Moss is also an author of The Obama Portraits (Princeton University Press/National Portrait Gallery, 2020).
After graduating from Smith College, Moss earned an MA in art history from Williams College, and a PhD in art history from the University of Delaware.