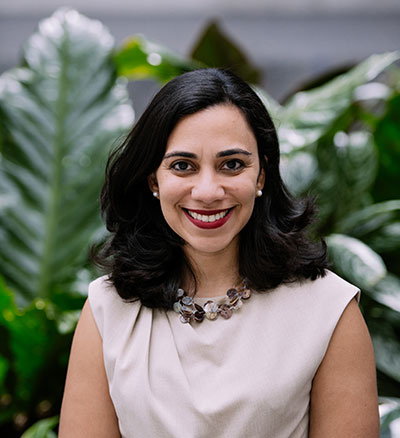 Leslie Ureña
Associate Curator of Photographs
Since joining the National Portrait Gallery in 2016, Leslie Ureña has co-organized the presentation of Lee Mingwei's Sonic Blossom as part of the Portrait Gallery's series "IDENTIFY: Performance Art as Portraiture" (April 2018) and curated "In Mid-Sentence" (2019) and "One Life: Marian Anderson" (2019). She also serves on the curatorial team for the ongoing series "Portraiture Now," which includes the upcoming exhibition "Kinship" (2021). A historian of photography, her exhibitions and research focus on migration, trans-national art practices, and photography as an agent of social change. 
Ureña has worked in the curatorial departments of the Dallas Museum of Art, the Walters Art Museum, the Yale University Art Gallery, the National Gallery of Art (Washington), and the Museum of Modern Art (New York). While living in Taiwan, she served as an international manager for the art gallery TKG+ (Taipei), where she organized exhibitions and art fair participation.
Ureña has taught courses on the history of photography and modern art at the George Washington University in Washington, D.C.; the Taipei National University of the Arts; the National Taiwan Normal University; and the Museum of Modern Art, New York. She has presented her research on the visual representation of identity at conferences in the United States and Europe. Her writing has appeared in Artforum.com, caa.reviews, ART iT, and the International Journal for History, Culture and Modernity (forthcoming). She has contributed entries to exhibition catalogues, including The Memory of Time: Contemporary Photographs at the National Gallery of Art (2015) and Photography Reinvented: The Collection of Robert E. Meyerhoff and Rheda Becker (2016).
A native New Yorker of Dominican heritage, Ureña received a BA in the history of art from Yale University and an MA and PhD in art history from Northwestern University. Her dissertation, "Lewis Hine at Ellis Island: The Photography of Immigration and Race, 1904–1926," investigated how Hine's photographs of newcomers shaped and were shaped by competing discourses on race in America.