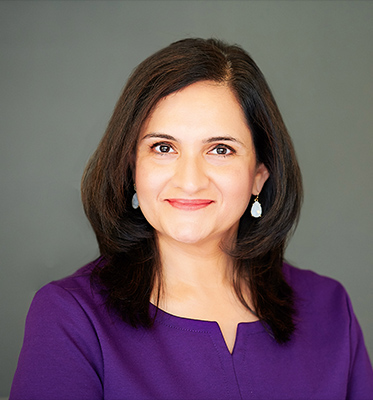 Director of Advancement
As Director of Advancement, Usha Subramanian leads the fundraising department, which supports the museum's mission of narrating the multifaceted story of America through visual biography.
Subramanian is a seasoned fundraiser with more than 20 years of experience providing strategic thought-leadership within multi-faceted philanthropic programs. She has managed ambitious revenue and stewardship programs, leadership volunteers, events, advancement communications as well as diverse teams for some of Chicago's leading cultural institutions.
She joined the Portrait Gallery from the Field Museum—Chicago's iconic 127-year-old natural history museum—where she was a member of the senior team in the Advancement office. In her most recent role at the Museum, she served as Senior Director, Membership & Visitor Services, charged with aligning the Museum's visitor-base to the philanthropy program.
Prior to this role, she served as Director of Individual Giving at the Field, responsible for all unrestricted philanthropy from Trustees, donor circles, auxiliary groups, and a member-community of 25,000+ households. She also had oversight of philanthropy communications publishing the annual Philanthropy Report to Trustees, the Annual Report to Donors, Campaign newsletters, and quarterly member newsletters.
Before migrating to the United States, Subramanian was a business journalist in Mumbai, India, reporting on markets and industry for some of India's leading financial newspapers. She received a Bachelor of Science degree and a Diploma in Journalism and Mass Communications from Bombay University.