Our Struggle for Justice: 
A Digital Collaboration between the National Portrait Gallery & Capital One
What can you do to make a difference?
Our Struggle for Justice is a digital collaboration between the National Portrait Gallery and Capital One that explores activism and social justice through biography. Through our Twitter and Instagram, we will delve into the museum's collection to contextualize the pursuit of freedom and activism in the United States, sparking conversation and inspiring action.
Our country was established on two basic principles: freedom and the pursuit of happiness. However, over the course of our history, these ideals have been broken, tested and reconstructed. Many times, the onus for upholding the nation's moral foundation has fallen to the individual rather than the majority.
American activism guides our nation toward its true vision, one that acts upon the ideals of its founding and celebrates the entirety of its population. And while many before us defined what it means to strive for a better America, there is no question that this work is ongoing.
Through Our Struggle for Justice, we will meet individuals, past and present, whose thoughts and actions have made our nation better. Though their experiences and causes vary, these people have one thing in common: they fought tirelessly against injustice, using their time, strengths and sheer will to create meaningful change.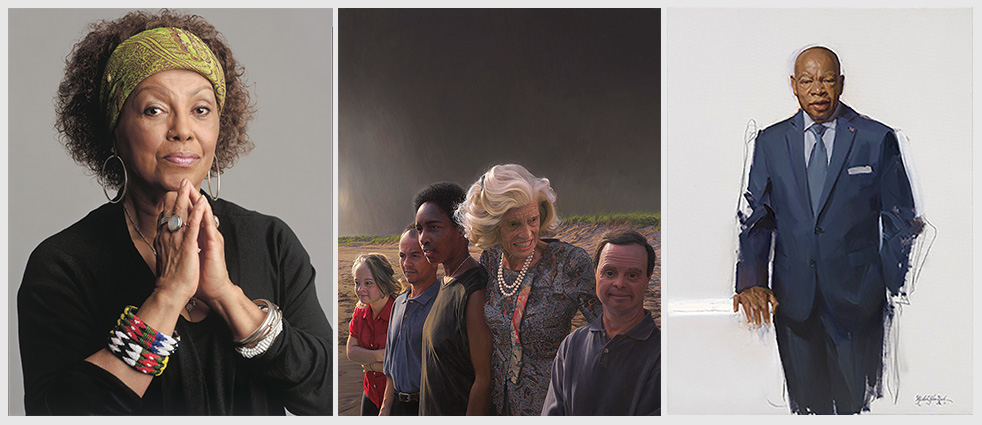 In telling these stories, we aim to spark conversations around agency. Look for thought-provoking questions to reframe the way we think about activism and the causes that are closest to us.
Join us on Instagram and Twitter , and follow the hashtag #OurStruggleForJustice to be inspired by visual biographies of social justice leaders. Posts will be published each Tuesday, starting on February 21, 2022.
The campaign draws inspiration from the Portrait Gallery's collection, including the permanent exhibition The Struggle for Justice, which celebrates pioneers and change-makers in the fight for social equity.
One person can make a difference. In learning about these figures, we hope that you can, too.  
---
The National Portrait Gallery thanks Capital One Financial Corporation for their generous support of this project:

---
Banner image:
Shimomura Crossing the Delaware [detail] / Roger Shimomura / 2010, Acrylic on canvas / Gift of Raymond L. Ocampo Jr., Sandra Oleksy Ocampo, and Robert P. Ocampo / © Roger Shimomura