Most of the earliest photographic portraits—those from the 1840s—are daguerreotypes, images produced on silver-plated copper, but by 1852, the ambrotype process had developed, and it quickly became the most popular method of capturing a person's likeness. Ambrotypes had an advantage because while they maintained the image clarity of the daguerreotype, they were glass, making them much faster and cheaper to produce. Photographers generally placed their finished ambrotype plates (and daguerreotype plates) in decorative, presentation cases.
Ambrotypes are underexposed collodion* negatives on glass. For the viewer to see a positive image, the glass plates must be positioned over a dark background.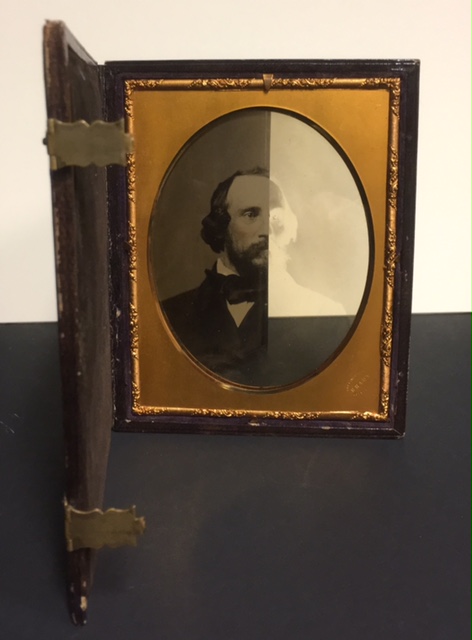 The ambrotype pictured above displayed some condition issues when the National Portrait Gallery acquired it in 2016. The glass, while in stable condition, was moderately grimy. The front and back covers of the case housing the image were detached from the interior frame. (The "hinge failure" of case covers, which is a common condition issue with nineteenth-century cased objects, stems from the structure of the objects as well as previous handling practices.)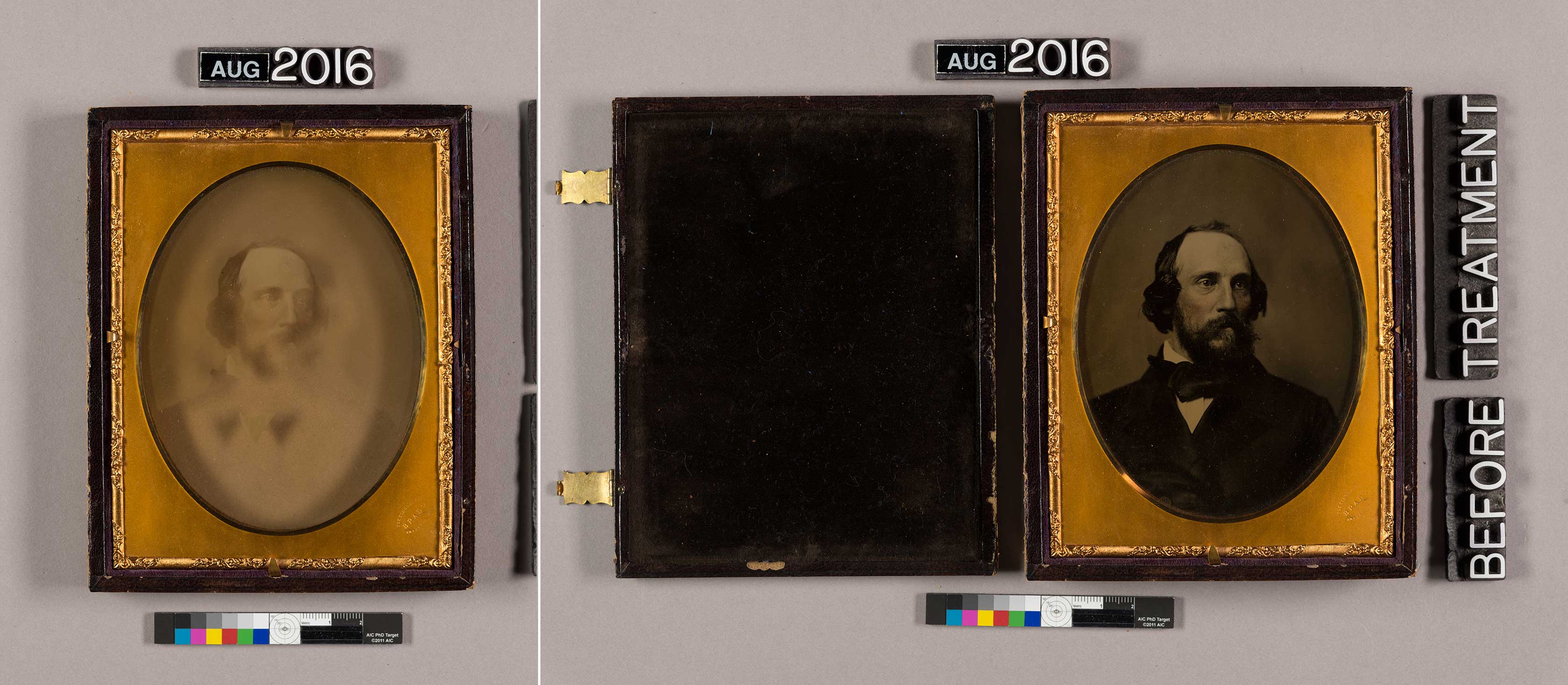 The treatment protocol outlined below was conducted to ensure the stability and visual integrity of the object for preservation and exhibition purposes.
Treatment:
The ambrotype was photographed before, during, and after treatment to document its condition.
The case covers were reattached to the case frame with toned Japanese paper and adhesive.
The ambrotype glass was cleaned overall
The ambrotype was returned to its case.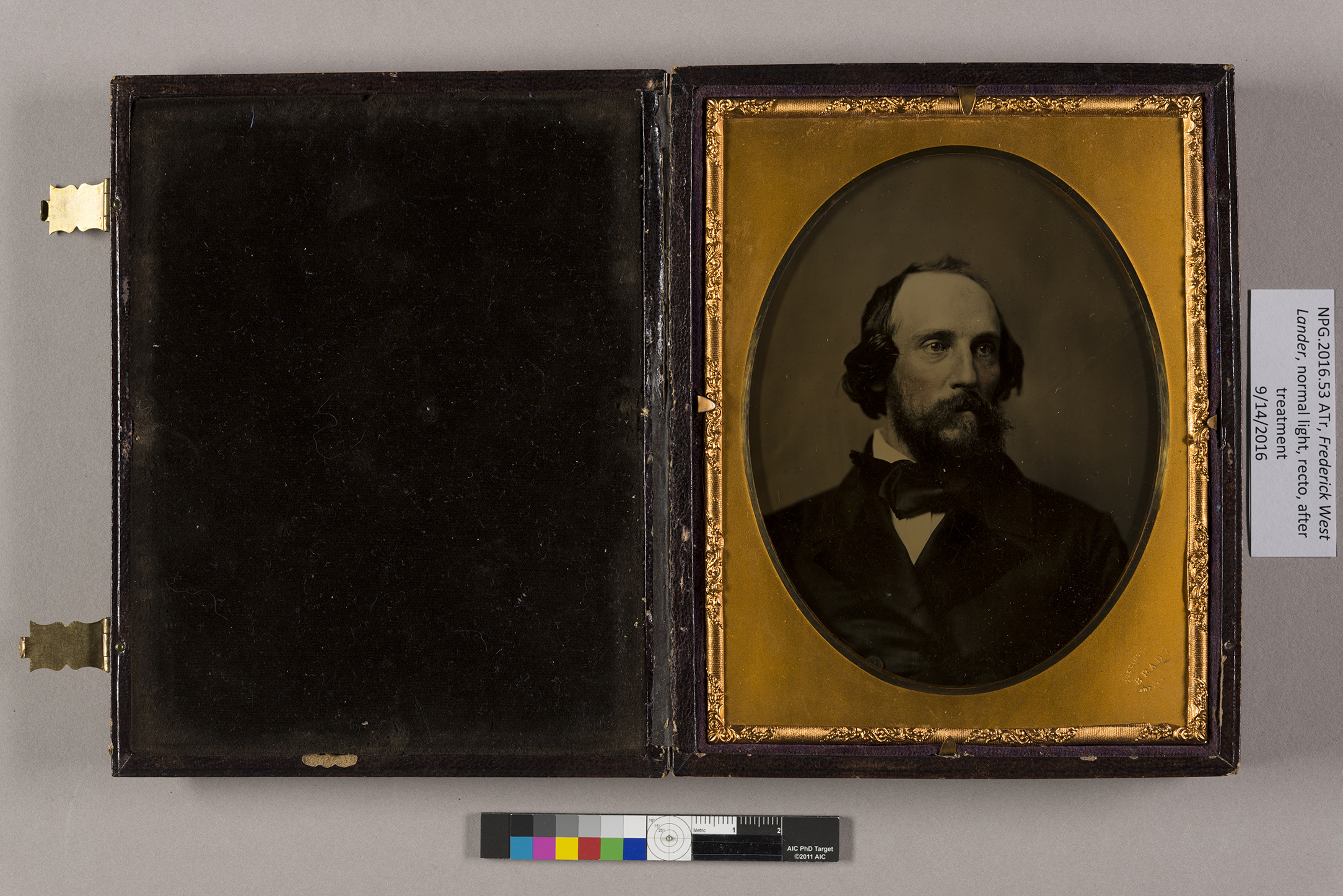 This unique and beautiful ambrotype is currently on view in the exhibition "Antebellum Portraits by Mathew Brady" in the museum's Daguerreian Gallery space.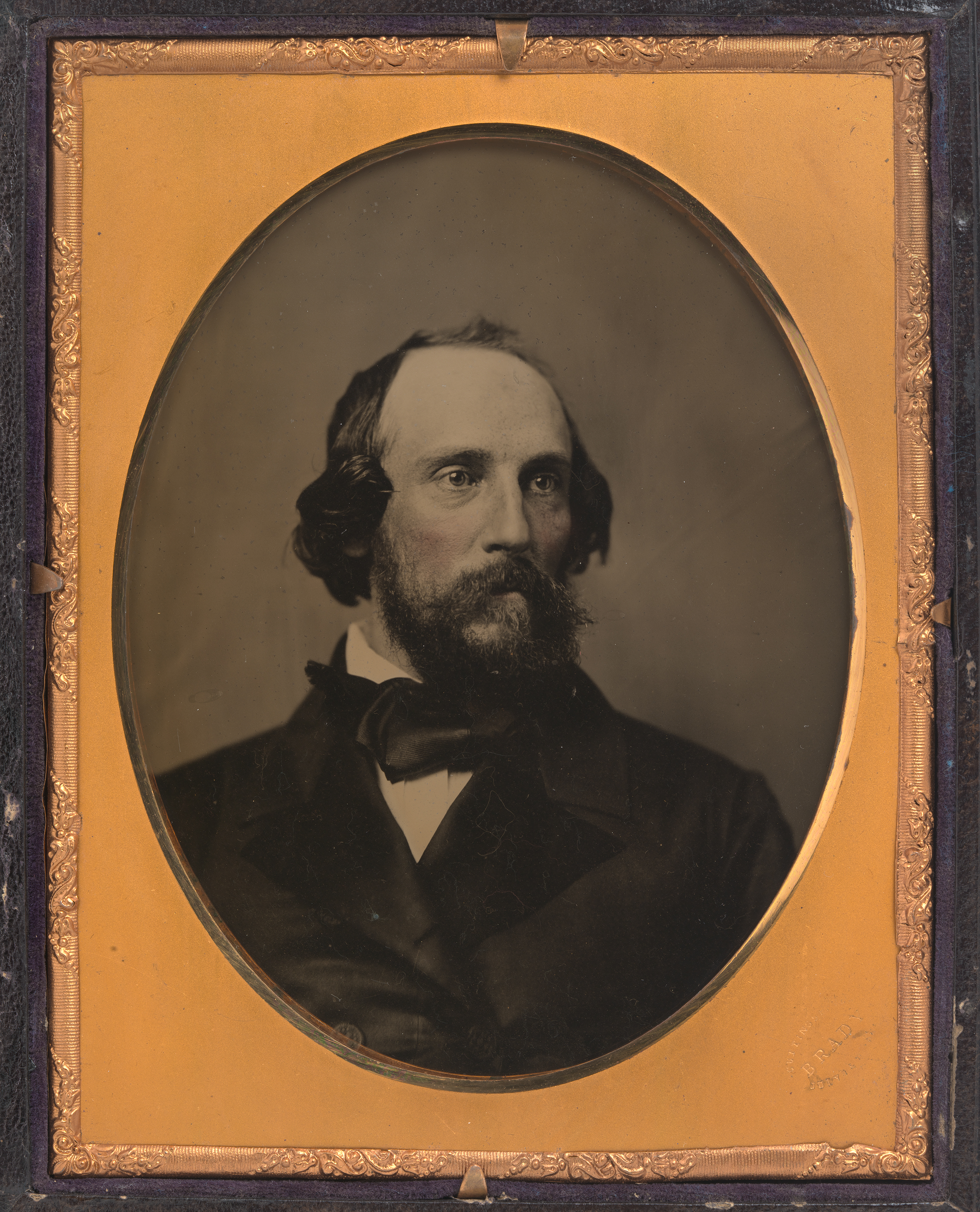 *Collodion – cellulose nitrate dissolved in alcohol and ether