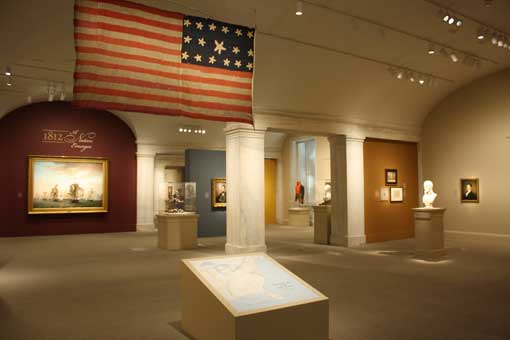 Curators
Sidney Hart and Rachael L. Penman
Web Design
Benjamin Bloom, National Portrait Gallery
The "1812: A Nation Emerges" book and exhibition are made possible by the generous support of HISTORY® and TD Bank Group.

Additional support provided by Mr. and Mrs. Peter L. Malkin; the Abraham and Virginia Weiss Charitable Trust, Amy and Marc Meadows; Jack and Beth Watson; CN; and Thomas R. Pickering.
Gift in kind provided by Ben Zaricor.
Audiovisual components courtesy of HISTORY®.