Visit the Exhibition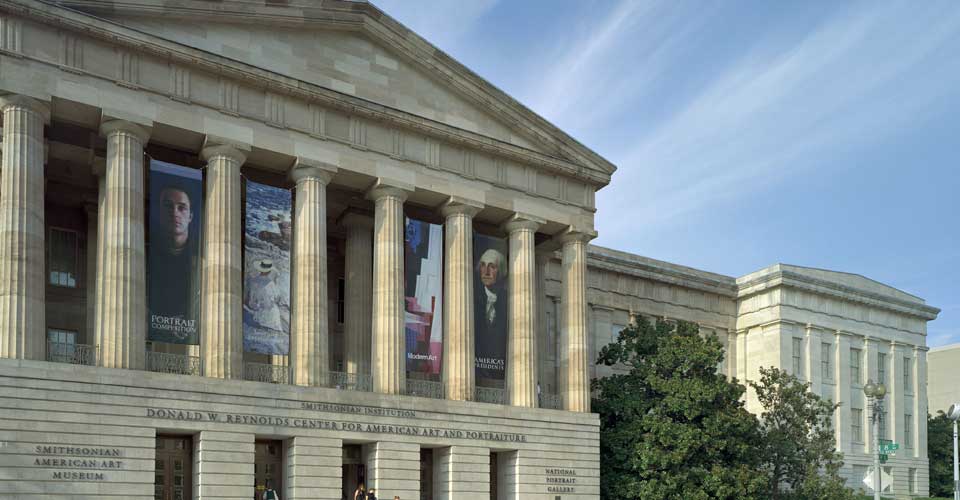 "The Four Justices" recognizes the achievements of Justice Sandra Day O'Connor, Ruth Bader Ginsburg, Sonia Sotomayor and Elena Kagan—the first women to serve on the nation's highest court.
Nelson Shanks was commissioned to paint this piece by art collectors Ian and Annette Cumming. For this portrait, completed in 2012, Shanks drew on traditions of 17th-century Old Master Dutch group portraiture. His work is represented in the National Portrait Gallery's collection with a portrait of President Bill Clinton, and a portrait of Denyce Graves on loan.
---
The National Portrait Gallery
The National Portrait Gallery, Smithsonian Institution, tells the stories of America through the individuals who have shaped U.S. culture. Through the visual arts, performing arts, and new media, the Portrait Gallery portrays poets and presidents, visionaries and villains, actors and activists who speak American history.
Location: The National Portrait Gallery is conveniently located at Eighth and F Streets, NW, in Washington D.C., above the Gallery Place–Chinatown Metrorail station (red, yellow, and green lines).
Museum Hours: 11:30 a.m.–7:00 p.m. daily. Closed December 25.
Admission: FREE
For more information on visiting the museum, please visit the National Portrait Gallery's website.