The Portrait Gallery is committed to providing access to all visitors. We want to make your visit as easy and comfortable as possible. This page contains information to help you plan your visit. For information about tours and programs, visit Access Programs 
For additional information, prior to your visit please call 202-633-8506, Monday through Friday, 9:00 am to 5:00, or email NPGAccess@si.edu. Once in the museum, questions about accessibility may be directed to the security personnel in the galleries or to the information desk staff in the museum lobby.
   Service Dogs
Service dogs are welcome. The SI follows the U.S. Department of Justice's ADA requirements for service dogs.  The dog must be trained to assist a person with a disability. Visitors are not allowed to bring emotional support animals into Smithsonian museums.
---
   Visitors Who Use Wheelchairs or Other Mobility Devices
​​Arriving and Parking
​The access ramp is located at the G Street entrance to the museum.
Limited metered parking is available on the streets around the museum. Red Top meters are reserved for drivers with disabled parking placards. For more information about the Red Top Meter Program, check the  District Department of Transportation website.
ADA parking spaces are available, for a charge, at nearby parking garages. View the map of their locations.
Visitors using the MetroAccess paratransit service should tell the driver to go to 800 G Street, or to G and 8tth Street.
Getting Around in the Museum
Elevators serve all areas of the building. All restrooms and water fountains are wheelchair accessible. Family/companion care restrooms are located on the first and second floors near the F Street elevators, and in the Luce Foundation Center on the third floor.
Visitors may borrow light-weight portable stools in the F Street locker room.
Wheelchairs are available for your comfort. To borrow one, ask the security officer stationed at either museum entrance.
Spaces for wheelchairs are available in the Nan Tucker McEvoy Auditorium.
---
  Visitors Who are Deaf or Hard of Hearing
Tours
Portrait Signs gallery talks in ASL are offered twice a month, and by request. Visit the Access Programs page for details.
Additional Resources
American Sign Language (ASL) interpretation of programs and tours is available upon request; allow two weeks' notice if possible. Please contact NPGAccess@si.edu or call 202-633-8506.
Assisted listening devices and hearing looping are available for events in the Nan Tucker McEvoy Auditorium.
All videos shown in conjunction with exhibitions are captioned.
---
  Visitors Who are Blind or Have Low Vision
Tours
Portrait InSight gallery talks, which incorporate verbal description and tactile objects, are offered monthly, and by request. Visit the Access Programs page for more information.
Additional Resources
Exhibition label text in braille and in large print is available at the entrance to select exhibitions.  To inquire which exhibitions provide these alternative formats, contact: NPGAccess@si.edu or call 202-633-8506.
Mobile Information Service:

Aira Access mobile information and verbal description service is available at the museum. Visitors can download the free Aira app on a smartphone, connect to the museum's free Wi-Fi, and use the app to speak to an Aira agent using minutes provided courtesy of the Smithsonian. Find out more about Aira here.
Audio Portrait Descriptions
The Portrait Gallery has developed audio descriptions of select portraits from our permanent collection. Designed for people who are blind or have low vision, these descriptions use precise, evocative language to convey the visual appearance of art, and are equally valuable for sighted visitors seeking closer observation. The descriptions can be accessed on the Audio Portrait Descriptions page or on the SmARTify app.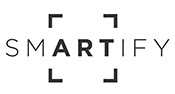 To get the app:
Open the app and tap on the "Explore" icon
Find the National Portrait Gallery and scroll to "Trending Tours"
Select "Visual Description tour of select portraits in America's Presidents"
---
  Visitors with Developmental and Sensory Disabilities
The Portrait Gallery is, on average, a relatively quiet museum.  Nevertheless, it can get busy at certain times, especially Fridays and weekends.  The Kogod Courtyard may get crowded and noisy during public programs.  If you or your family member are sensitive to noise, consider bringing noise cancelling headphones.
Even when the museum is busy, there are usually quiet areas throughout building to take a break.
The following resources will help you plan for an enjoyable visit: