Kim Sajet, Director of the Smithsonian's National Portrait Gallery, issued the following statement on the passing of Chinese-born American painter, Hung Liu, ahead of the museum's upcoming exhibition "Hung Liu: Portraits of Promised Lands," the first major presentation of Liu's art on the East Coast:
"The National Portrait Gallery mourns the death of Hung Liu, whose extraordinary artistic vision reminds us that even in the midst of despair, there is hope, and when people help each other, there is joy. She believed in the power of art—and portraiture—to change the world.
"We are grateful that during Hung Liu's final week, Dorothy Moss, the curator of the exhibition, was able to travel to Oakland, Calif., to meet with the artist. Liu, who was instrumental in conceiving the installation and its accompanying catalogue, approved the show's final layout and admired the finished book. She communicated her belief in the exhibition's potential to convey her hopes for the future—a future based on a foundation of empathy for others. Our thoughts go out to her family during this difficult time.
"The museum's upcoming retrospective of Liu's portraiture will celebrate a life and career spent honoring the stories of those who are at risk of being forgotten. Devoid of platitude or cliché, Liu's artistic practice was always rooted in history as she transformed marginalized subjects into monumental, heroic, contemporary figures. Her generous, vibrant spirit is alive in everything she made and is powerfully present throughout the installation of what is to be the final presentation of her art organized during her lifetime."
Of her work, Liu said, "We don't need a language, but we can communicate across time and space; there is something beyond that links us." The exhibition "Hung Liu: Portraits of Promised Lands" opens on August 27.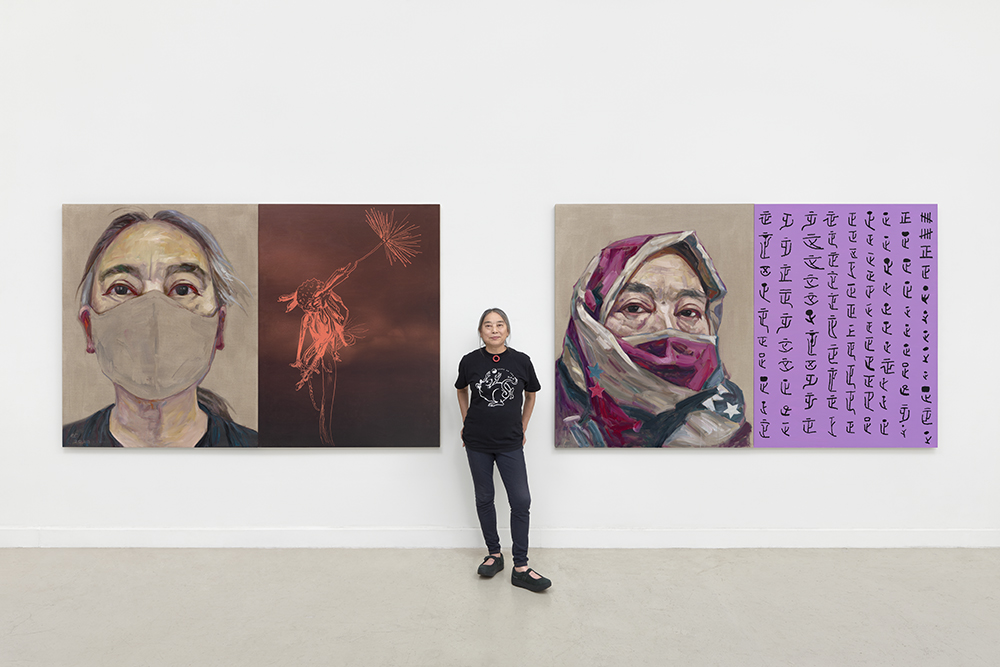 ---