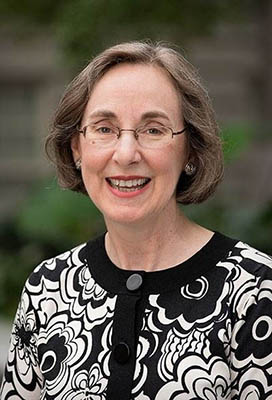 Senior Curator of Photographs
Ann M. Shumard joined the National Portrait Gallery's Department of Photographs in 1979. Prior to her appointment as senior curator of photographs in 2001, she served as assistant curator.
Throughout her Portrait Gallery tenure, Shumard has played an integral role in the development and interpretation of the museum's photography collection, which now numbers more than 11,000 objects—from daguerreotypes to born-digital images. Her knowledge of the history of American portrait photography derives substantially from her collections-based research.
Shumard has curated more than a dozen exhibitions during the last decade that have reflected the strengths of the Portrait Gallery's holdings in photography. These include "Women of Progress: Early Camera Portraits (2019); "Storied Women of the Civil War Era" (2019); "Daguerreotypes: Five Decades of Collecting" (2018); "Antebellum Portraits by Mathew Brady" (2017); "In the Groove: Jazz Portraits by Herman Leonard" (2016); "Double Take: Daguerreian Portrait Pairs" (2016); "Yousuf Karsh: American Portraits" (2013); "One Life: Martin Luther King Jr." (2013); "The Meade Brothers: Pioneers in American Photography" (2013); "Bound for Freedom's Light: African Americans and the Civil War" (2013); "In Vibrant Color: Vintage Celebrity Portraits from the Harry Warnecke Studio" (2012); "Mathew Brady's Photographs of Union Generals" (2012);
In addition to her exhibition credits, Shumard has contributed to a number of publications, including the books At First Sight: Photography and the Smithsonian (2003), Let Your Motto Be Resistance: African American Portraits (2007), Smithsonian Civil War: Inside the National Collection (2013), Portrait of a Nation (2015), and Engaging Smithsonian Objects through Science, History, and the Arts (2016), Smithsonian American Women: Remarkable Objects and Stories of Strength, Ingenuity, and Vision from the National Collection (2019), and Eye to I: Self-Portraits from the National Portrait Gallery (2019). She is a member of the Smithsonian's Collections Advisory Committee, and serves as an professional reviewer for the National Museum of African American History and Culture's "Hometown Treasures" program.
Shumard holds a BA in art history from Scripps College.