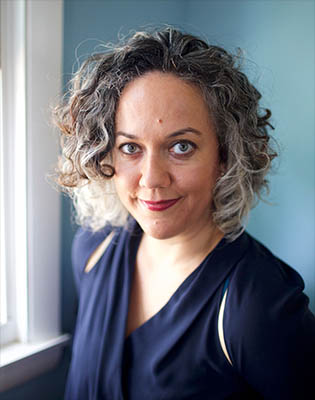 Historian
Kate Clarke Lemay joined the National Portrait Gallery as a historian in 2015. She curated "Marlene Dietrich: Dressed for the Image" (2017) and served as the lead historian for the transformation of the museum's landmark exhibition "America's Presidents." Her other projects include "Votes for Women: A Portrait of Persistence" (2019), "1898: The American Imperium." (2023), Lemay is also the director of PORTAL + Portraiture + Analysis, the Portrait Gallery's center for scholarly studies, and the coordinating curator for the Smithsonian Institution's Women's History Initiative.
In 2019, Lemay published a major scholarly catalog with Princeton University Press to accompany the exhibition Votes for Women: A Portrait of Persistence. In 2017, Triumph of the Dead: American WWII Cemeteries, Monuments and Diplomacy in France was awarded the Terra Foundation in American Art publication grant. In 2018 she edited a special issue on transatlantic diplomacy and war cemeteries for The International Journal of Military History and Historiography. Her other publications include: "'No Vain Glory': Militarism, Diplomacy and Art in the American War Cemeteries in France" (Journal of War and Culture Studies, 2015); a chapter, "Retrofuturism," co-authored with Elizabeth Guffey in the Oxford Handbook of Science Fiction (2014); and the chapter "Gratitude, Trauma and Repression: D-Day in French Memory" in D-Day in History and Memory: Comparative Perspectives (University of North Texas Press, 2014). She has also published essays for The Strategy Bridge, Zocala Public Square, Reviews in American History, the Marine Corps University Press and Smithsonian Books. Her research has been supported by a number of grants, including an IIE Fulbright grant in France, a Terra Foundation in American Art predoctoral grant at the Smithsonian American Art Museum, a fellowship at the Georgia O'Keeffe Museum's Center for the Study of American Modernism, and the French government grant, the Centre Nationale pour les Recherches Scientifiques at the Mémorial de Caen Peace Museum.
Before joining the National Portrait Gallery, Lemay was an assistant professor of art history at Auburn University Montgomery, and she was a visiting assistant professor of the history of modern and contemporary art at Brigham Young University.
Lemay earned a dual doctorate in American art history and American studies from Indiana University (Bloomington). She earned an MA in art history at Indiana and a BA in French and art history from Syracuse University, graduating with the Award of Excellence in French, magna cum laude and Phi Beta Kappa.