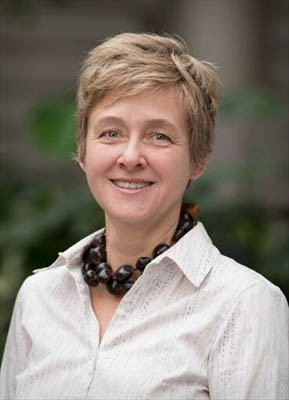 Director of Audience Engagement
Director of Audience Engagement Rebecca Kasemeyer creates programs that use the arts to introduce important Americans in the National Portrait Gallery's collection—along with their significant contributions to American society—to visitors of all ages. The Audience Engagement Department brings the collection alive through interactive school tours, adult tours, adult and family programming, the website, press communications, and social media.
Prior to working at the National Portrait Gallery, Kasemeyer served as curator of the Helen Louise Allen Textile Collection at the University of Wisconsin–Madison. In addition to overseeing the safety and management of a collection of more than 12,000 objects, she used textiles to teach university students about textile techniques and the cultures that produce them. Before assuming this position, Kasemeyer was arts administrator for the city of Madison. During her tenure, she launched a public art program, administered a grant program for local artist and community groups, and advised the mayor on arts policy.
Kasemeyer holds an MA from George Washington University and a BFA from the Maryland Institute College of Art in Baltimore.