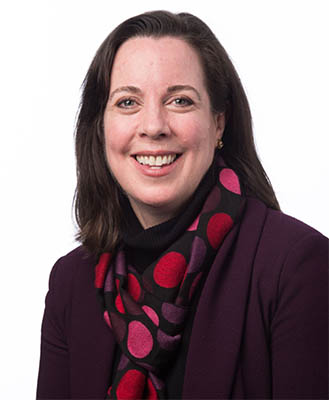 Curator of Prints and Drawings
Robyn Asleson joined the National Portrait Gallery in 2016. As curator of the Prints and Drawings Department, she conducts research, develops exhibitions, and identifies new acquisitions. Her exhibitions and publications reflect a longstanding interest in transatlantic crosscurrents in the history of American art, the role of women as cultural agents, and the relationship between portraiture and the performing arts. Her exhibition projects at the Portrait Gallery include "Brilliant Exiles: American Women in Paris, 1900–1939" (2024), the team-curated "Kinship" (2022), and "Portraits of the World" (2016-20), a series of spotlight exhibitions featuring individual portraits on loan from international museums, placed in conversation with works from the Portrait Gallery collection. She was venue curator for the exhibition "John Singer Sargent: Portraits in Charcoal" (2020) and is currently developing an exhibition of nineteenth-century American theatrical portraits, "Staging America: Theater and National Identity, 1812-1912" (2026).
Prior to joining the National Portrait Gallery, Asleson wrote the comprehensive permanent collection catalogue British Paintings at the Huntington (2001) and served as editor and co-author of Notorious Muse: The Actress in British Art and Culture (1776–1812) (2003) and A Passion for Performance: Sarah Siddons and Her Portraitists (1999). She was also curator of the exhibition "Cultivating Celebrity: Portraiture as Publicity in the Career of Sarah Siddons" at the Huntington (1999) and co-curator of "Great British Paintings from American Collections: Holbein to Hockney" at the Yale Center for British Art (2001).
In 2016, Asleson co-organized the exhibition "The Lost Symphony: Whistler and the Perfection of Art" at the Smithsonian's Freer/Sackler Gallery. The exhibition built on Asleson's many publications on the Aesthetic Movement in the United States and Great Britain, including a monograph on the influential English painter Albert Moore (2000) and her prize-winning doctoral dissertation, Classic into Modern: The Inspiration of Antiquity in English Painting,1864-1918 (1993). Asleson holds B.A., M.A., and Ph.D. degrees from Yale University.