American Masters of Mystery, Magic, and the Macabre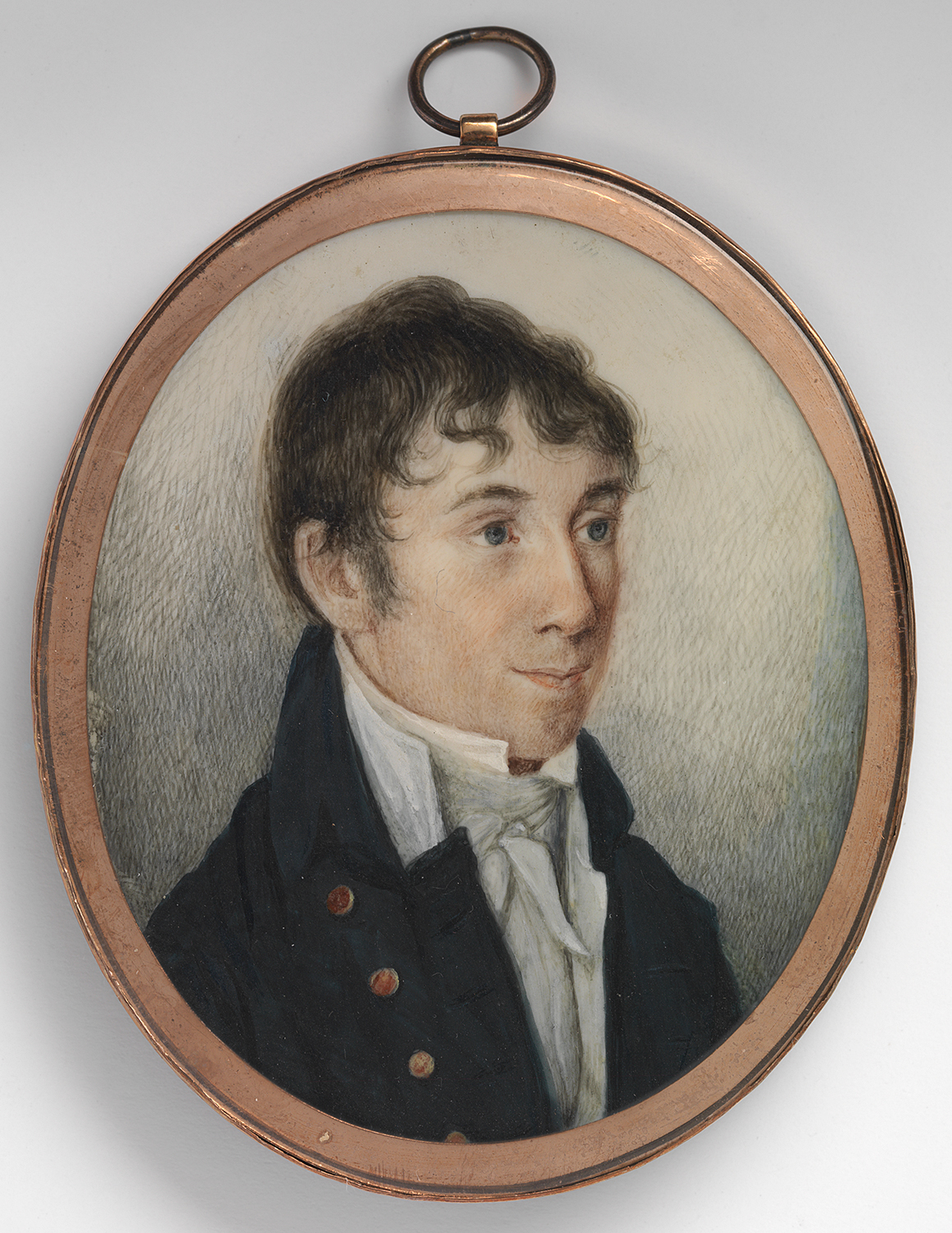 Charles Brockden Brown (1771–1810)
Five years after abandoning his legal career, Charles Brockden Brown published Wieland; or The Transformation (1798), the first Gothic novel to be set in the United States. Brown's dark tale of intergenerational insanity and religious fanaticism unfolds in the Pennsylvania countryside during the third quarter of the eighteenth century. Along with hallucinations and hysteria, the plot features a sinister ventriloquist and death by spontaneous combustion.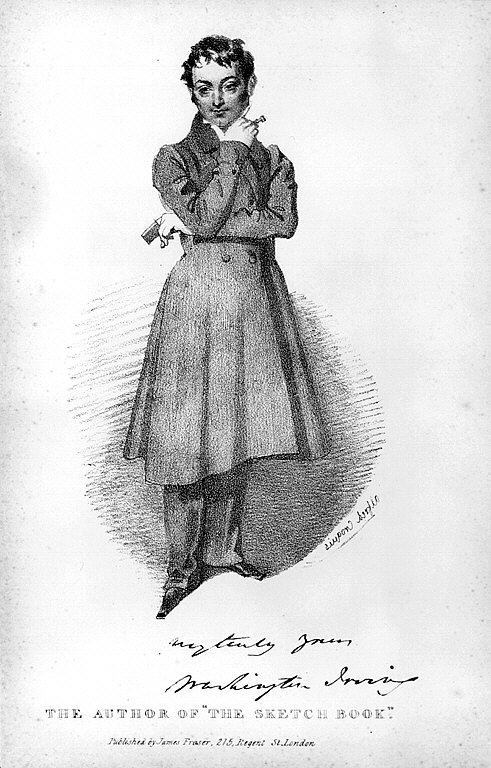 Washington Irving (1783–1859)
Washington Irving's short story "The Legend of Sleepy Hollow," first published in 1819, has become a classic American ghost story. Set in a bewitched Dutch settlement in New York in 1790, Irving's tale centers on the terrifying appearances of a headless horseman, rumored to be the ghost of a Hessian soldier decapitated by a cannonball during the Revolutionary War.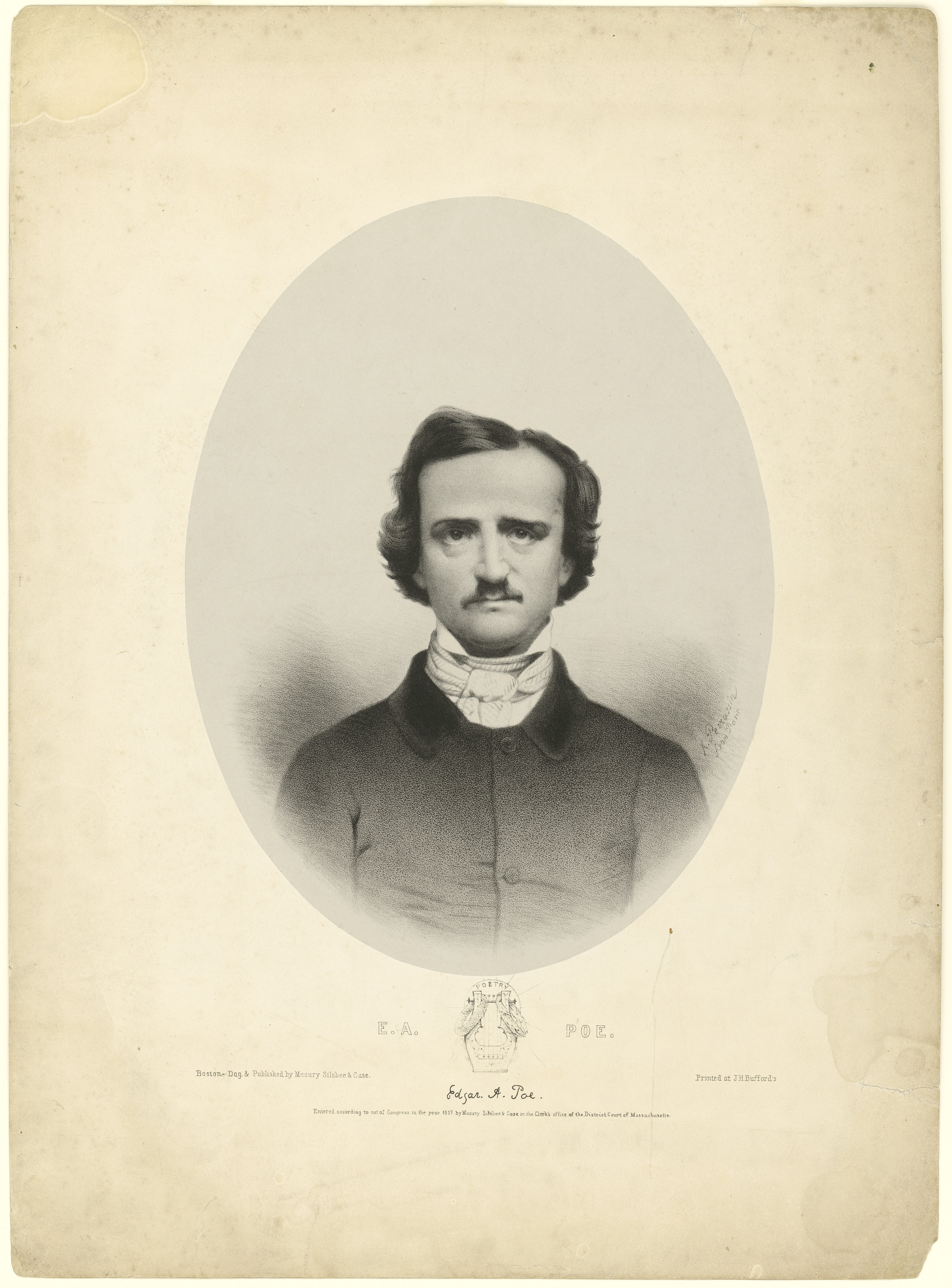 Edgar Allan Poe (1809–1849)
Although Edgar Allan Poe may have been mocking the contemporary vogue for horror fiction with his first published short story, "Metzengerstein" (1832), he went on to become the most widely admired and imitated master of the genre. In short stories such as "The Fall of the House of Usher" (1839) and "The Tell-Tale Heart" (1843), and in poems such as "The Raven" (1845), Poe probed human psychology to shocking effect while imbuing the experience of loss, passion, sorrow, and terror with a haunting, supernatural dimension.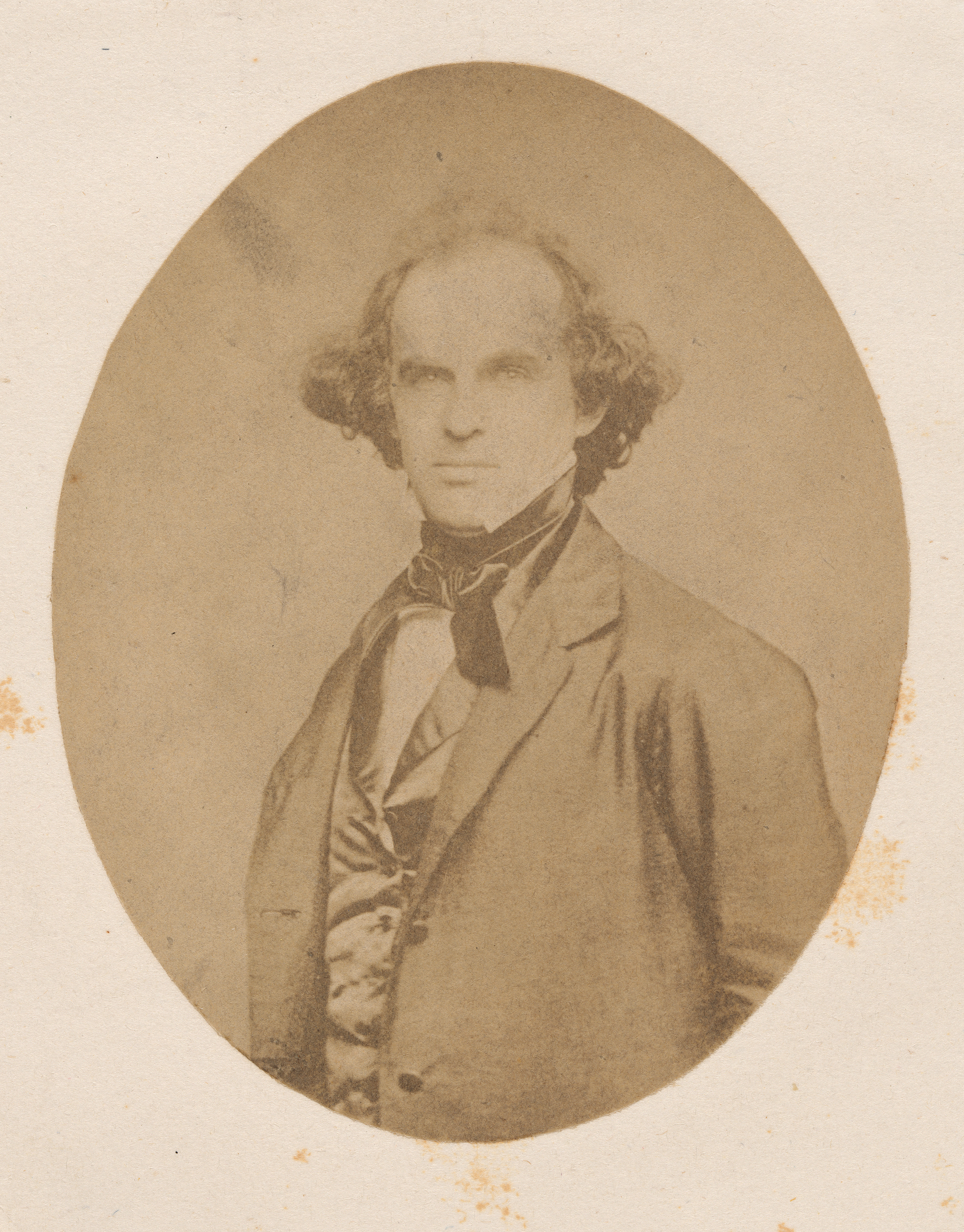 Nathaniel Hawthorne (1804–1864)
Troubled that his great-great-grandfather had been the only unrepentant judge in the Salem witch trials, Nathaniel Hawthorne wrote The House of the Seven Gables about a family seemingly cursed by its progenitor's evil deeds. Through eerie descriptions of the family's gloomy seventeenth-century house (which hides guilty secrets of past crimes), Hawthorne created an American version of the haunted mansions and creepy castles of European Gothic literature.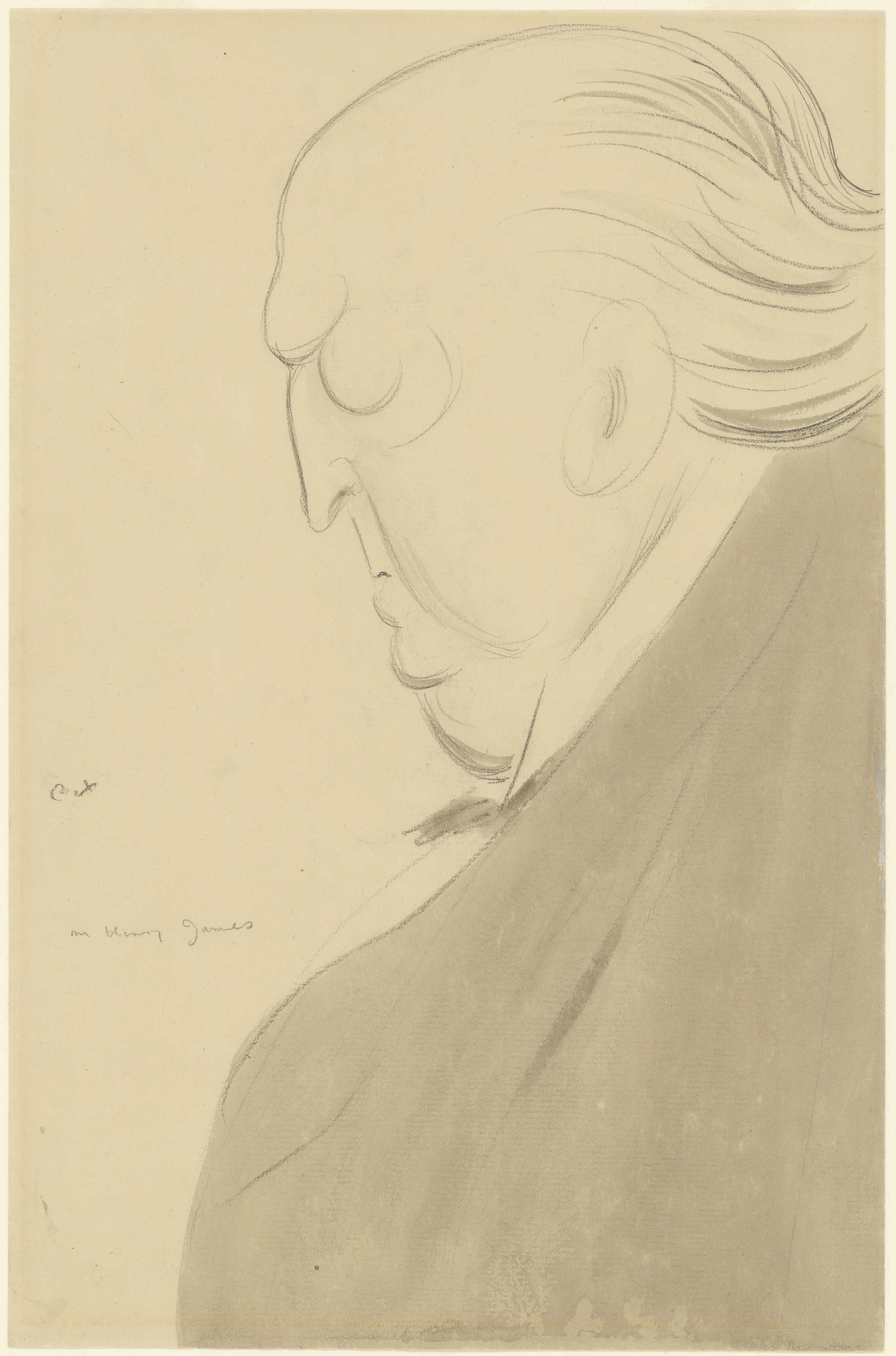 Henry James (1843–1916)
Ghostly themes recur in Henry James's fiction, but rather than dealing in monsters and demons, he preferred to inflect aspects of everyday life with a sense of the uncanny—or as he put it, to present "the strange and sinister embroidered on the very type of the normal and easy." The enduring fascination of James's suspenseful novella The Turn of the Screw (1898) owes much to the insoluble riddle of whether it represents a tale of supernatural phenomena or the hallucinations of a psychologically unbalanced mind.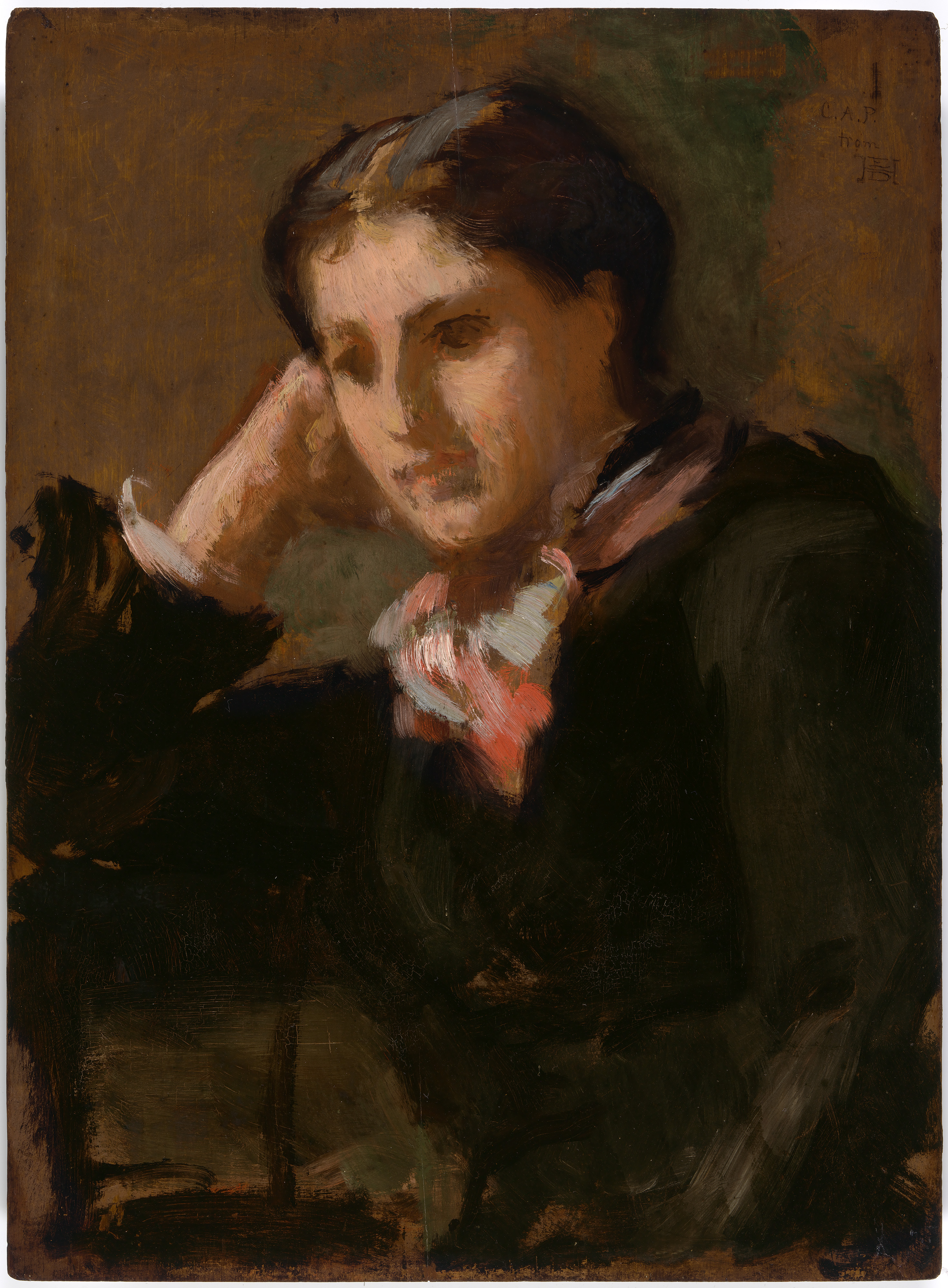 Charlotte Perkins Gilman (1860–1935)
In her short story "The Yellow Wallpaper" (1892), Charlotte Perkins Gilman drew on the conventions of Gothic literature to critique contemporary attitudes toward women's mental and physical health. The story's narrator, who is forced to take a "rest cure" in one room of a strange colonial mansion, gradually descends into full-on psychosis. She experiences hallucinations and sees a woman struggling behind the wallpaper. Both are seemingly trapped in the same domestic prison.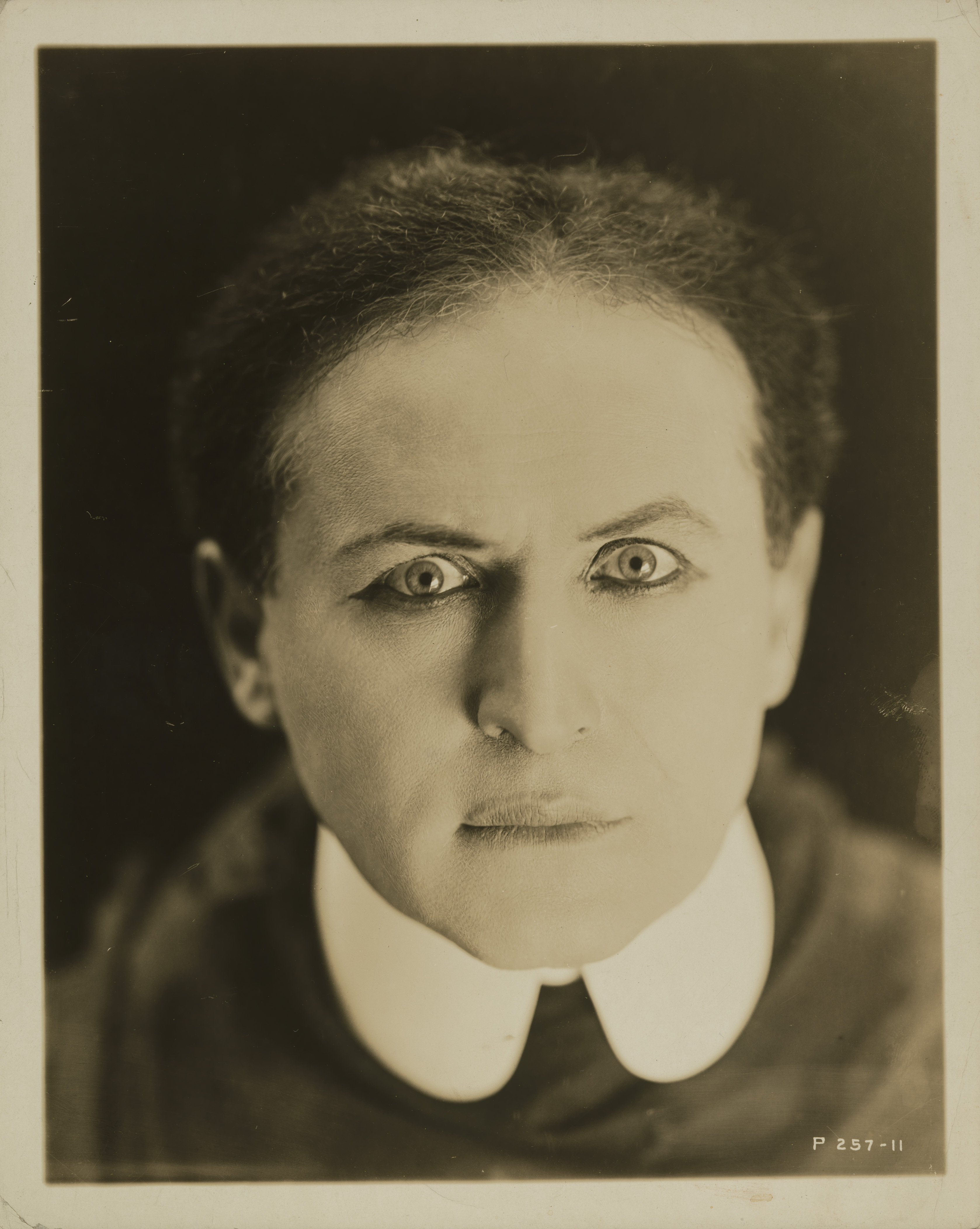 Harry Houdini (1874–1926)
Houdini's mystifying ability to escape any contraption devised to contain him (including straitjackets, handcuffs, jail cells, and water-filled containers) convinced many observers of his supernatural powers. But he was actually highly skeptical of paranormal performers and dedicated his later years to debunking psychics and mediums. After the magician's death, his wife conducted annual séances in an effort to reach him beyond the grave, a tradition sustained to this day by magicians around the world.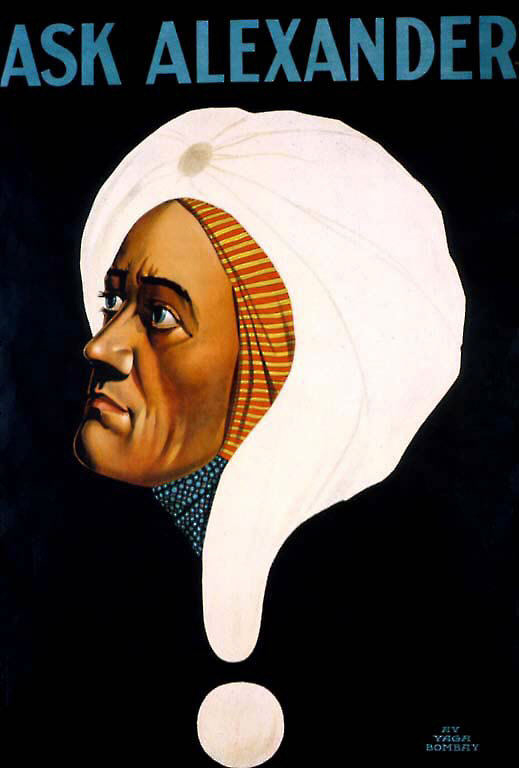 Claude Alexander Conlin (1880–1954)
Though a native of South Dakota, the vaudeville stage magician Alexander Conlin conjured associations with Eastern mysticism by wearing a turban and flowing robes while performing psychic readings and feats of mental telepathy. In addition to being one of the most highly paid and successful magicians of the 1910s and 1920s, Conlin wrote books exposing the tricks of fraudulent mediums and advising readers on how to develop psychic powers and use crystal balls to divine the future.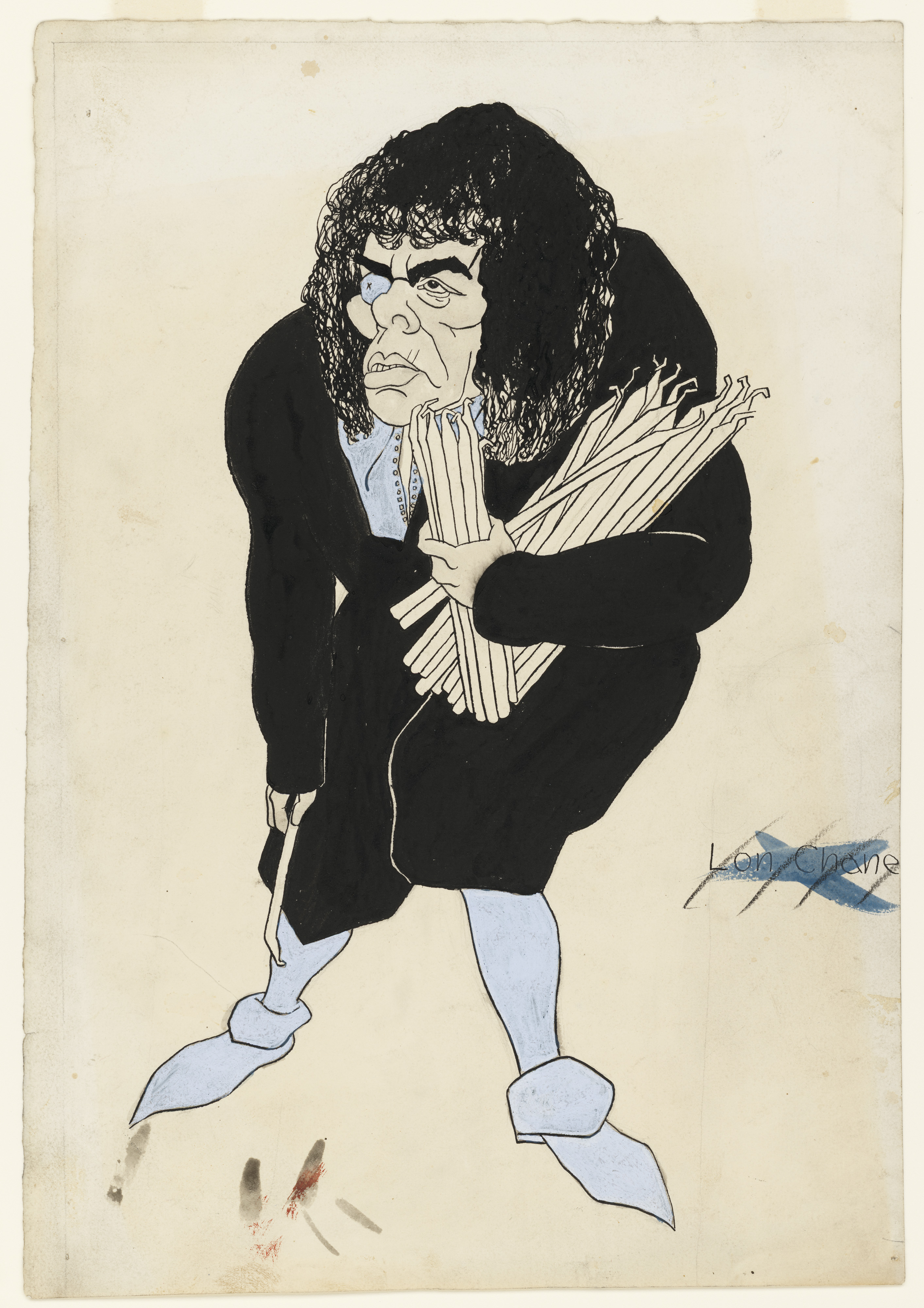 Lon Chaney (1883–1930)
Known as "The Man of a Thousand Faces," Lon Chaney was renowned for his ability to transform his appearance, often assuming the form of grotesquely deformed or mutilated characters. Commenting on Chaney's nuanced performances in silent horror films, such as The Hunchback of Notre Dame (1923), The Phantom of the Opera (1925), and London after Midnight (1927), Ray Bradbury once commented, "He acted out our psyches. He somehow got into the shadows inside our bodies; he was able to nail down some of our secret fears and put them onscreen."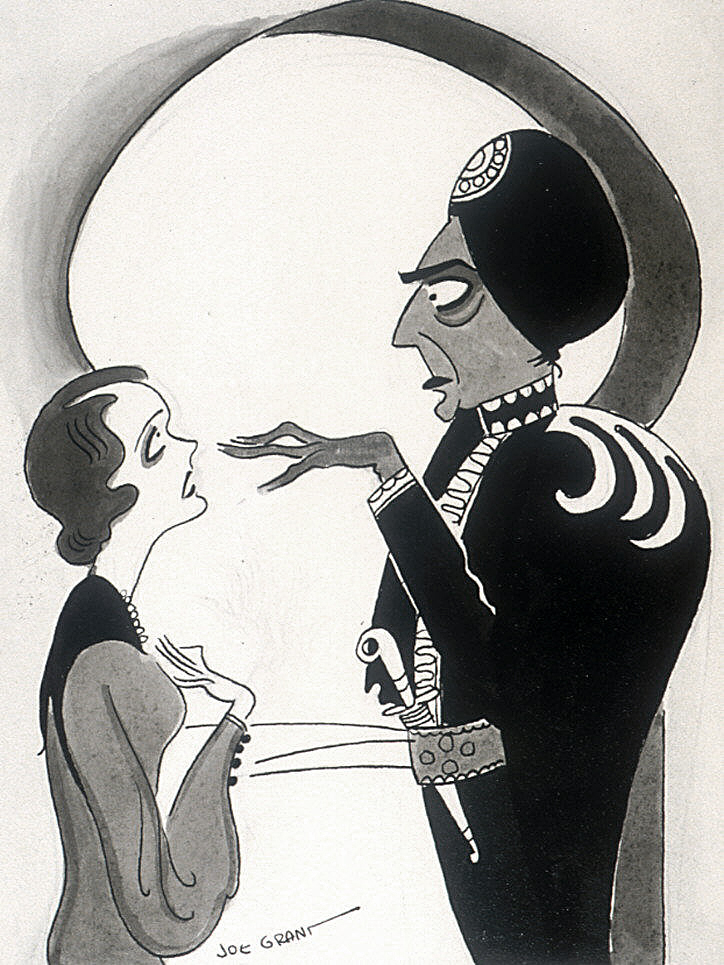 Bela Lugosi (1882–1956)
From his first appearance as Dracula in a 1927 American stage production, Bela Lugosi has been indelibly associated with the archetypal villain of Bram Stoker's Gothic novel. Lugosi's unnervingly seductive characterization mesmerized audiences but led to his being typecast as the evil genius of numerous silent horror films, including Dracula (1931), White Zombie (1932), and Son of Frankenstein (1939), as well as adaptations of Edgar Allan Poe's Murders in the Rue Morgue (1932) and The Raven (1935).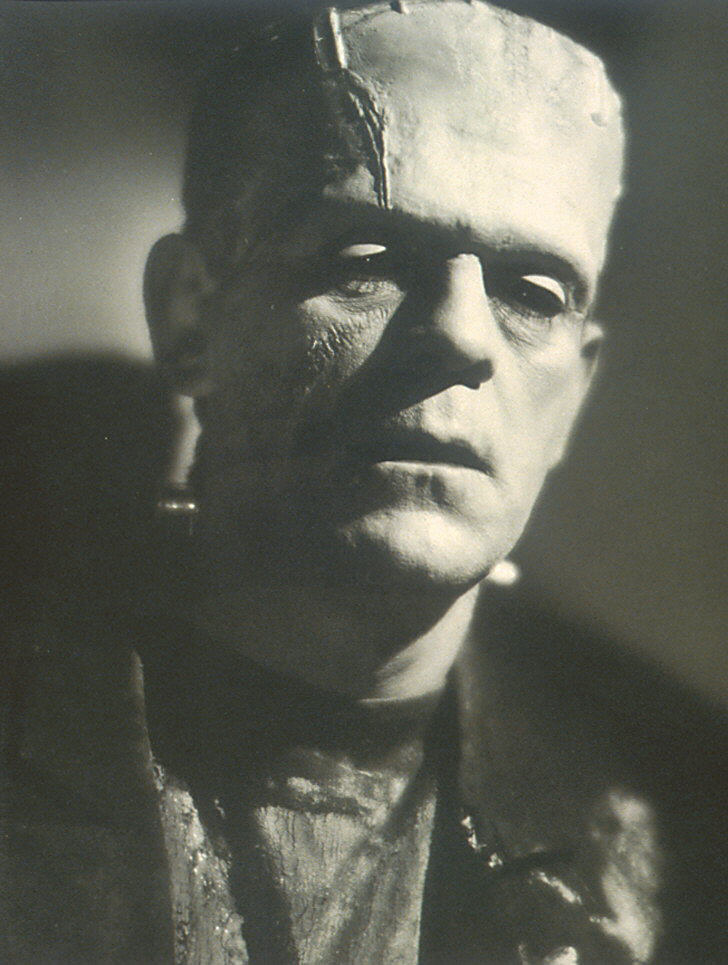 Boris Karloff (1887–1969)
Just as Bela Lugosi redefined the image of Dracula, Boris Karloff crystallized the characterization of Dr. Frankenstein's monster. Karloff gave his breakout performance in the silent film Frankenstein (1931) while wearing elaborate makeup and a pair of four-inch platform boots weighing eleven pounds each. The film's success led to a series of spin-offs, including Bride of Frankenstein (1935) and Son of Frankenstein (1939). The latter was one of several horror films featuring both Karloff and Lugosi, who vied with each other to succeed the recently deceased Lon Chaney as Hollywood's premier horror star.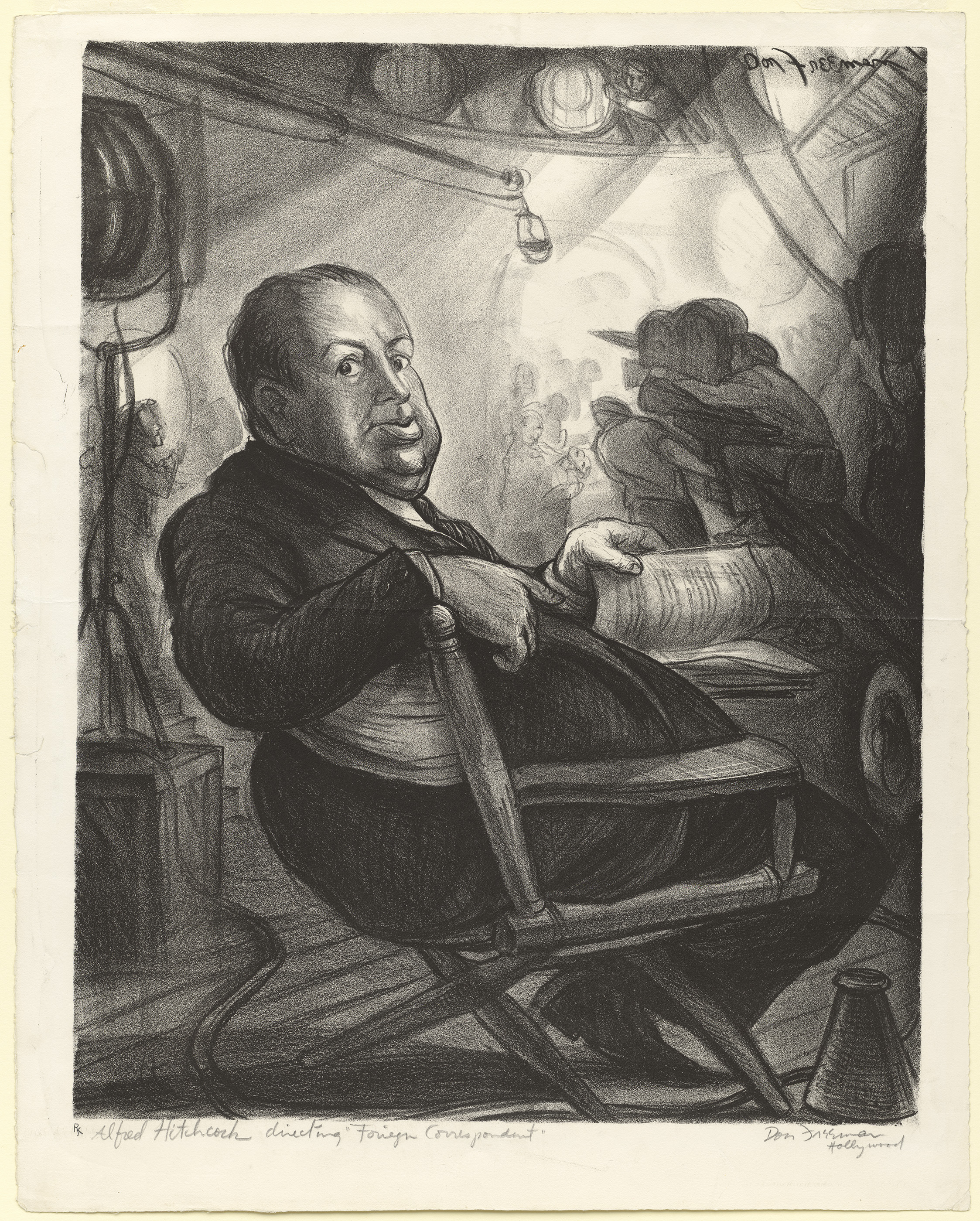 Alfred Joseph Hitchcock (1899–1980)
Known as the "Master of Suspense," Alfred Hitchcock began his career making psychological thrillers in his native England before settling in Hollywood in 1939. Hallucinatory flashbacks, dream sequences, and intimations of paranormal phenomena lend an eerie quality to many of his films. Hitchcock's work became increasingly lugubrious over time, most notably in his television series "Alfred Hitchcock Presents" (1955–65), which featured the ominous theme tune Funeral March of a Marionette.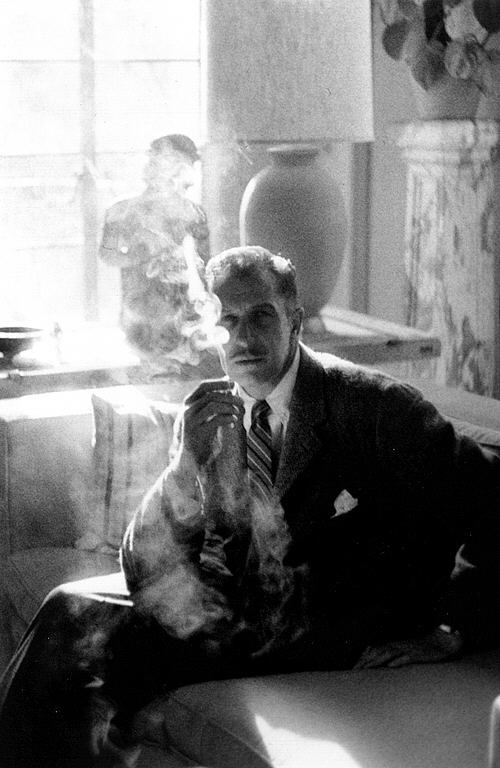 Vincent Price (1911–1993)
During his six decades as an actor, Vincent Price appeared in many different kinds of films, but his most iconic performances were as the elegant, urbane, and sinister star of classic horror movies, beginning with House of Wax (1953), the first 3-D feature film made in color by a major American studio. Price went on to star in seven of Roger Corman's adaptations of Edgar Allan Poe's work, including The House of Usher (1960), The Pit and the Pendulum (1961), and The Raven (1963). Idolized by Tim Burton, Price played a Frankenstein-like scientist in Edward Scissorhands (1990) and provided the voice-over for Michael Jackson's horror-themed song "Thriller" (1983).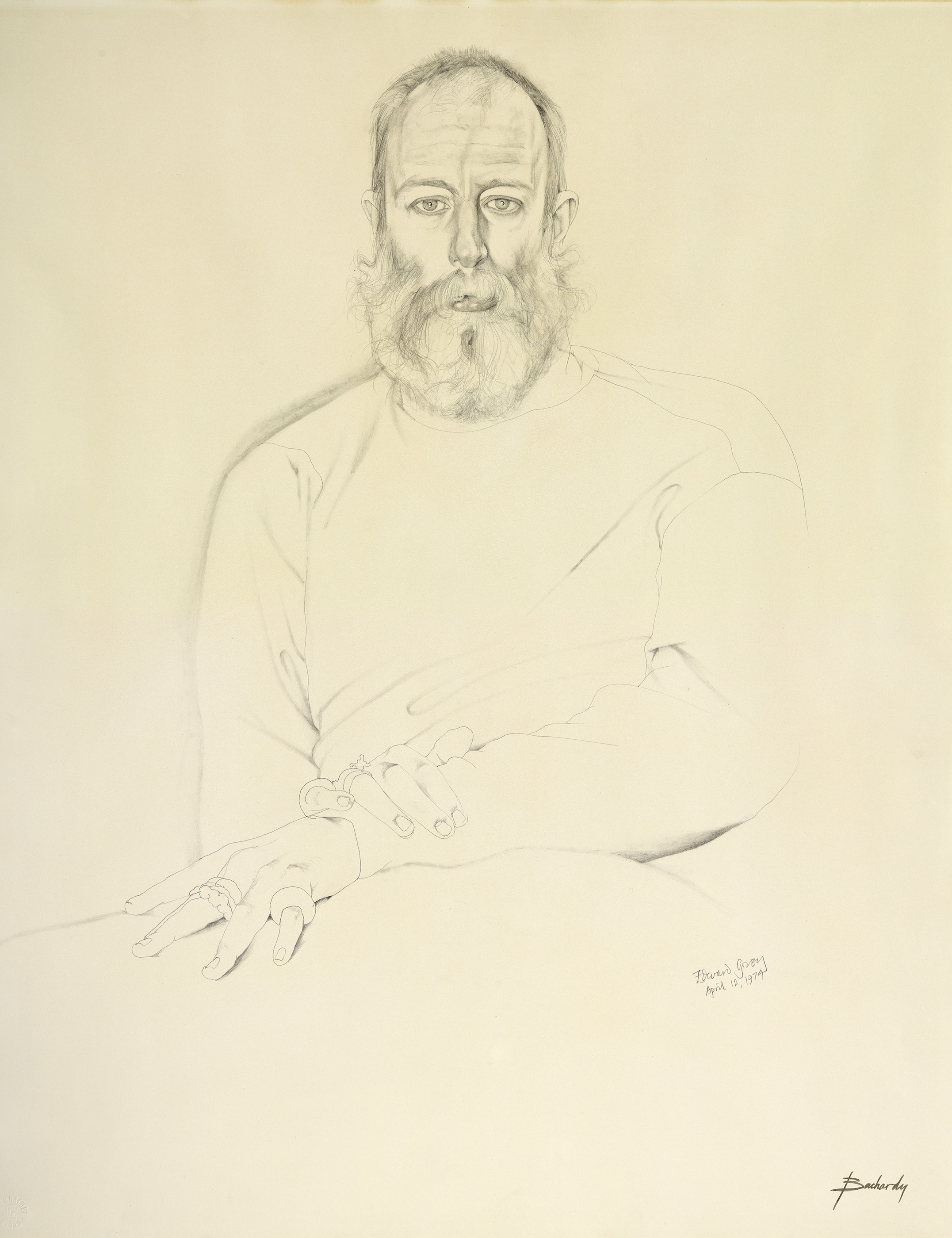 Edward Gorey (1925–2000)
"My favorite genre is the sinister-slash-cozy," Edward Gorey once said of his vaguely ominous drawings of Victorian and Edwardian domestic life. His quirky take on Gothic style and his delight in gallows humor have made Gorey's illustrated books cult classics. He also designed costumes and sets for the 1977 Broadway revival of Dracula and, beginning in 1980, animated macabre title sequences for episodes of the PBS series "Mystery!," originally hosted by Vincent Price.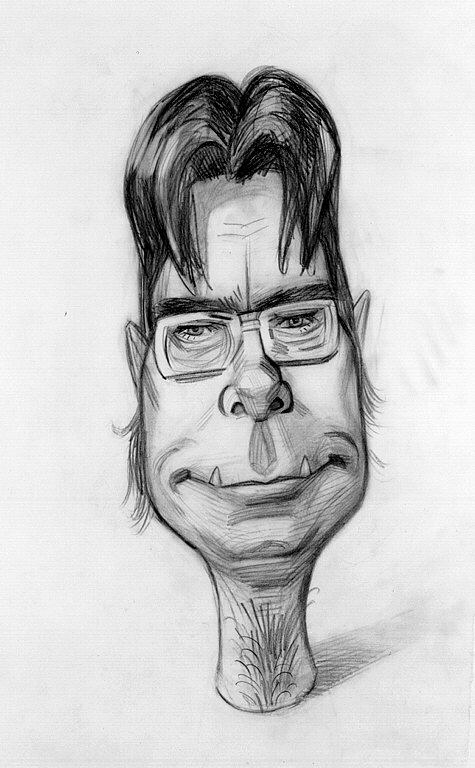 Stephen Edwin King (born 1947)
The immediate success of Stephen King's first novel Carrie (1973), which tells the story of a teenage girl with telekinetic powers, launched his career as an author specializing in horror, suspense, science fiction, and the supernatural. In novels such as The Shining (1977) and Cujo (1981), King magnified terror by using mundane details to construct a relatable impression of normal everyday life—until things start to go frightfully wrong.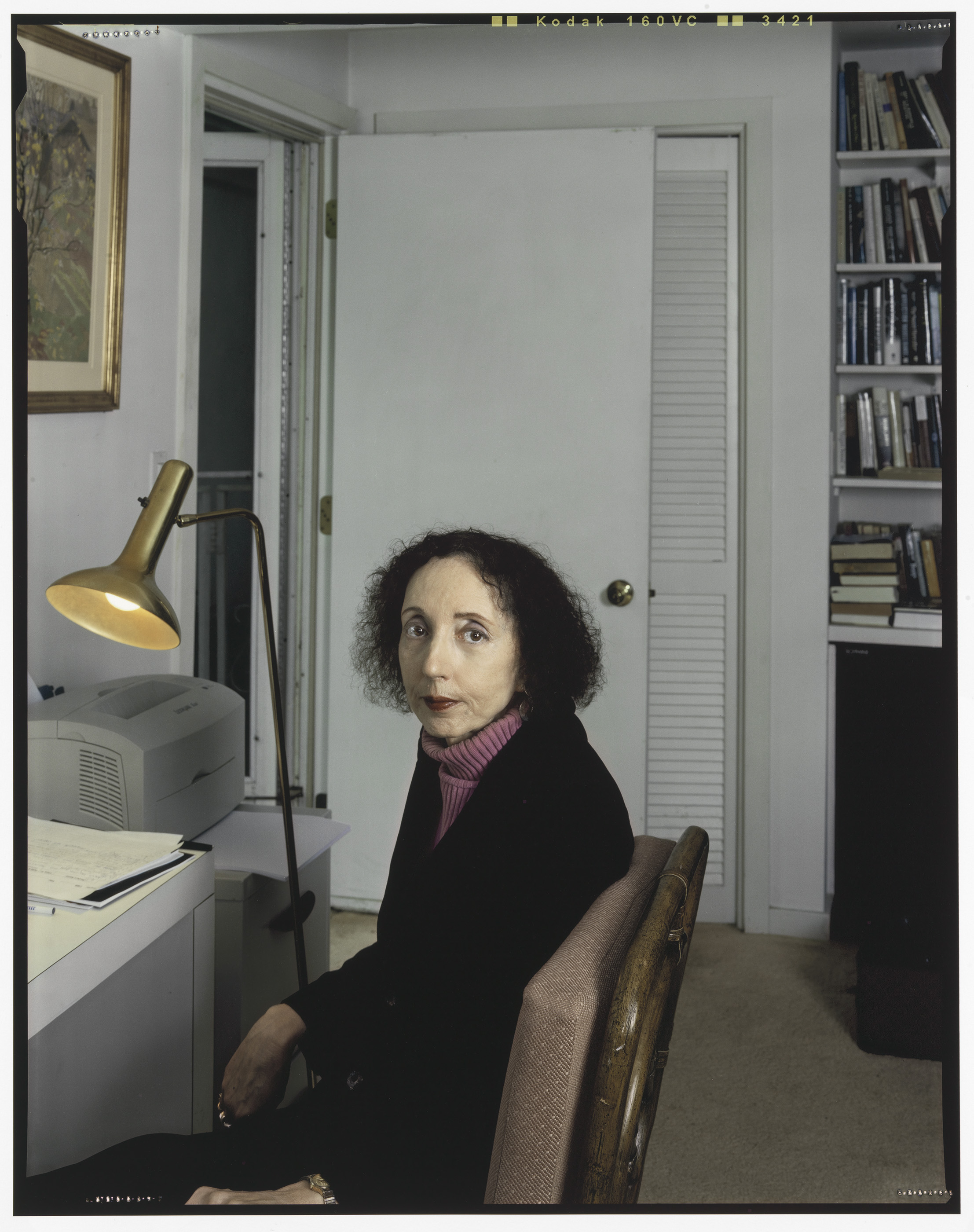 Joyce Carol Oates (born 1938)
Believing that "'horror' is a fact of life," Joyce Carol Oates bypasses the supernatural and fantastic in order to focus on all-too-human sources of Gothic-tinged terror. Set in modern-day America, her stories are redolent with violence, cruelty, brutality, injustice, and suffering, and often incorporate elements from contemporary news reports. "Like fairy tales," she writes, "the art of the grotesque and horror renders us children again, evoking something primal in the soul." The prolific Oates was the first woman to receive the Bram Stoker Award for Lifetime Achievement from the Horror Writers Association, an honor she shares with Edward Gorey and Stephen King.