Babe Ruth's First of 714 Homeruns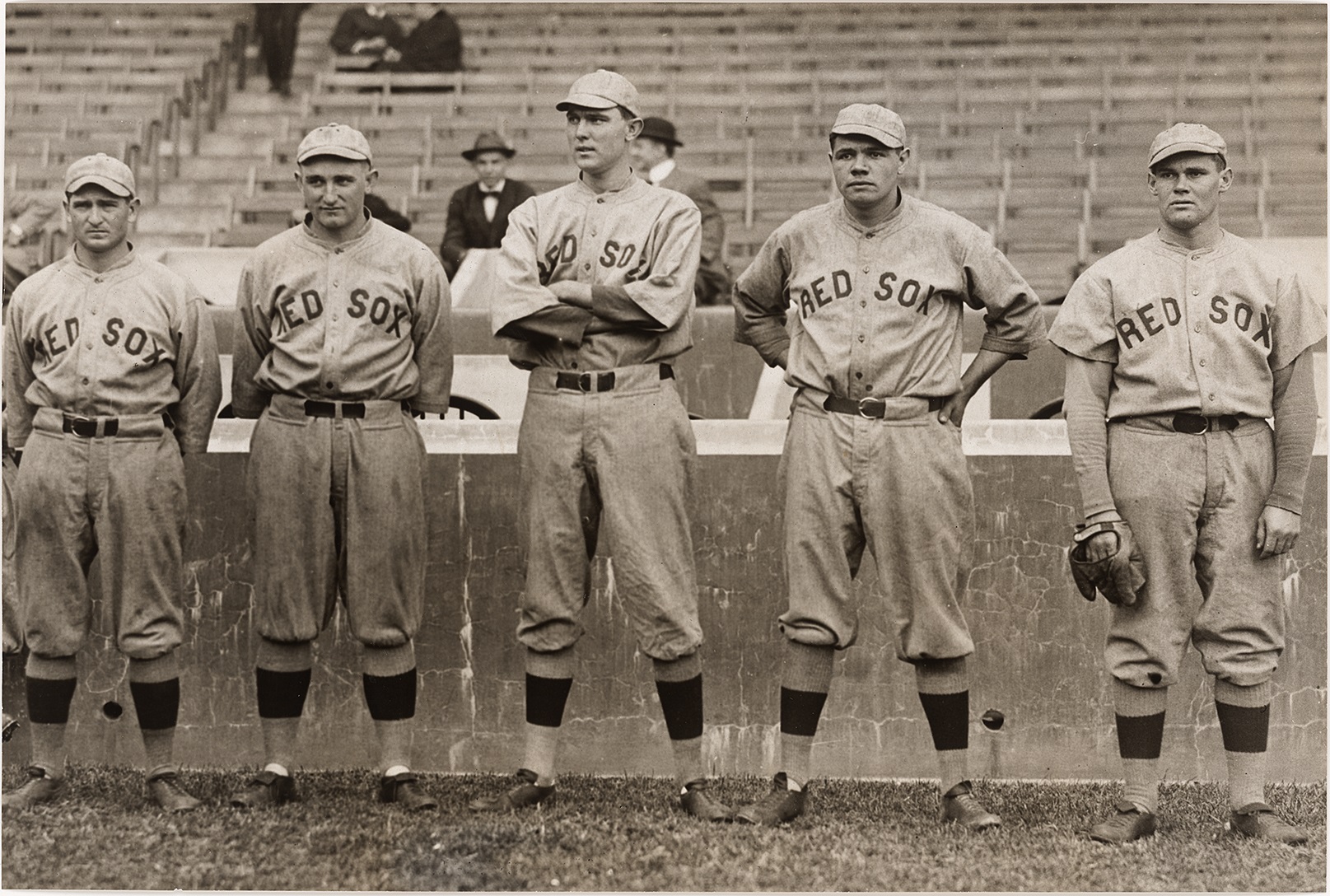 In the milieu of Major League Baseball the number 714 has been a benchmark for homerun sluggers ever since Babe Ruth clubbed his last one in a game against the Pirates at Pittsburg's Forbes Field. Ruth, playing for the Boston Braves, would hit three homers that day in May 1935. His final blast, which was also his last hit before he quit the game for good, sailed out of the ballpark, bounced onto the street, and ultimately would come to rest in the Baseball Hall of Fame in Cooperstown, New York. His tally of 714 would obliterate the 138 career homers logged by the former record holder, Roger Connor.
Looking back, twenty years would elapse since Ruth hit his first major league homerun on May 6, 1915. Playing then with the Boston Red Soxs in a game against the New York Yankees, Ruth would send a "rise ball" into the stands at the Polo Grounds in the Bronx. There was nothing particularly special about that homer except that it was Ruth's first. And Ruth, just beginning his second season as a professional, was still considered to be more of a promising up-start than a seasoned regular. That day, for instance, he was batting ninth, and last, in the line-up. The Red Soxs valued Ruth mostly as a left-handed pitcher to bolster the pitching staff, helping the team win three World Series before being sold to the Yankees early in 1920.
While happy to be in New York, wearing the club's signature pinstripes, Ruth began to complain about being in the pitching rotation and sitting out games, while waiting his turn on the mound. Rather, he wanted to be in every game, swinging away at the plate. Progressively his batting prowess convinced the Yankees that he was right. That initial year as a Yankee he hit fifty-four homeruns, establishing just one of his many batting records. In his fifteen seasons with the Yankees, he powered the team to four World Series championships and became a baseball legend for all time.