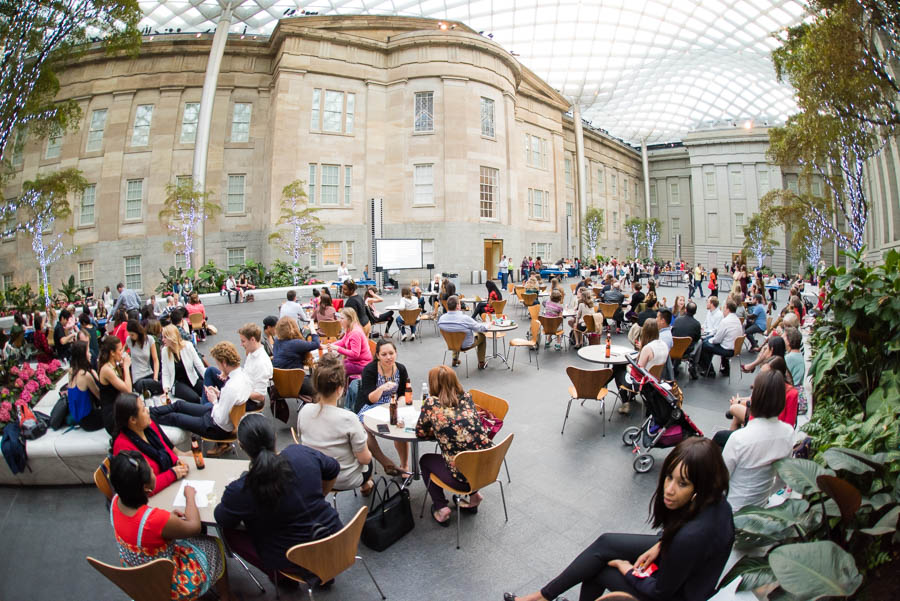 On Friday, Feb. 10, the Portrait Gallery is partnering with Split This Rock and Furious Flower Poetry Center to present Syncopated Rhythms: A Celebration of African American Poetry.  The profound program, featuring Kyle G. Dargan, Hayes Davis, Teri Ellen Cross Davis, Camille Dungy, Cornelius Eady, and Sonia Sanchez, honors African American tradition through spoken word, live music and reflection.
Get a taste of the program with this poem by featured writer Cornelius Eady on Miles Davis, whose portrait is currently on view in "In the Groove: Jazz Portraits by Herman Leonard."
Photo of Miles Davis at Lennies-on-the-Turnpike, 1968
New York grows
Slimmer
In his absence.
I suppose
You could also title this picture
Of Miles, his leathery
Squint, the grace
In his fingers a sliver of the stuff
You can't get anymore,
As the rest of us wonder:
What was the name
Of the driver
Of that truck? And the rest
Of us sigh:
Death is one hell
Of a pickpocket.
Syncopated Rhythm: A Celebration of African American Poetry is from 5–7 p.m. on Feb. 10 in the Kogod Courtyard and is co-sponsored with Split This Rock and The Furious Flower Poetry Center.