A Chiropractor, an Engineer, and a Scientist Walk Into a Museum...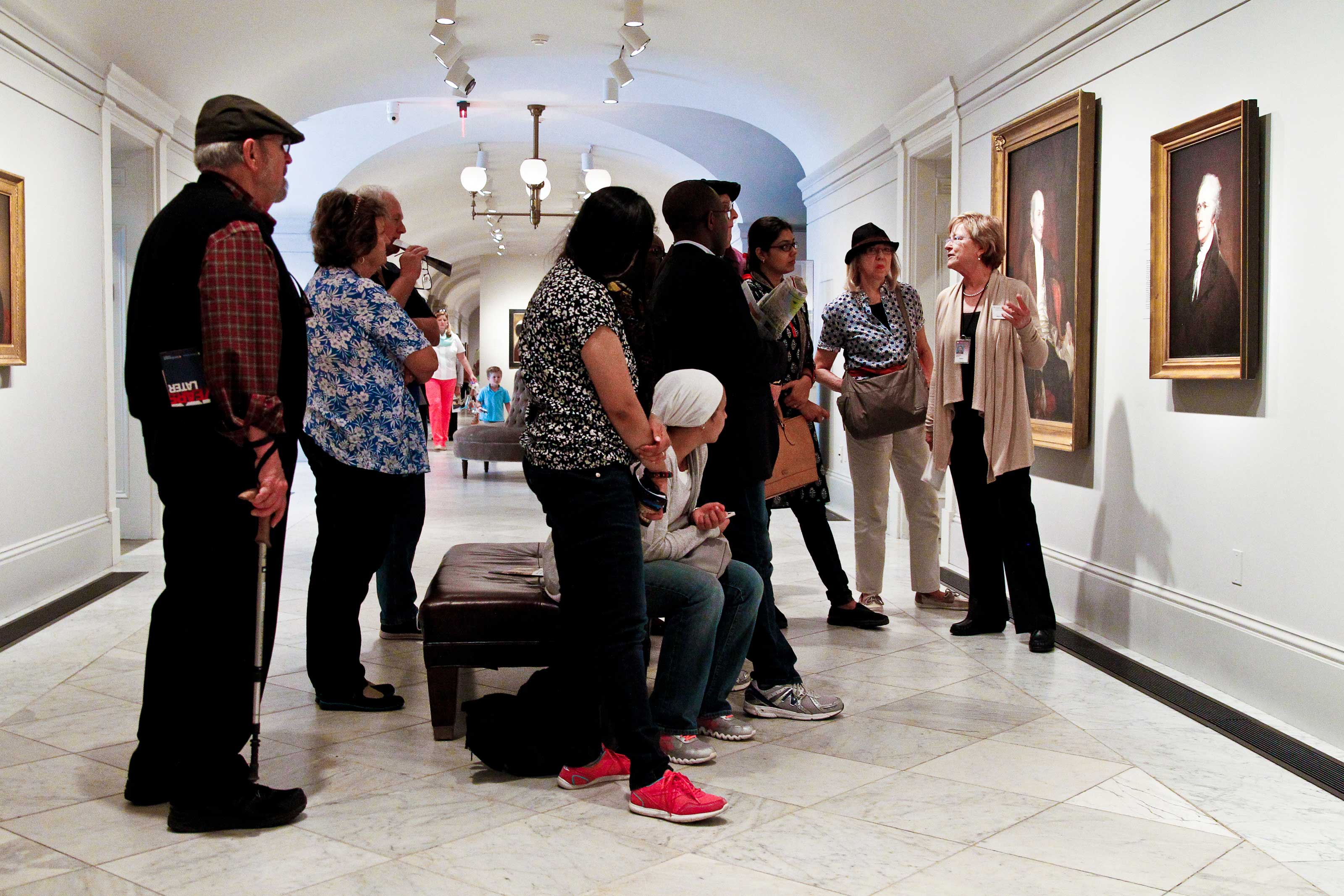 This blog's title is not a set-up for a joke but is instead something that happens regularly at the National Portrait Gallery. The docents who serve the museum are a diverse group of some fifty individuals whose interests are as varied as the portraits they discuss. A chiropractor, an engineer, and a scientist are among those who engage with the public to offer anecdotes and little known facts about the collection.
Each month, the National Portrait Gallery will publish a Docent Spotlight post that will highlight one of the many enthusiastic educators at the museum. Docents convey their love of history and their passion for art through tours and group discussions, and the upcoming posts in this series will feature interviews and behind-the-scenes insight that will shed light on their unique experiences and activities.
You might ask, "What is a docent? And, why should I care?" While the dictionary traces the word back to the Latin docere (to teach) and defines a docent as "a person who acts as a guide, typically on a voluntary basis, in a museum, art gallery, or zoo," it fails to capture the interactive nature of the role. Docent programs and expectations vary from place to place, but the National Portrait Gallery's docents introduce the sitters (the subjects in portraits) to museum visitors in an engaging and lively manner while making connections to American history and art.
Docent Spotlight will introduce you to those behind our constantly evolving tours, drawing attention to the unique voices, stories, and insights of those who make the Portrait Gallery not only of and for the people, but by the people.
Our current class of docents represents a vast and expanding variety of careers, languages, cultures, ages, interests, and more. If you are currently living in Maryland, Virginia, or Washington, DC, and consider yourself to be friendly, willing to learn, and interested in art or history, read more about becoming a National Portrait Gallery docent and how to apply to the program here.
A special thanks to Michelle (Mika) Rivera, Advancement Team Communications Specialist, for conducting interviews with the Portrait Gallery's docents.