Engaging Visitors through Theater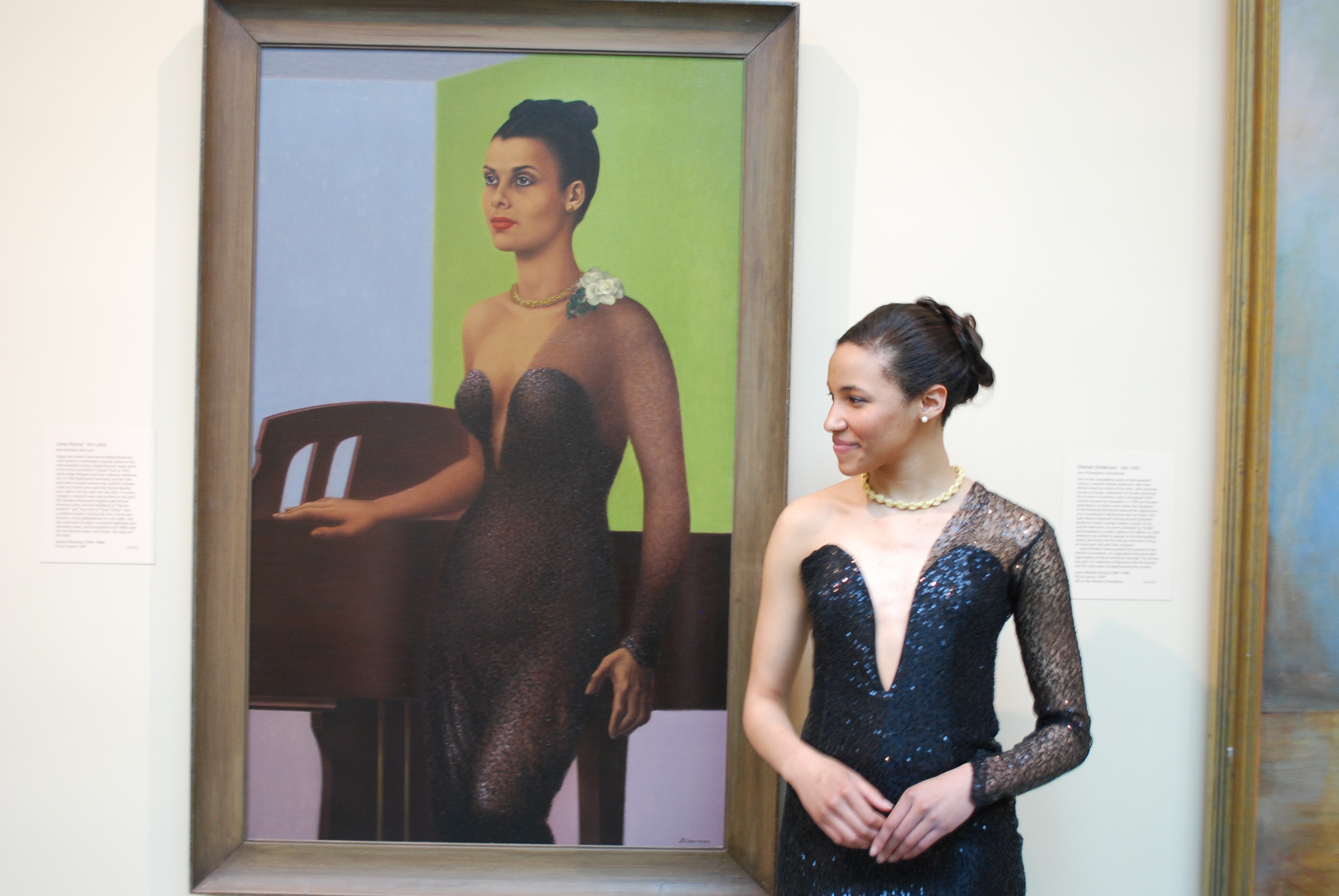 "The Measure of Our Lives" is an annual collaborative effort between The National Portrait Gallery and theater students at the University of Maryland. Over a period of three months, participants work to bring select portraits of American icons (on view in the museum) to life through learning about the history of an individual and preparing a monologue for an interactive performance in the galleries. Read on to hear from two students participating in this year's performance.
Why did you want to take this class and participate in this performance?
Molly Boyle: I knew that my theater education would not be complete without an in-depth experience of becoming a character in every sense of the word. This class is exciting and challenging because we are tasked with becoming a person from history, who actually existed, and then performing in front of and interacting with the public.
Alex Beverage: From an educational perspective, the process of becoming a character is never quite the same, but the commitment level is universal. The physical and mental techniques we are learning can be applied to any character we may play for the rest of our careers.
What did you do in class to prepare?
MB: Our professor, Leslie Felbain, gave us a number of assignments aimed at helping us understand the core elements of our people. To name a few, we had to discover what animal our person would be and then figure out how to embody that animal's energy, and we had to find a song that represents the essence of our person.
AB: Over the summer, we all visited the Portrait Gallery multiple times in search of the person we felt the strongest connection to. From there we researched their lives, reading everything from autobiographies to personal letters and public address, trying to understand both their individual message and their speech patterns. We then wrote monologues in our people's voices. When you know a character that well, letting them take over your body and physically inhabit you is simply a matter of practice.
What has been your greatest challenge and how did you overcome it?
MB: I think for me I struggled the most with getting out of my own way and just letting go of myself. I would often overthink everything and then start pushing my performance into an inauthentic place.
How has this experience changed or affected you as a performer?
MB: I now have the faculties and training to know how to take a character and turn them into a real, living person onstage. Plus, performing and interacting so intimately with an audience at the National Portrait Gallery that can see when you break character is an amazing way to learn how to ride adrenaline and let it inform your performance rather than hinder it.
AB:  This is an interactive museum-theater tour, meaning the audience is free to ask us questions and come and go as they please. They are not required by any means to listen to us. Contrary to stage performance, we do not have a captive audience, so it becomes our job to demand focus without breaking character. We each have approximately five minutes of scripted text, but the rest of the tour involves improvised conversation with anyone feeling so inclined to speak to us – and there is no faking that. This experience then translates to the stage, making us strong performers and well-rounded actors.
Don't miss "The Measure of Our Lives" perfomrances on Saturday, Dec. 2, and Sunday, Dec. 3 at noon and 2 p.m.