Faster than a Speeding Bullet: Thomas Alva Edison Shoots Annie Oakley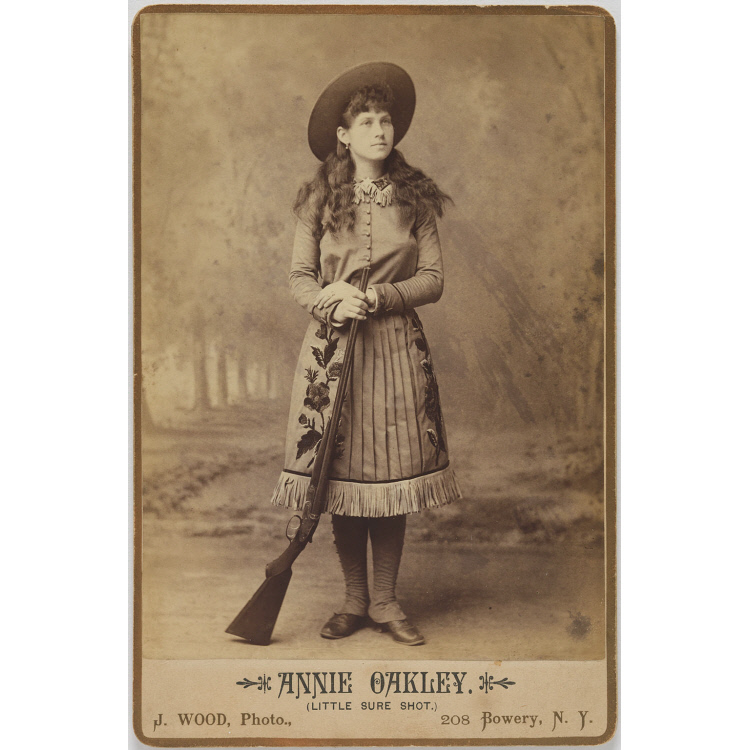 Speed was a defining quality of twentieth-century modernism. The English writer and philosopher Aldous Huxley went so far as to describe it as "the one genuinely modern pleasure." But the pursuit of speed and the pleasure of velocity really began in the nineteenth century, which saw the invention of the gas-engine motorcycle (1885), the four-wheel automobile (1886), and the roller coaster (1898). During the same era, the eagle-eyed, lightning-quick sharpshooter Annie Oakley (1860–1926) achieved stardom as a living legend who shot to thrill. She was speed personified.
Having honed her skills while hunting game as a child, Phoebe Ann Moses gave herself the stage name Annie Oakley around 1882, when she and her husband, Frank Butler, began traveling around the country to give shooting exhibitions. By 1885, when the husband and wife team joined Buffalo Bill's Wild West, it was clear that Oakley was the most talented member of the duo. From then on, she took center stage while Butler served as her trusty assistant.
Although accuracy was crucial, it was Oakley's speed that amazed audiences, and she took care to maximize its effects. She sewed her own costumes, creating designs that allowed for a range of movement but also presented the appearance of buttoned-up feminine propriety. She never walked into the ring, choosing instead to dash in on flat-heeled shoes, waving and blowing kisses as she entered the scene. She progressed through her act quickly, steadily building momentum until the climactic event, in which she rapidly changed guns five times while shooting eleven glass balls out of the air—all in ten seconds flat. After witnessing a performance in July 1894, a reporter for the New-York Tribune marveled at her "aiming so swiftly and accurately and breaking glass balls with such ease and apparent carelessness that you wonder if she uses her eyes at all." He added:
She is wonderfully quick, this little woman, with a finger touch on the trigger which must be finer than the pressure of a hairspring in a watch, for its work is always swift and true.
After completing her act, Oakley raced out of the ring as quickly as she had come in, her frisky movements reminding viewers of "a deer" or "young colt."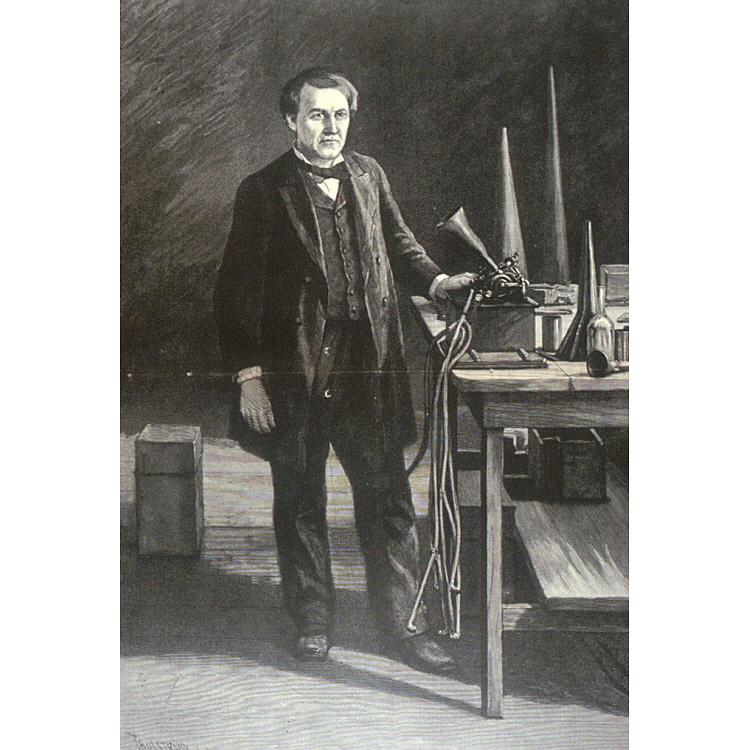 Oakley's speed also attracted the attention of Thomas Alva Edison. His Edison Illuminating Company provided the electric lighting for the Brooklyn premises of the Buffalo Bill Show, and he and Bill Cody had been friends for several years. While experimenting with the kinetoscope, an early motion picture exhibition device developed in his lab, Edison invited members of Cody's troupe to be filmed at his "Black Maria" studio in West Orange, New Jersey. Edison was particularly curious to explore the possibilities of capturing rapid motion, and Annie Oakley provided the perfect subject. 
In 1894 Edison's lab produced a short film of Oakley performing some of her celebrated feats of marksmanship, rapidly firing a rifle at a target and smashing balls tossed into the air. Films of Oakley's sharpshooting were among the earliest to be featured at kinetoscope parlors in New York in 1894. These nickel-in-the-slot peep-show machines soon became a popular form of entertainment in other American cities. As a result, viewers who might never see Oakley perform in person could witness the smoke exploding from her rifle and the glass balls shattering in midair.
As a star performer in a male-dominated field of entertainment, Annie Oakley shattered glass ceilings along with her stage props. She attained international fame in her lifetime and has subsequently inspired numerous films, plays, and television shows. She crystallized the image of the cowgirl and initiated the campaign to allow women to serve in combat. Though a quick shot, she has had a long-lasting effect.