Fiesta at the Portrait Gallery!
This Saturday the National Portrait Gallery invites visitors of all ages to our annual Hispanic Heritage Month festival. This yearly fiesta is part of the museum's month-long celebration of Latinx art, history, and culture in the United States. Our 2018 festival brings things even closer to home with "Our City/Nuestra Ciudad," a D.C.-themed celebration of Latinx groups, leaders, and performers shaking things up our nation's capital.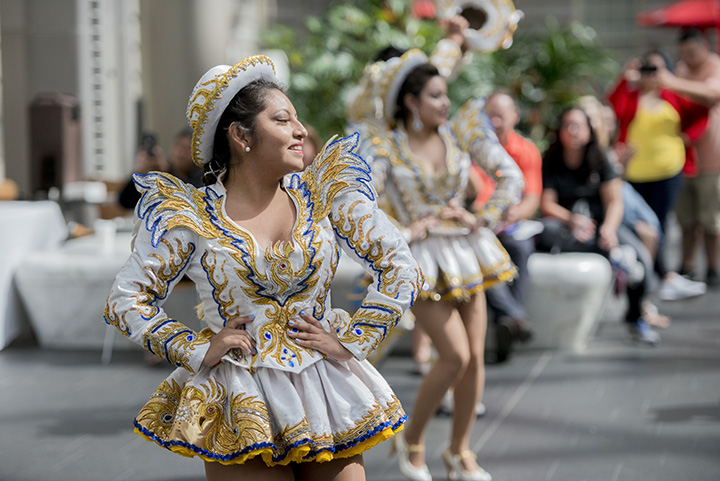 The Kogod Courtyard will be packed from 11:30 a.m. to 3:00 p.m. with art activities, workshops, and live performances from local dancers and musicians. We are teaming up with community organizations such as GALA Hispanic Theatre, Corazón Folklórico dance group, Carlos Rosario Public Charter School, D.C. Public Library, Fairfax County Public Schools Adult Literacy program, Smithsonian Center for Learning and Digital Access, and acclaimed poet Samuel Miranda, to offer something for everyone. Whether you want to create art, learn about D.C. history, meet new people, or you just want to dance, our Kogod Courtyard will be the place for you! We are also pleased to offer two special tours, one in English and one in Spanish, by Taína Caragol, National Portrait Gallery's Curator of Latino Art and History. She will lead visitors through highlights of Latinx portraits in the museum's "Recent Acquisitions" exhibition.
We hope to see you at the Portrait Gallery this Saturday! The fiesta starts when the museum opens at 11:30 a.m., and we have a packed schedule of events and activities to enjoy. We'll be dancing, singing, drawing, coloring, writing, looking, and learning in honor of Hispanic heritage in Washington, D.C.