George Gershwin and Isamu Noguchi in 1929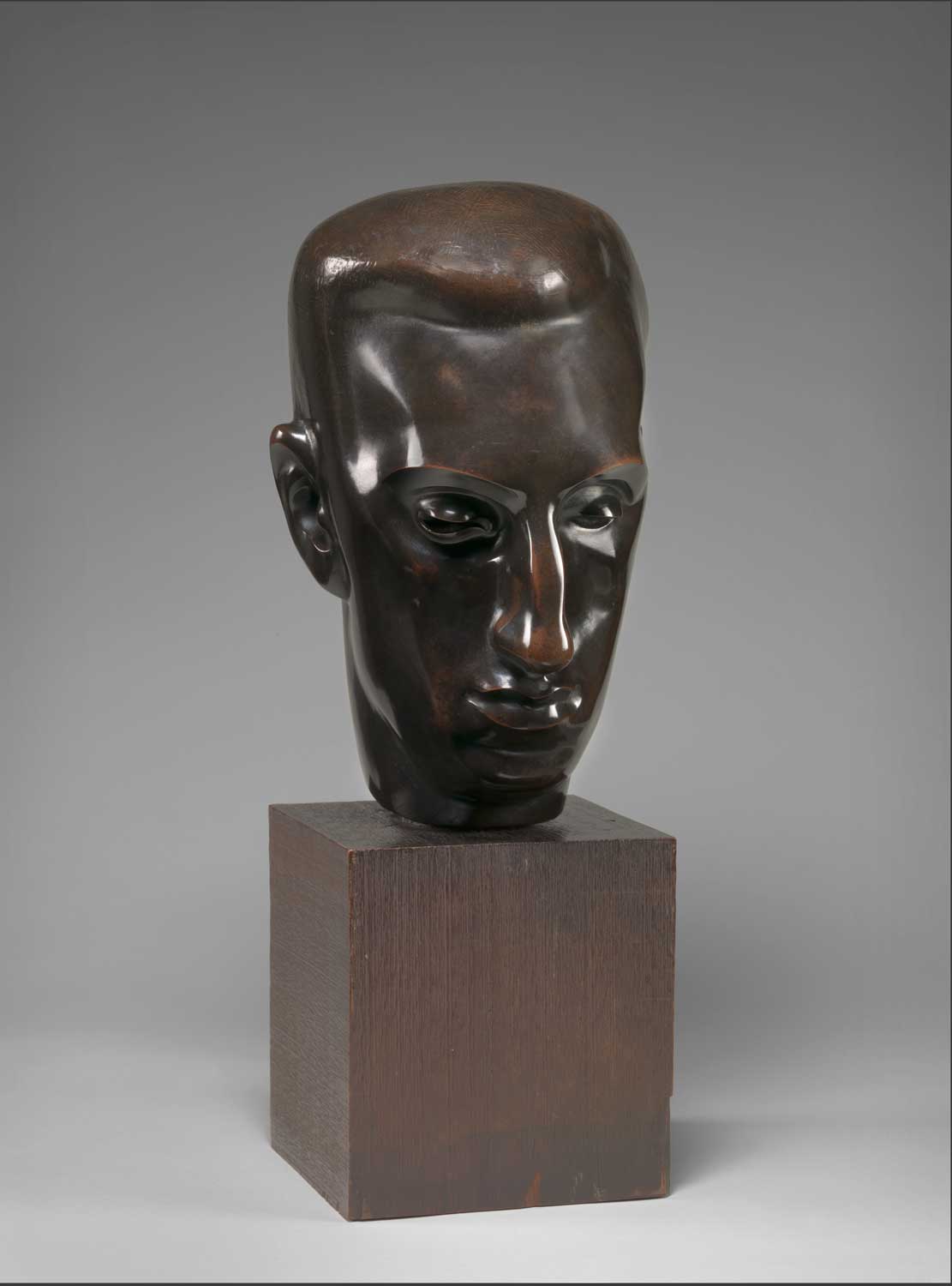 This blogpost originally appeared April 30, 2018
We know Isamu Noguchi for his designs for lamps, or for his stylized and abstracted sculptures, but we don't necessarily think of him as an artist who made sculpted portraits.  But for a period ranging from the late 1920s until he stopped making portraits around 1950, he created more than one hundred likenesses.  In 1989, art historian Nancy Grove curated for the National Portrait Gallery a beautiful exhibition of many of these portraits in a variety of materials, and published an invaluable catalogue of the work. 
Noguchi made many of these portraits after returning to New York from a stay in Paris at the end of 1928.  There, in order to make money, he began to create portraits.  Often his subjects were friends and acquaintances in the world of art and culture, including Martha Graham, Buckminster Fuller, Berenice Abbott, Lincoln Kirstein and George Gershwin.  All of these subjects sat for Noguchi in 1929.  All of the portraits were also included in Nancy Grove's 1989 exhibition.  And now, we are honored to have the bronze bust of George Gershwin on loan again to the museum in honor of our fiftieth anniversary.
George Gershwin had premiered An American in Paris in 1928, shortly after Noguchi returned to New York. Gershwin, one of the great composers of the twentieth century, was already famous for his stage musicals, most notably Lady Be Good (1924), created with his brother Ira Gershwin. His style evolved from hits like "Swanee" to sophisticated ballads such as "Someone to Watch Over Me" and "The Man I Love." Gershwin experimented with placing jazz in a symphonic form with Rhapsody in Blue, which opened in 1924 to mixed reviews but has been thrilling audiences ever since. He would go on to create more orchestral works that made use of jazz idioms, and to compose the opera Porgy and Bess (1935).
Early in 1929, George and Ira moved into adjoining penthouses on Riverside Drive and George began to paint and collect art.  The National Portrait Gallery owns two of his paintings--a self-portrait and a portrait of DuBose Heyward.  He met Noguchi through Kay Halle, a glamorous, wealthy and talented woman whose apartment was a gathering place for those prominent in the arts and politics.  Halle sold Gershwin a sculpture by Noguchi, and soon he sat for his portrait.  Cast in dark bronze, it captures the essentials of likeness, but also has a deeply contemplative, brooding quality. The sculpture was clearly a favorite of the artist, who included it in all three of the exhibitions of his portraits in 1930, at the Marie Sterner Gallery in New York, at the Harvard Society for Contemporary Art in Cambridge, Massachusetts, and the Arts Club of Chicago.  Noguchi traveled to Cambridge and to Chicago with his good friend, Buckminster Fuller.  His portraits began to receive important critical attention.  The well-known gallery owner Julien Levy, who also sat for Noguchi, wrote about them in 1933, praising his ability to merge "a precise knowledge of abstraction with a lively realism."  Levy also noted that Noguchi "was discovering a means of applying the formal elements of sculpture to enhance the psychological implications of a portrait."
Noguchi remained a friend to Gershwin, as well, attending dinner parties at his home with Halle and Fuller. Their last meeting seems to have been at a party given in Gershwin's honor in Mexico City in 1936.  By July of 1937, Gershwin had died of a brain tumor, cutting short his remarkable career. Noguchi continued to create sculpture and other works of art until his death many years later, in 1988.