The Ghirardelli Portraits: A Valentine Story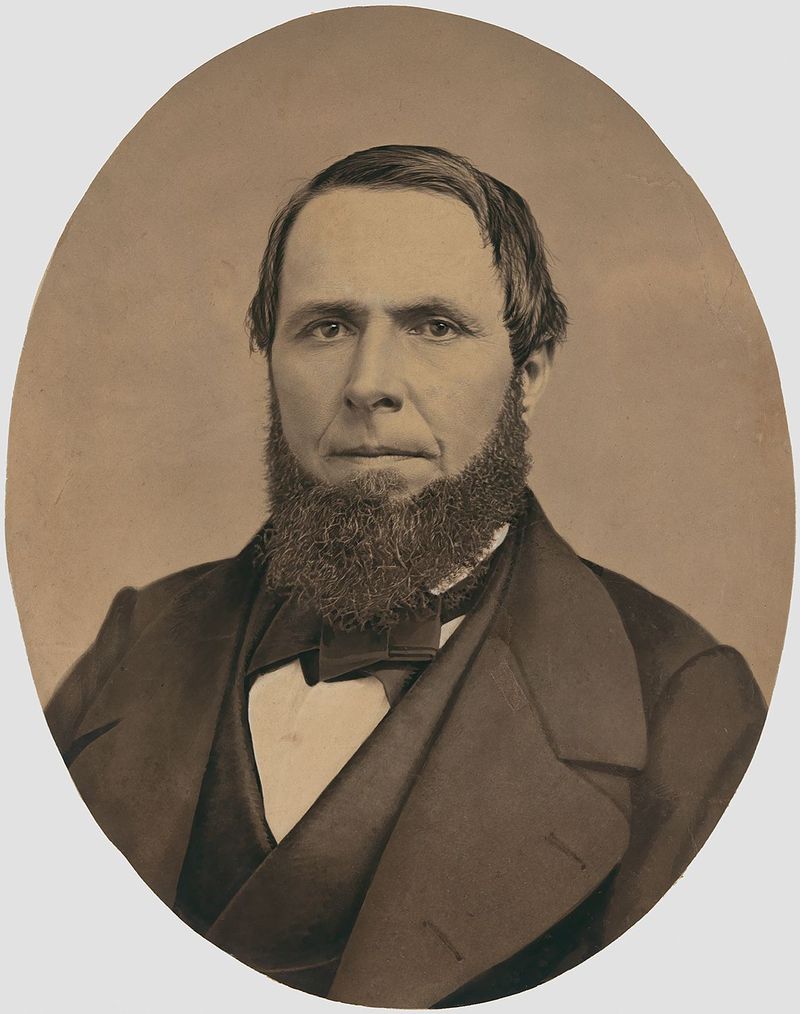 This blogpost originally appeared February 11, 2015
Many of us will buy chocolates for a special someone on Valentine's Day, but few of us will stop to reflect on how this delicious confection was made and marketed by an ambitious immigrant to America's West Coast. The National Portrait Gallery remedies this omission by exhibiting two impressive nineteenth-century portraits. The sitters are Domingo Ghirardelli, the man who founded the now-famous Ghirardelli Chocolate Company in San Francisco in 1852, and his wife Carmen. The works were donated by Sidney Lawrence, a great-great grandson of Ghirardelli, whose colorful family history parallels that of our nation, from the Gold Rush to the growth of industrial America.
Domingo (1817–1894) was born in Rapallo, Italy (near Genoa). As a young boy, he apprenticed to a confectioner. By the 1830s, however, Italy was in the first violent throes of unification, and he ventured to South America, establishing a confectionary store in Peru. The discovery of gold at Sutter's Mill in 1849 inspired him to move again—to California—where he realized that business, not prospecting, was in his blood. After successfully selling provisions to miners, he set up a general store in Stockton and another in San Francisco. Sadly, both were destroyed by fire but a year later Domingo rebounded. In 1852 he opened the shop that later became the Ghirardelli Chocolate Company.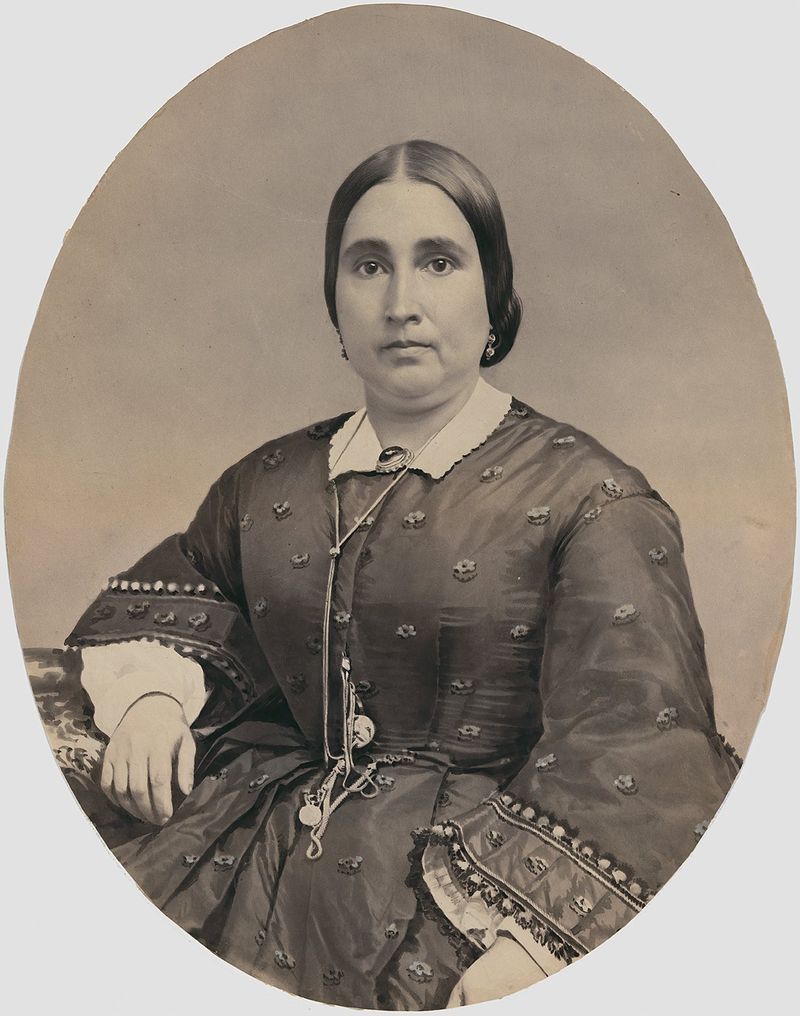 Carmen Alvarado Martin (1829–1887) was a young Peruvian widow with one daughter when she met Domingo. They married in 1847 and had two more children. After years of waiting for Domingo to establish himself in California, the family joined him in San Francisco in 1853. They lived above the confectionary. As the Ghirardelli Company grew, so did the Ghirardellis. By 1859 they had eight children and a grand house in Oakland. Around this time, a photographic studio produced impressive large-format, or "imperial," portraits of the couple, enhanced with ink, which imbued a rich painterly quality. In those days only prosperous patrons would invest in such handcrafted works, and the images were most likely hung in a parlor or place of prominence, where visitors could admire them.
Now the well-dressed and heavily bearded Domingo gazes at us from a wall of the Portrait Gallery. Carmen, displayed beside him, appears as a kind and proper Victorian woman—tightly corseted in her floral and trimmed dress, with an intricate chain dangling from her neck and hooked onto her skirts. On closer inspection, the chain appears to support practical items. This may be a chatelaine—the equivalent of a Swiss Army knife, Leatherman, or smartphone for Victorian women. A fashionable accessory, it was more practical than a purse because all one's needs were—literally—at one's fingertips. A seamstress might have a thimble and scissors on her chatelaine; the lady of the house might have keys or spectacles—or, like Carmen, a watch.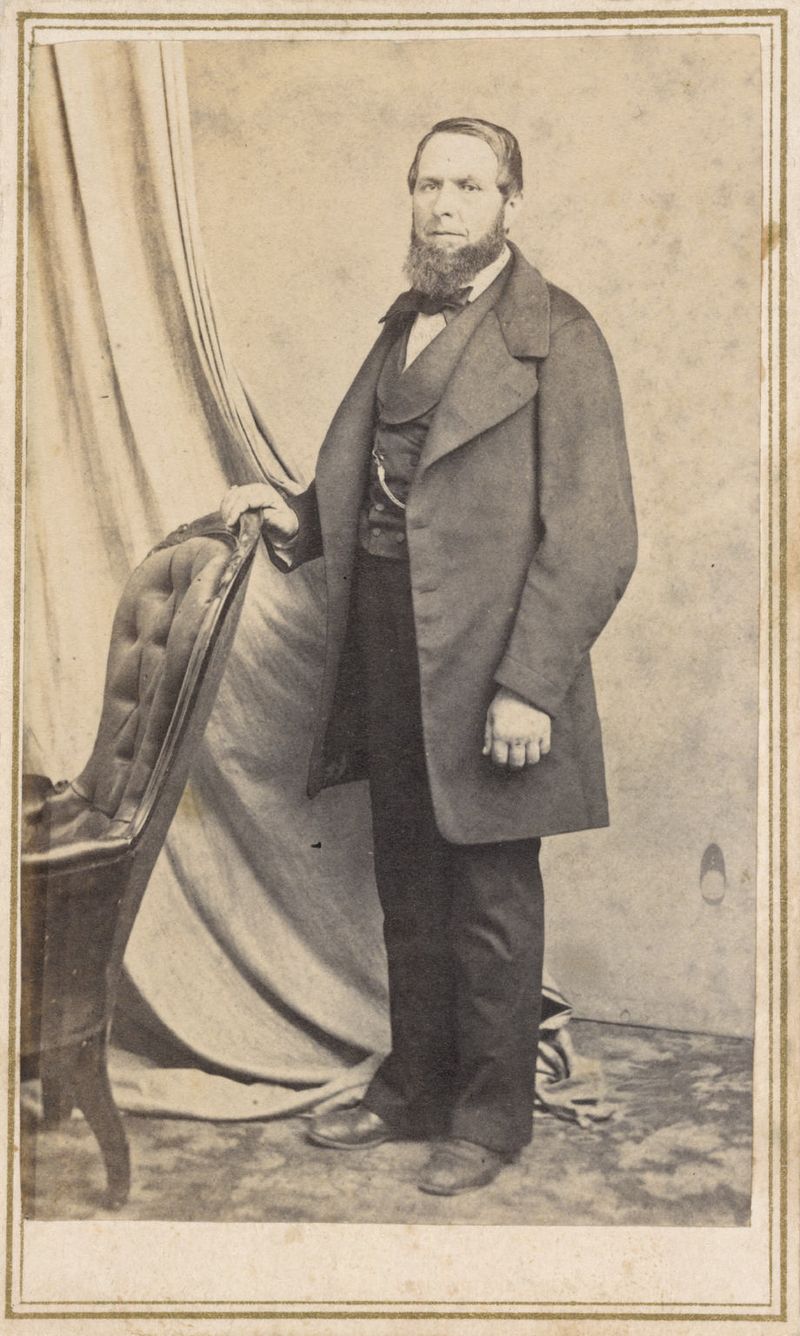 By the 1860s the Ghirardelli Chocolate Company imported thousands of pounds of cocoa beans each year. The company made an important discovery around 1865: by hanging a bag of chocolate in a warm room and allowing the cocoa butter to drip out, the residue could be pressed into ground chocolate. That technique, called the Broma process, is now used in the manufacture of chocolate worldwide.
The Ghirardelli family continued to run the business long after Domingo's retirement in 1892. Before it was sold to new owners in 1963, Sidney Lawrence's maternal grandfather was in charge and Sidney's father was a salesman. Lindt and Sprungli Chocolate of Switzerland bought the company in 1998, but Ghirardelli products are still made in California and retain the quality and popularity they had in Domingo's day. You might share one of their chocolate bars with a friend or loved one on Valentine's Day and then bring them to the Portrait Gallery to meet the couple behind the confection.
- Amy Pastan, for the National Portrait Gallery
Cited
Hunter Oatman-Stanford, "The Killer Mobile Device for Victorian Women," Collectors Weekly, online May 23, 2013, accessed February 2, 2015.
Robert Taft, Photography and the American Scene: A Social History, 1839–1889 (1938; reprint, New York: Dover, 1964), 130.