Ghosts of Penn Quarter: Civil War Era Hauntings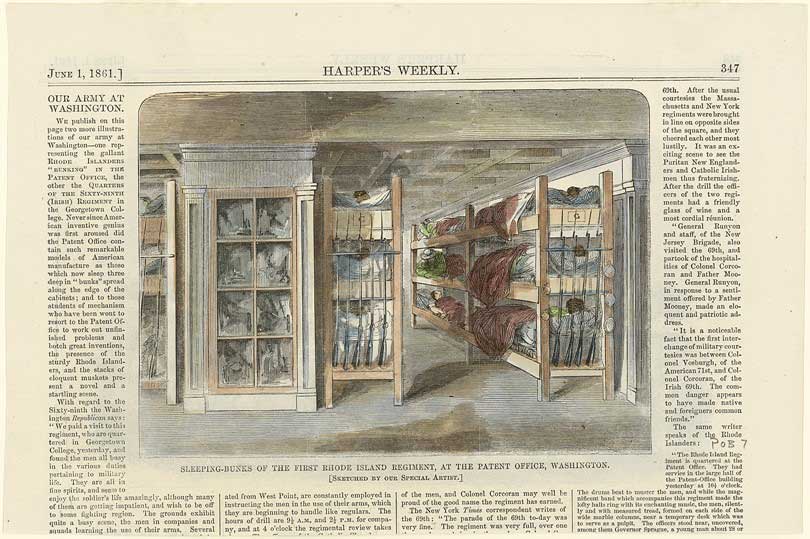 While Washington, D.C.'s Penn Quarter neighborhood is now equipped with an arena, high rises, and a world-class art collection, its history alludes to a different experience. The area was considerably active during the Civil War. In fact, the Donald W. Reynolds Center—home to the National Portrait Gallery and Smithsonian American Art Museum—is one of the oldest public buildings in the city, and during the Civil War, the site was used as a hospital for wounded soldiers. Construction begun in 1836, and the building became home to the U.S. Patent Office upon its completion in 1864. In honor of Halloween, here are some creepy stories recounting Penn Quarter in the Civil War era as illustrated by our collection.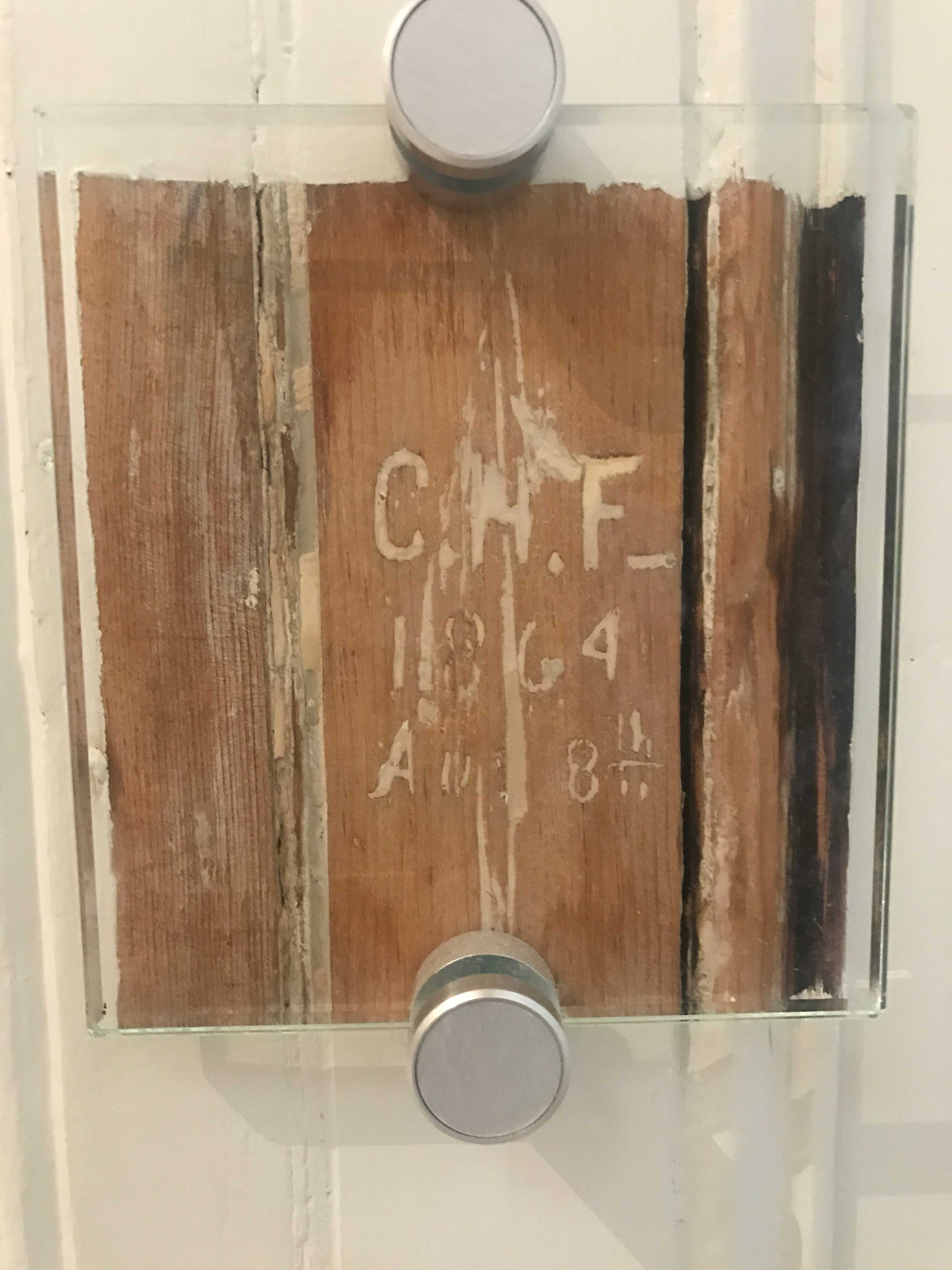 On the third floor of the Donald W. Reynolds Center, you can find carved into the wall "C.H.F—1864 Aug 8th" (pictured above). The gallery in which it exists—a part of the Smithsonian American Art Museum—is the only space where the original architecture is preserved, and at the time that the initials were carved, the room housed hundreds of patent models. The Civil War would last another 16 months after their carving and these initials could have belonged to a volunteer, soldier, or patent office worker. The mystery remains: who was C.H.F.?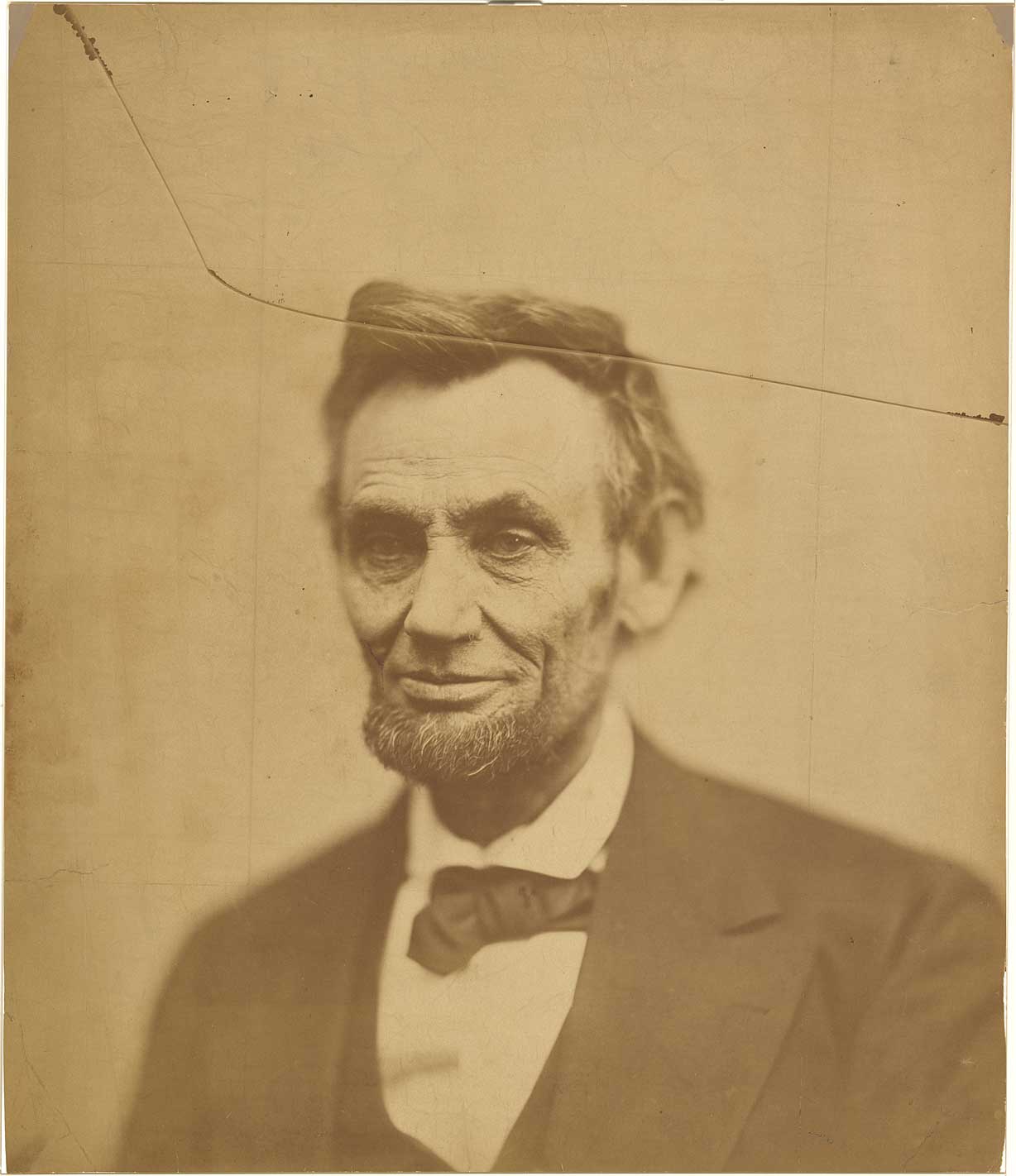 Just blocks away from the Donald W. Reynolds Center, President Abraham Lincoln was assassinated at Ford's Theatre on April 14, 1865. The one-of-a-kind cracked plate portrait of Lincoln by Alexander Gardner—created on February 5, 1865, two months before Lincoln's death—is the last formal portrait taken of him. Tthe crack running across his head is often thought to have hauntingly predicted Lincoln's assassination. Lincoln's ghost is rumored to wander the White House as recounted by the likes of first ladies Grace Coolidge and Eleanor Roosevelt.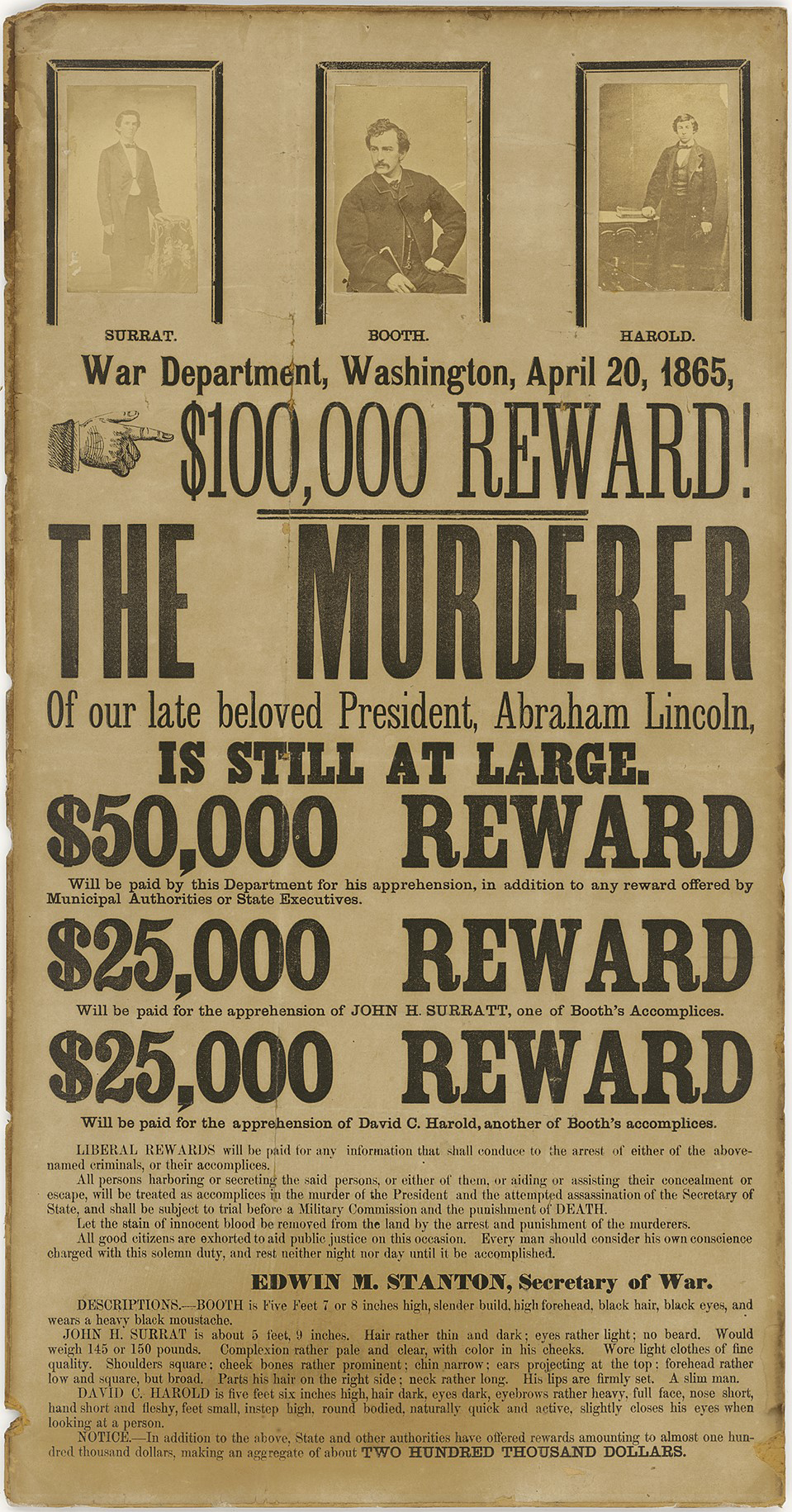 Around the corner on H Street, at a location now commonly referred to as Wok and Roll, stands the house of Mary Surratt, a conspirator in Lincoln's assassination. It was there that she and her son, John Surratt, hosted acquaintances, including John Wilkes Booth, who together plotted to kidnap Lincoln. After a failed attempt at kidnapping, the group set out to kill the president. Mary Surratt and three others were hanged at the Old Penitentiary at Fort McNair on July 7, 1865. She was the first woman executed by the U.S. federal government, and it is said that she still haunts her old home on H Street, while there have also been sightings of a woman in black—presumed to be Surratt—at Fort McNair.