"Glass Heart (Bells for Sylvia Plath)" Activates One Life: Sylvia Plath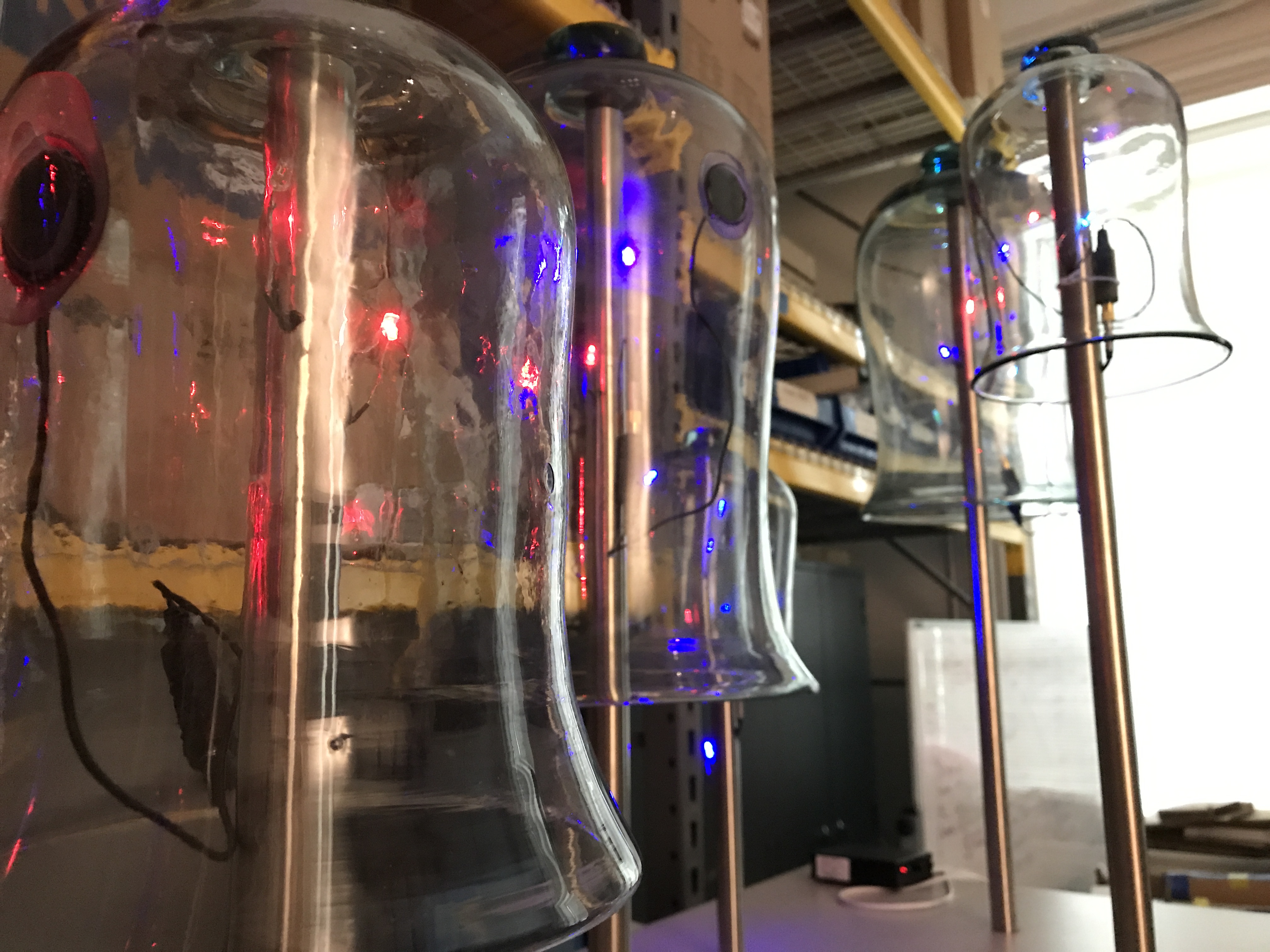 One of the most iconic American writers of the twentieth century, Sylvia Plath (1932–63) continues to inspire people working in creative fields. Her legacy has not only influenced other poets but has also sparked the imaginations of musicians, dancers, actors, and visual artists.
As co-curator of the National Portrait Gallery's One Life: Sylvia Plath exhibition, I worked closely with Karen Kukil, a Plath scholar and Smith College's Mortimer Rare Book Room associate curator, to bring together a selection of Plath's artworks, photographs, letters, journals, and manuscripts. This is the first time that a national museum has presented such a body of work, and we hope to shed new light on Plath's visual imagination, her efforts at self-fashioning, and the ways in which her artistic contributions are continuously reimagined and preserved.
Jenny Olivia Johnson, a composer and an associate professor of music at Wellesley College, created Glass Heart (Bells for Sylvia Plath) as a tribute to Plath's life and work, and it is included in One Life as an example of Plath's ongoing artistic relevance and creative inspiration. I first came across the piece at the Davis Museum at Wellesley College in 2013 while I was on a research trip for this exhibition. I was struck by what I heard—a slow and expansive sound that filled or, rather, haunted the gallery. The sound, in combination with the work's sculptural component—flickering firefly-like blue and red lights inside glass bell jars—was unlike anything I had ever experienced before in a museum. And, I was intrigued by the installation's participatory component: the museum's visitors were invited to activate the piece through tapping on the glass jars. As an interactive work, Glass Heart offers an aural, visual, and physical encounter that connects the viewer to Plath's ongoing legacy in a meaningful way. From an aesthetic perspective, I view Glass Heart as an important contemporary element of the One Life exhibition in that it serves as a unifying force for the selected objects while creating a contemplative atmosphere in the gallery.
The title of the artwork comes from Plath's poem "I Thought I Could Not Be Hurt," specifically the following lines:  
How frail the human heart must be -
a mirrored pool of thought. So deep
and tremulous an instrument
of glass that it can either sing,
or weep.
In describing her reaction to these words, Johnson writes:
I was so struck by the images these words provoked for me: hearts made out of glass, fragile enclosures of memories, that could either sing or weep. I decided I wanted to build a set of glass hearts that, when touched, would sing (a form of crying, perhaps). And then it suddenly occurred to me that bell jars are made of glass, which provided a further resonance with Plath's work. I immediately went out and bought all the bell jars I could find, experimenting with their sounds and shapes, and was thrilled to discover that the curve of the jars also brought to mind the shape of a human torso.  
I then decided to incorporate red and blue lighting inside the jars, which could flicker in response to the music and [which] abstractly represent the veins and arteries of a delicate human heart, enclosed in fragile glass.
Each touch by a visitor interacting with Glass Heart determines what is seen and heard, creating endless combinations. As Johnson explains:
My composition includes a processed version of Plath's voice reading her poem "Ariel" (1962). Also, the words that are sung in my piece are quotes from her poems "I Thought I Could Not Be Hurt" ("how frail the human heart must be") and "Poppies in July" ("liquors seep to me in this glass capsule"), as well as a fragmented quote from Ted Hughes's "Last Letter" ("what happened that night, inside your hours, is as unknown as if it never happened").
The musicians who recorded the composition and whose contributions can be heard in the installation are soprano P. Lucy McVeigh (Wellesley '11), cellist David Russell, and pianists Eliko Akahori and Jenny Tang.
Glass Heart subtly references three cities where Plath experienced important life events: Boston, New York, and, most notably, Wellesley—places that have also been significant in Johnson's life. Originally commissioned for the Davis Museum at Wellesley College, where I first saw it, Glass Heart resonated deeply with the school's students and faculty, as well as with the local community. Wellesley is where Sylvia Plath grew up, and aspects of her life are embedded in objects and places there. For example, one resident of Wellesley recently donated Plath's childhood piano to the College, and it currently resides in Johnson's Wellesley College office. It is an object that she considers "a magical talisman." With this idea in mind, I see something of that talismanic magic conveyed in the Portrait Gallery's installation of Johnson's Glass Heart, which through touch, light, and sound connects the exhibition visitor with objects, artwork, and manuscripts belonging to a poet and novelist whose voice refuses to fade. In an exhibition that presents Plath as a visual artist as much as a poet, Glass Heart reveals Plath as muse and pays tribute to the spark of inspiration that she continues to ignite in contemporary culture.