How 10 Famous Couples First Met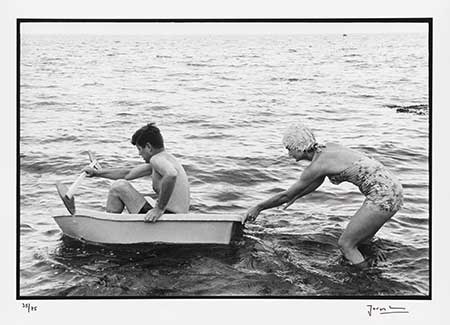 John F. Kennedy and Jacqueline Bouvier
At a small Georgetown dinner party in May 1952, Jacqueline Bouvier, a twenty-three-year-old newspaper photographer, chatted between bites of chicken casserole and canned peas with John Kennedy, an ambitious thirty-five-year-old Massachusetts congressman. He later recalled, "I leaned across the table for the asparagus and asked her for a date." Small wonder that he struck her as "charming, handsome but a hopeless flirt." Despite obstacles that included her brief engagement to another man and his successful run for the U.S. Senate, the two managed to squeeze in occasional dates until June 1953, when Kennedy proposed. They were married three months later. The couple's dazzling combined wattage enabled a rapid political ascent, culminating in Kennedy's election to the presidency in 1961.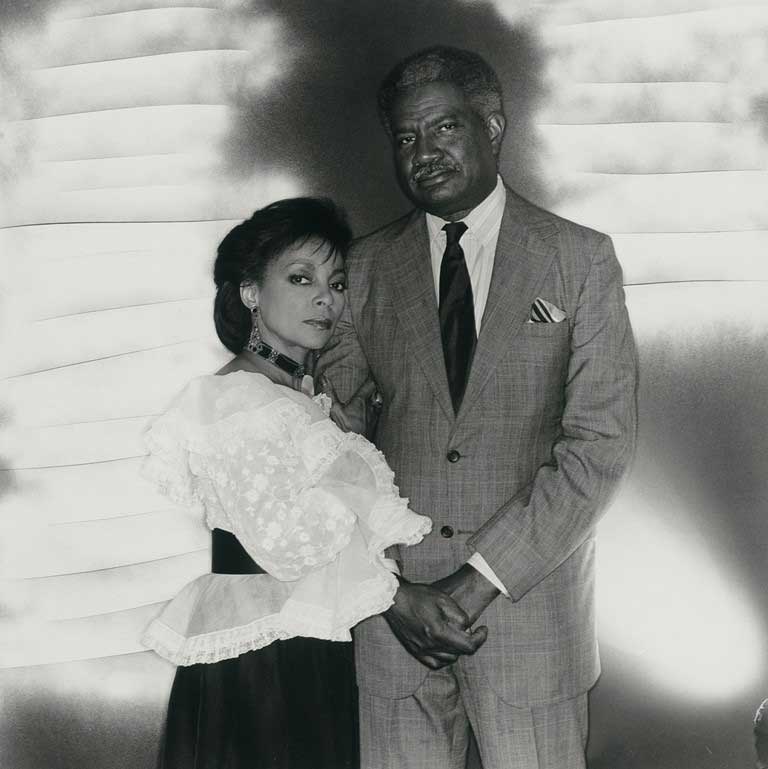 Ossie David and Ruby Dee
During rehearsals for the American Negro Theater's production of the play Jeb in 1945, Ruby Dee traded jokes with a fellow understudy about the "country bumpkin" appearance of lanky leading actor Ossie Davis. It came as a shock, therefore, when she glanced at Davis onstage a few days later and "felt something like a bolt of lightning flash between us." Shortly after, Dee was called out of the wings to play the female lead and the romantic attraction became mutual.  During their fifty-seven-year marriage, Dee and Davis frequently performed together on the stage and screen, and they also assumed prominent roles as activists in the struggle for civil rights.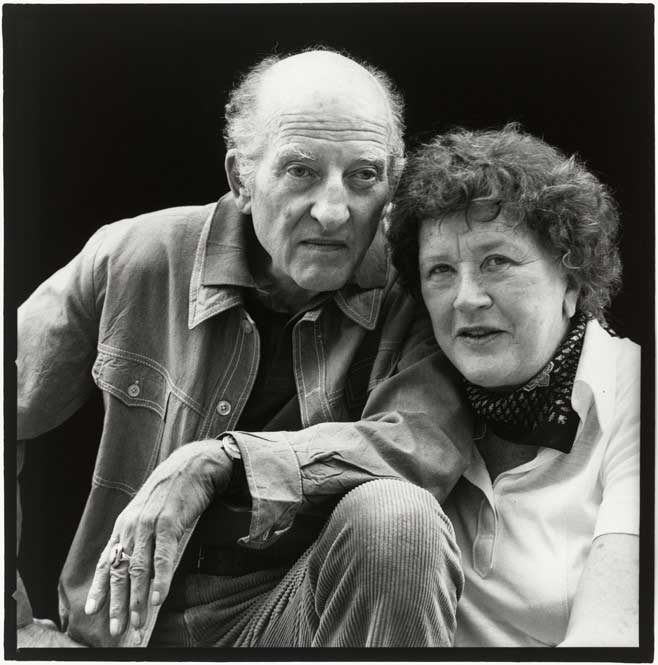 Julia and Paul Child
For two American intelligence officers stationed in China during World War II, it took time for a tepid professional relationship to simmer into romance. Paul Child was a worldly, forty-year-old bachelor with a black belt in judo and a sophisticated knowledge of art, literature, and cuisine when he met Julia McWilliams, ten years younger and far less polished, but hungry for adventure and refreshingly unpretentious. A shared love of travel and exotic cuisine brought them closer, and they wed in September 1946. Two years later, the couple moved to Paris, where Julia Child developed the expertise in French cooking that brought her fame and added to the pleasures of their forty-seven-year marriage.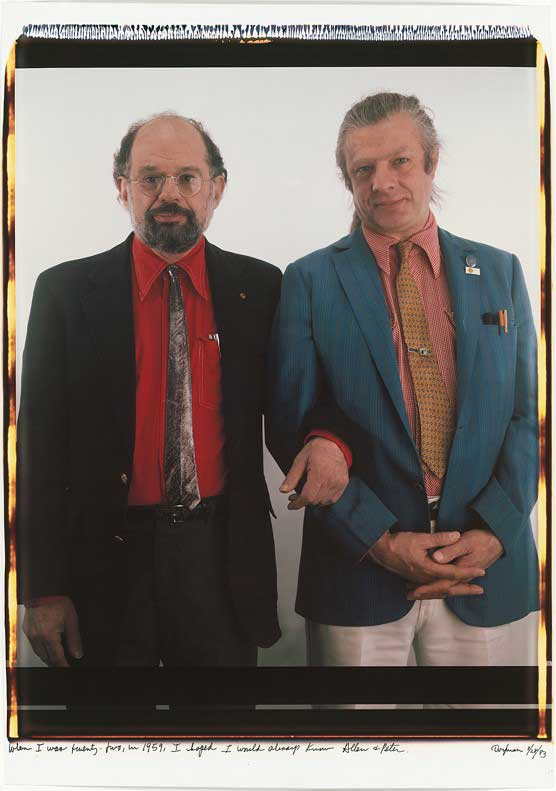 Allen Ginsberg and Peter Orlovsky
In a San Francisco artist's studio in December 1954, the fledgling Beat poet Allen Ginsberg fell in love with a portrait of Peter Orlovsky just moments before the man himself walked into the room. Two months later, the two exchanged commitment vows in a private ceremony at Foster's cafeteria during which, in Ginsberg's words, "a kind of celestial fire . . . crept over us and blazed up and illuminated the entire cafeteria and made it an eternal place." Their union endured until 1997, when Ginsberg passed away in Orlovsky's arms.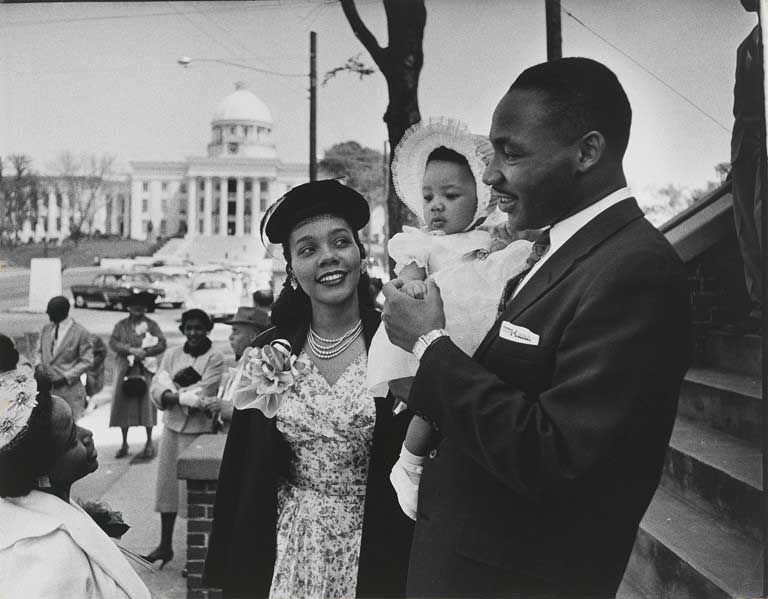 Martin Luther King, Jr. and Coretta Scott
"It was in Boston that I met and fell in love with the attractive singer Coretta Scott, whose gentle manner and air of repose did not disguise her lively spirit," Martin Luther King Jr. wrote in his autobiography. The two had their first conversation over the phone in January 1952, at the end of which King said, "I'm on my knees. I'd like to meet you and talk some more." The next day they met for lunch and spoke at length about racial and economic injustice and peace. "After an hour, my mind was made up. I said, 'So you can do something else besides sing? You've got a good mind also. You have everything I ever wanted in a woman. We ought to get married someday.'" They did just that in June 1953. After her husband's assassination on April 4, 1968, Coretta Scott King devoted herself to preserving his legacy as a pioneering leader in the civil rights movement.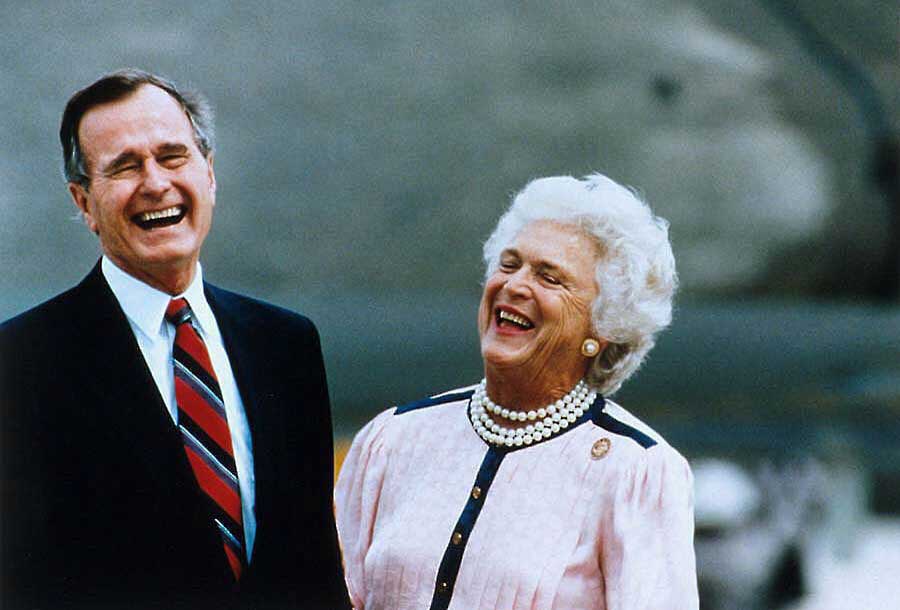 George H.W. Bush and Barbara Pierce
Sixteen-year-old Barbara Pierce was decked out in a festive red and green dress when she caught the eye of seventeen-year-old George Herbert Walker Bush at a 1941 Christmas dance in Greenwich, Connecticut. He didn't know how to waltz, so they talked instead, and that conversation has continued for more than seven decades. After tying the knot in 1945 while George was on leave from World War II naval service, the Bushes persevered through twenty-nine moves and four years in the White House. Their seventy-two-year marriage is the longest in presidential history.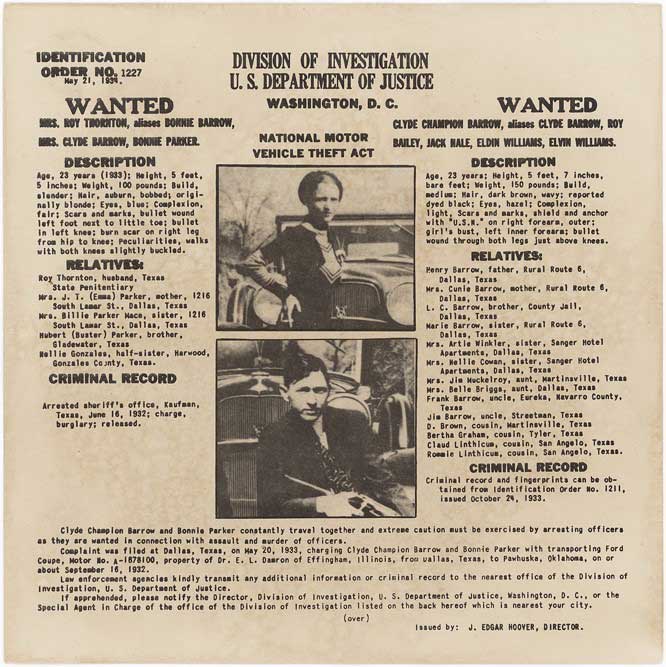 Bonnie and Clyde
After the Dallas café where she had been waitressing went bust, lonely Bonnie Parker found herself at loose ends in January 1930 and decided to help out her sister-in-law, who had recently broken her arm. While in the kitchen making hot chocolate, Bonnie was introduced to Clyde Barrow, a petty criminal with whom she was instantly smitten. The pair became notorious partners in crime as well as love, embarking on a reckless spree of theft and murder that ended in their deaths in a bullet-ridden car. Bonnie's mother later recalled, "It all came about so simply, as such momentous and life-changing things often do. Clyde dropped by this girl's house. Bonnie was there, and they met. That was the beginning."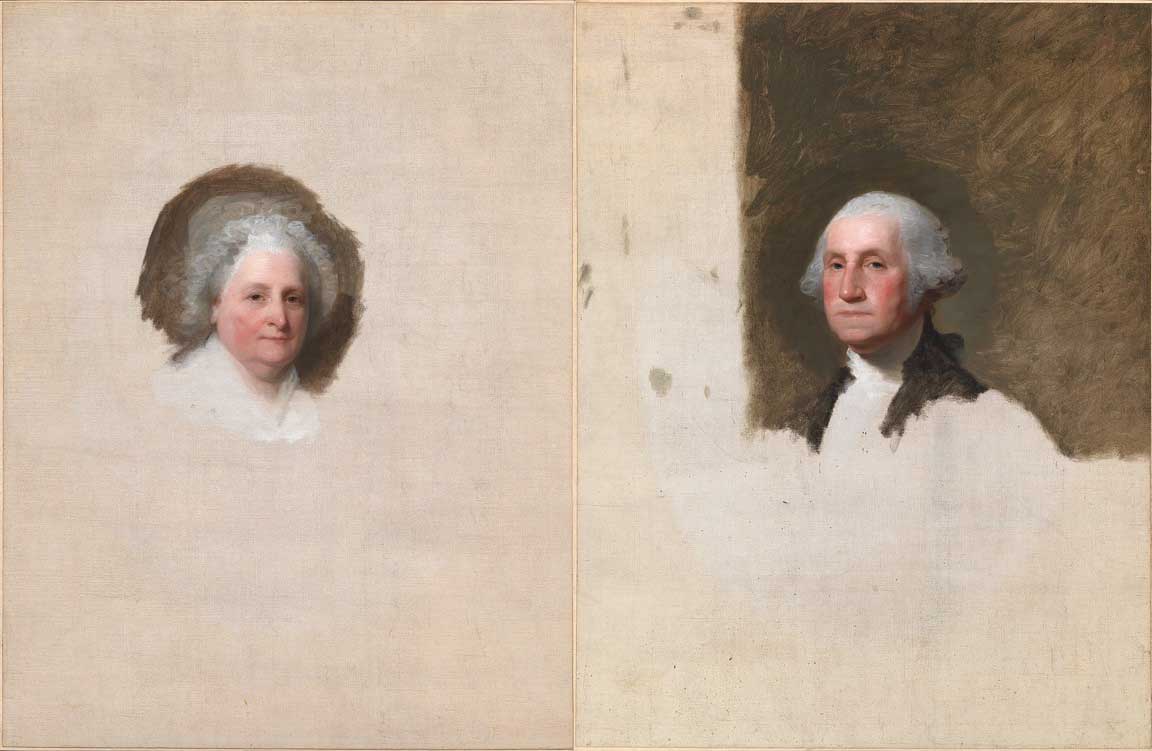 George Washington and Martha Custis 
George Washington pursued his courtship of the wealthy, recently widowed Martha Custis with the efficiency of a military campaign. The two first met at her home near Williamsburg in March 1758 while Washington, then a colonel in the Virginia Regiment, was briefly on leave from the French and Indian Wars. Although he stood more than six feet, two inches tall and she was a mere five feet, the two twenty-seven-year olds evidently saw eye to eye. After just one more visit nine days later, they began planning their January wedding. Their marriage withstood tumultuous personal and national events and was by all accounts remarkably successful. One eyewitness observed, "Mrs. Washington is excessive fond of the General and he of her. They are happy in each other."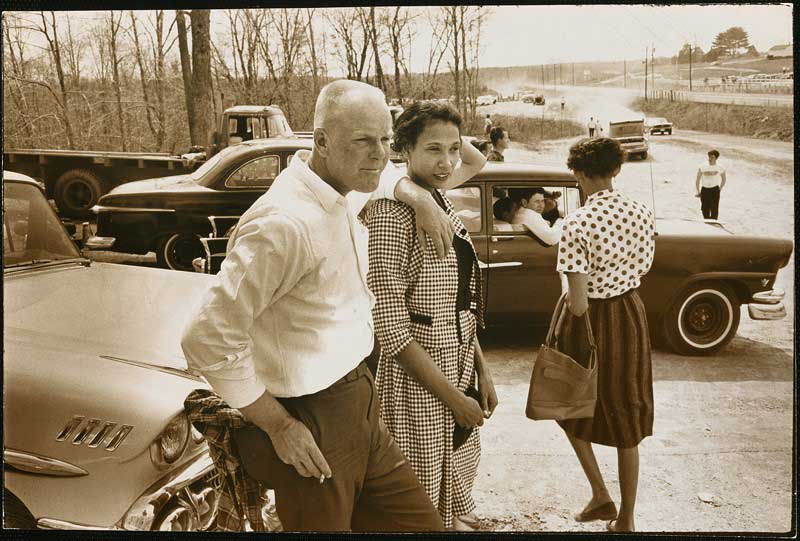 Richard Loving and Mildred Jeter
Laws enforcing racial segregation might have kept Richard Loving and Mildred Jeter apart, had music and a color-blind attitude not brought them together. Richard was a seventeen-year-old fan of the "hillybilly" music that Mildred's brothers played when he first met the skinny eleven-year-old girl. Their friendship developed into an intermittent romance, and then into something more serious. In 1958, when Mildred was eigteen and pregnant, they decided to get married. Because Virginia law prohibited interracial marriage, the Lovings were forced to live in another state. Homesickness compelled Mildred to seek help from the ACLU. The case filed on their behalf triumphed in a unanimous Supreme Court decision in 1967, but the Lovings' marriage was cut short by Richard's death in a traffic accident in 1975.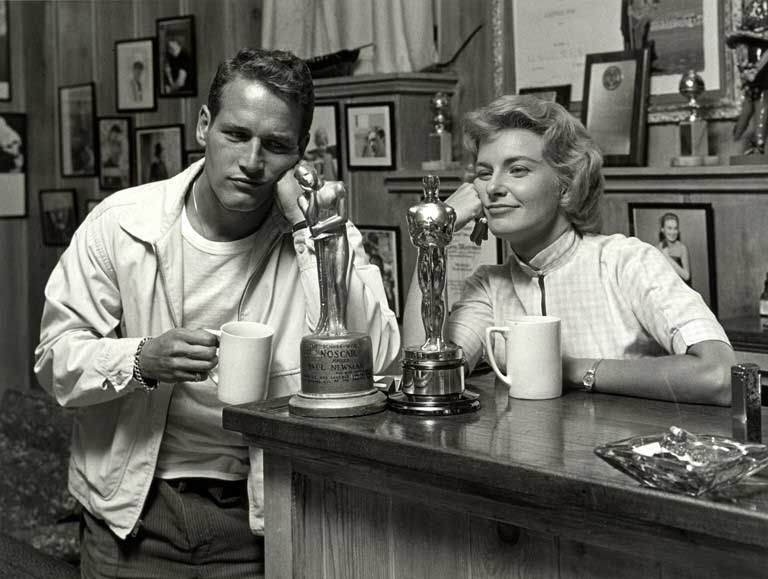 Paul Newman and Joanne Woodward
Actors Paul Newman and Joanne Woodward first met in 1953 while working on the Broadway play Picnic. Four years later, while performing opposite each other in the film The Long, Hot Summer, their onscreen chemistry caught fire off-screen as well, leading to Newman's divorce from his first wife and marriage to Woodward soon after. Fiercely protective of their privacy, the couple established their home in Connecticut, rather than Hollywood, continuing to turn out award-winning stage and screen performances while raising three children. They were married fifty years, until Newman's death in 2008.