Ivory at the National Portrait Gallery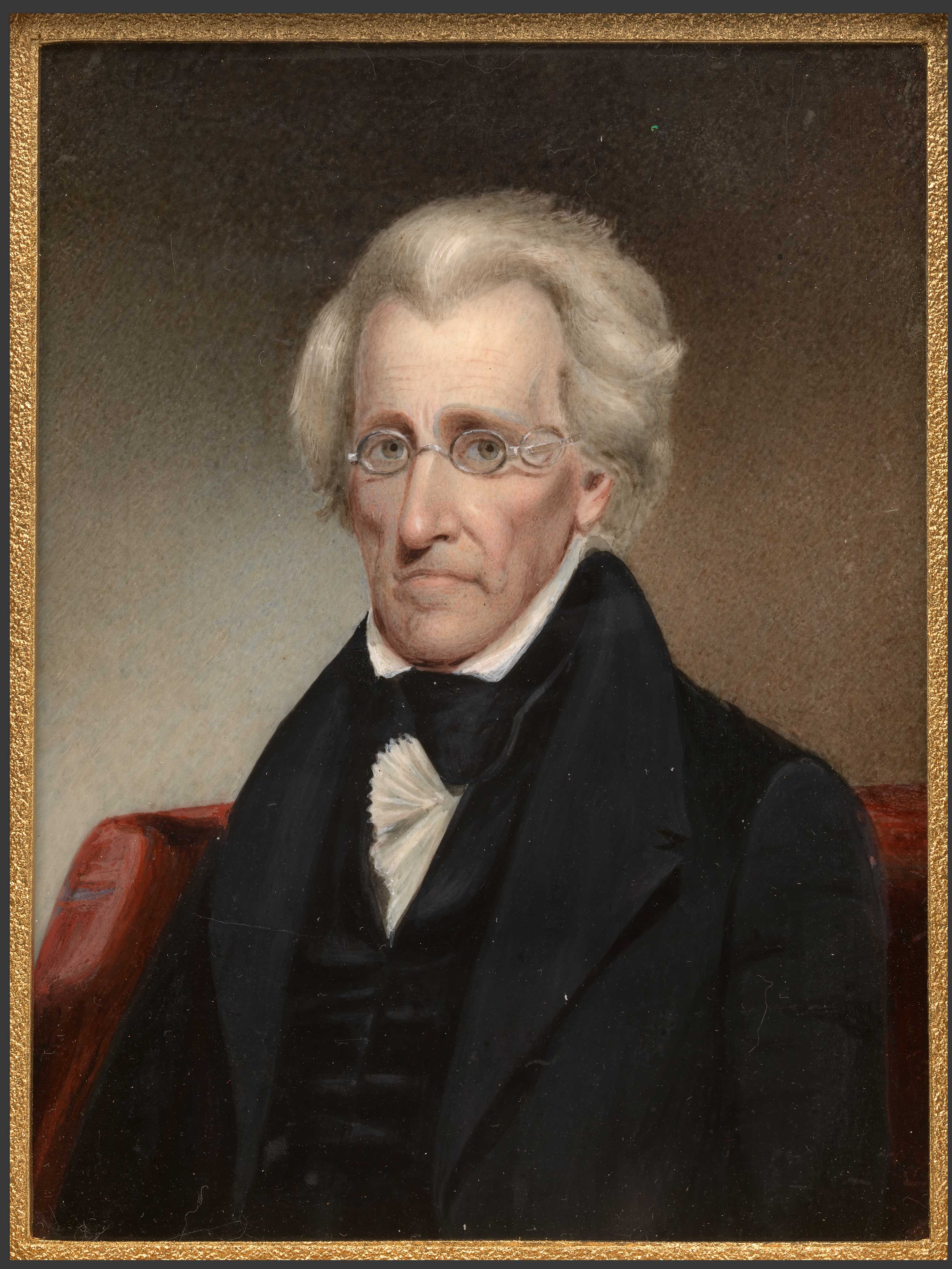 This blogpost originally appeared November 9, 2017.
The America's Presidents Gallery, which reopened to the public on September 22, 2017, presents a large number of grand portraits of the former leaders of our country, but the exhibition also includes two exceptional miniature portraits: one of Andrew Jackson in the "Democracy and Expansion" section and one of Abraham Lincoln in the "Crisis of the Union" section. Both portraits measure approximately six inches high and feature stunning watercolors and precise, delicate brushwork that bring life to their subjects' faces. An important element of these portrait miniatures, and something that helps give them such vibrancy, is their support: ivory.
Throughout history and across the world, humans have carved ivory for artistic and functional purposes. Ivory carvings have been found in the Dordogne caves in France, alongside pre-historic cave paintings, and both Solomon and Suleiman were said to have sat on ivory thrones. Portrait miniatures have been popular since the early sixteenth century as intimate mementos that could be carried or worn by individuals. Early portrait miniatures were painted on vellum, deriving their style from illuminated manuscripts, and were frequently circular, similar to classical portrait medallions. Around 1700, the Venetian artist Rosalba Carriera broke new ground by using ivory as a substrate for her portraits. After only twenty years, ivory became the most common medium for European portrait miniatures. Ivory has always been a rare and valuable material and thus a portrait on ivory would be considered especially luxurious.
Genuine ivory is defined as any mammalian tooth or tusk that is large enough to be carved or scrimshawed. As ivory is an organic material, it is hygroscopic, meaning that it absorbs liquid, such as watercolor or gouache, giving the portraits a depth of color. Additionally, ivory has a natural beautiful, translucent color that adds luminosity to skin tones, hair, and textiles. Artists who utilized ivory as a substrate, however, did contend with the challenges of painting on a hard, non-porous, and slippery surface. To overcome this, they frequently used a system of cross-hatching and stippling to prepare the ivory surface to receive paint.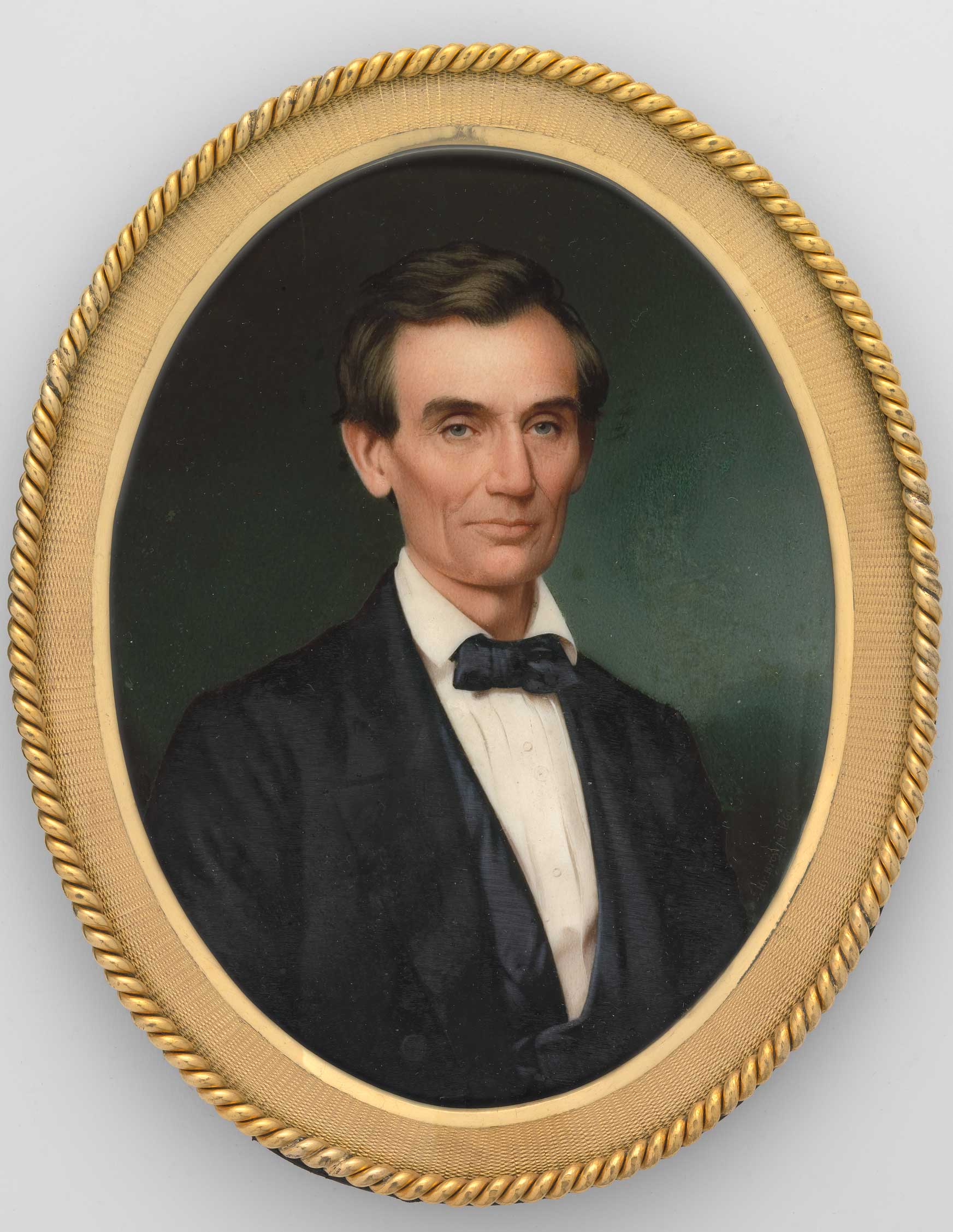 The first known American portrait miniature on ivory dates from 1740, and in 1758, John Singleton Copley began to paint on ivory. His style became the quintessential American portrait miniature, linear, unembellished, and realistic. While the portrait miniature in America reached its apex of popularity around 1800, by the mid-nineteenth century, the invention of daguerreotypes and later, negative-based photographs, displaced the portrait miniature as the favorite sentimental memento in American society.
The Portrait Gallery has a small, but significant, collection of ivory portrait miniatures, of which the Lincoln and Jackson are prime examples. It is unlikely that the museum's collection will grow, however, as portraits today are rarely painted on ivory, and it is increasingly difficult to acquire ivory due to laws designed to protect the endangered species who are the sources of this precious material. While the Jackson portrait was acquired before the laws limiting trade in ivory existed, the Lincoln portrait was purchased in 1975 when both the Endangered Species Act (ESA) and the CITES treaty restricted trafficking in ivory. The Lincoln portrait would have qualified for the ESA antiques exemption because it was over one hundred years old. Despite these restrictions on trade in ivory, thousands of animals continue to be killed every year in order to supply commercial markets with ivory for luxury products. The United States is part of an international effort to protect endangered species and decrease the market for illegal ivory. To that end, the U.S. Fish and Wildlife Service recently published a revised version of the Endangered Species Act 4(d) rule for the African elephant, which further restricts most commercial imports, exports, and sales of ivory. There still exist exceptions for items with minimal amounts of ivory and for antiques but the burden of proof is high for consumers.