Jean Toomer: The Fluidity of Racial Identity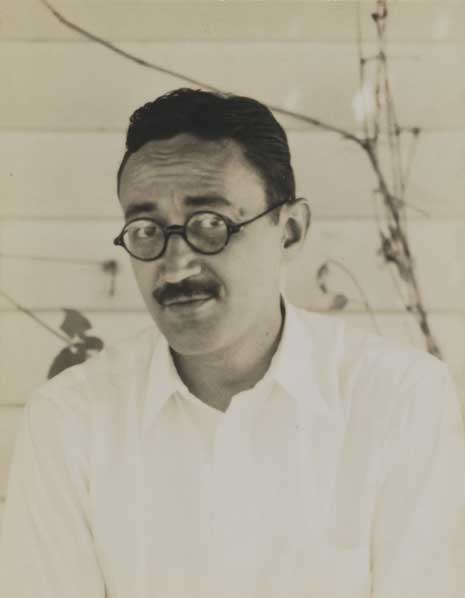 By Elizabeth Brevard, Intern, Catalog of American Portraits, National Portrait Gallery
An author, philosopher, and spiritual adviser, Washington, D.C., native Jean Toomer (1894–1967) challenged the accepted race and social labels during the mid-twentieth century. Toomer's father left his wife and son in 1895, forcing the single mother to move in with her father, Pinckney Benton Stewart Pinchback, the former governor of Louisiana during Reconstruction and the first U.S. governor of African American descent.
Toomer was of European and African American ancestry, which sometimes allowed him to pass in society as a white man. For example, his registration for the draft identifies him as African American, but both of his certificates of marriage to white women list him as white (Byrd and Gates).
Most of his formative years were spent in all-white neighborhoods, although he attended the all-black Dunbar High School in Washington. The profound and varied racial influences within Toomer's life would inspire his writing and his philosophical pursuit to transcend the self, as seen in his novel Cane and his poem "The Blue Meridian."
After his graduation from high school in 1914, Toomer questioned the labeling of race according to skin color, instead embracing his self-appointed identity as an "American." In his words:
I wrote a poem called "The First American," the idea of which was that here in America we are in the process of forming a new race, that I was one of the first conscious members of this race. . . . I had seen the divisions, the separatisms and antagonisms . . . [yet] a new type of man was arising in this country—not European, not African, not Asiatic—but American. And in this American I saw the divisions mended, the differences reconciled—saw that (1) we would in truth be a united people existing in the United States, saw that (2) we would in truth be once again members of a united human race (Turner, ed., The Wayward and the Seeking, p. 121).
Following his diverse studies at various universities, Toomer continued to develop his awareness of racial fluidity through the challenge of living in Georgia, where the community perceived him as African American. His job as an interim principal of the Sparta Agricultural and Industrial Institute during the fall of 1921 prompted the writing of Cane (1923). The provocative layering of texts and the fresh perspective on gender and racial issues throughout the novel established Toomer within the spectrum of modernist literature. He opens the first chapter, "Seventh Street," of the second part of Cane with a combination of poetic verse and prose alluding to D.C.'s own Seventh Street:
Stale soggy wood of Washington. Wedges rust in soggy wood. . . . Split it! In two! Again! Shred It! . . . the sun. Wedges are brilliant in the sun; ribbons of wet wood dry and blow away. Black reddish blood. Pouring for crude-boned soft-skinned life, who set you flowing? Blood suckers of the War would spin in a frenzy of dizziness if they drank your blood. Prohibition would put a stop to it. Who set you flowing? (p. 39).
Toomer's progressive work in the burgeoning racial consciousness of twentieth-century America joined his voice in conversation with Richard Wright and Ralph Ellison, while his lyrical imagist writing style placed him among modernist authors such as Gertrude Stein and T. S. Eliot.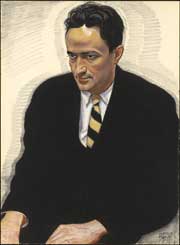 Many critics identify Cane as one of the first works of the Harlem Renaissance. Toomer's transitional racial associations as either African American or Caucasian, as well as his frequent relocation across the United States, infuses his writing with a pointed awareness of mobility—both metaphorical and literal.
Besides his prolific career writing novels, short stories, poems, and pamphlets, Toomer studied various religious belief systems and philosophical modes of thought. In 1942, he even organized a cooperative of individuals interested in self-development and transcendence, which he framed under the idealism of George Ivanovitch Gurdjieffian and Quaker principles.
Toomer married author Margery Latimer in 1931 after meeting her when he was conducting a summer workshop in social and psychological development. Latimer died in 1932 while giving birth to their daughter, Margery. In 1934, Toomer married the photographer Marjorie Content, who was active in the New York avant-garde art scene of the time and was a friend of Georgia O'Keeffe and Alfred Stieglitz. He endured intense public scrutiny because both of his marriages to white women were considered interracial. In 1936, he moved to Doylestown, Pennsylvania, with his family; it was here that he joined the Society of Friends and where he would spend the rest of his life.
In an era distinguished by movement and change, Jean Toomer's dedication to the analysis of self-identity characterized modernist literature of the twentieth century. As he wrote in Cane, "There is no such thing as happiness. Life bends joy and pain, beauty and ugliness, in such a way that no one may isolate them. No one should want to. Perfect joy, or perfect pain, with no contrasting element to define them, would mean a monotony of consciousness, would mean death" (p. 59).
Cited:
Rudolph P. Byrd and Henry Louis Gates Jr., "Jean Toomer's Conflicted Racial Identity," editorial, Chronicle of Higher Education, February 6, 2011 (accessed June 17, 2012), http://chronicle.com/article/Jean-Toomers-Conflicted/126184/
Robert B. Jones, "Toomer, Jean." American National Biography Online, February 2000 (accessed May 29, 2012), http://www.anb.org/articles/16/16-01656.html
Darwin T. Turner, ed., The Wayward and the Seeing: The Collected Writings of Jean Toomer (Washington, D.C.: Howard University Press, 1980).
Jean Toomer, Cane (New York: W. W. Norton, 1993).