Just the Facts, April 18, 1775, The Real Midnight Ride of Paul Revere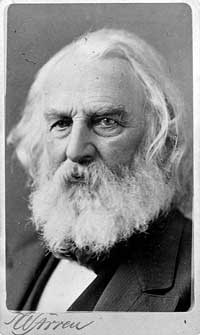 Listen my children and you shall hear
Of the midnight ride of Paul Revere,
On the eighteenth of April, in Seventy-five;
Hardly a man is now alive
Who remembers that famous day and year…
So, other than the fictitious account of Paul Revere's ride handed down to us by Henry Wadsworth Longfellow, why do we hold Revere in such acclaim? "Paul Revere is sometimes underestimated," says Patrick Leehey, research director for the Paul Revere House in Boston.  "He was considered to be 'bold' in his day, with that having a slight overtone of recklessness."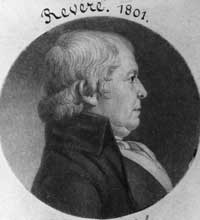 Other than his work as a silversmith, Revere was a captain of industry. Revere's foundry produced sheet copper for shipbuilding, and he also manufactured cannon and bells. "He was America's first defense contractor," says Leehey. The Revere House, incidentally, celebrates its one-hundredth anniversary as a museum today, April 18, 2008, the 233rd anniversary of Paul Revere's ride.
And even though it was not Paul Revere who completed the mission of warning the colonists in the countryside that April night, thanks to Henry Wadsworth Longfellow, the patriot's name always will always be synonymous with those events that began the American fight for independence.
For, borne on the night-wind of the Past,
Through all our history, to the last
In the hour of darkness and peril and need,
The people will waken and listen to hear
The hurrying hoof-beats of that steed,
And the midnight message of Paul Revere.

- Warren Perry, Catalog of American Portraits