Linus Pauling and Alice Neel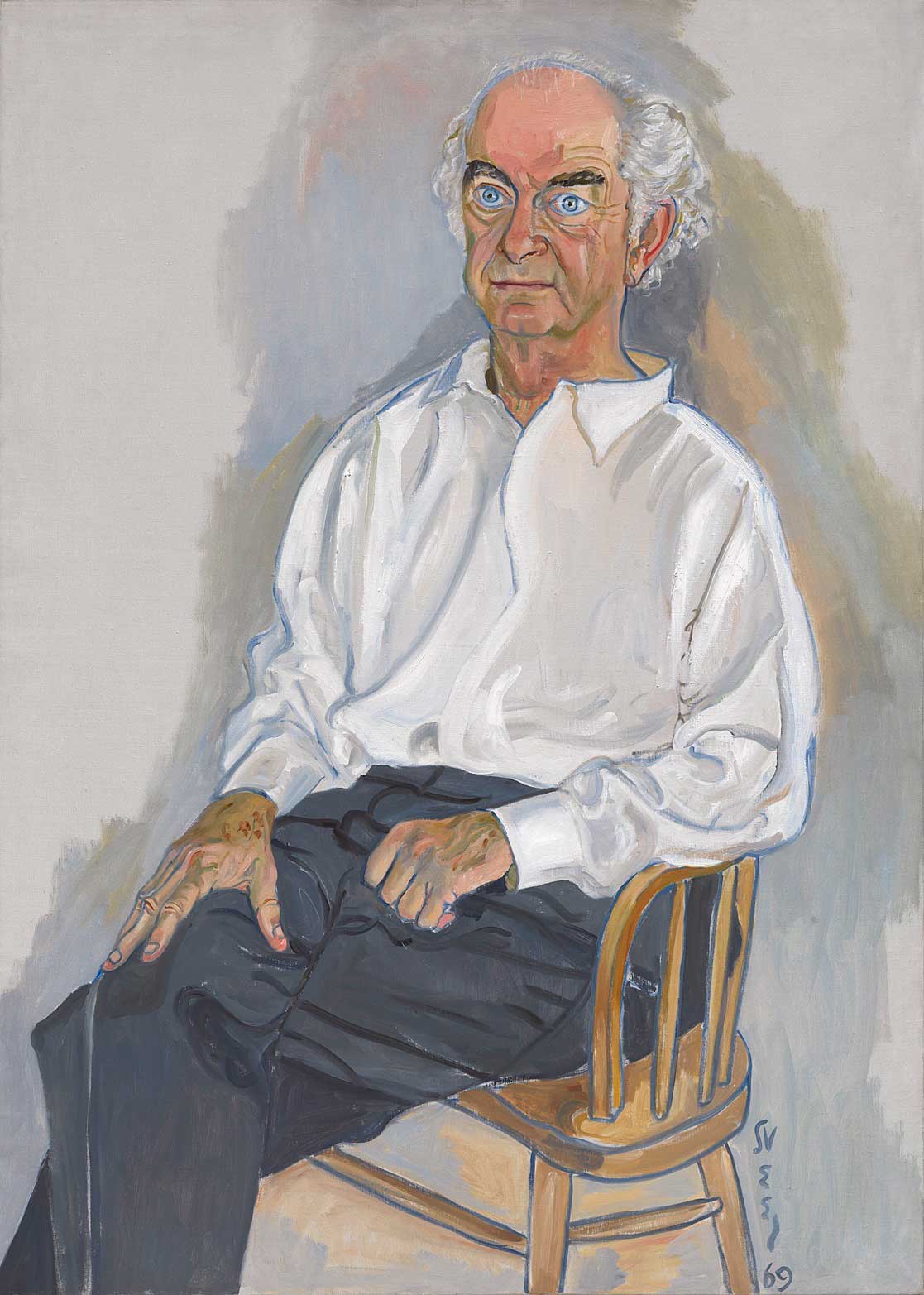 Today is the birthday of Linus Pauling (1901–1994), one of America's great scientists and activists, and one of the best known, through his decades of engagement with the public.  Trained in physical chemistry at the California Institute of Technology (Caltech), Pauling conducted research and taught at several universities in California, concluding his career at Stanford University where he was professor of chemistry from 1969 until 1974, and emeritus professor until his death.
Pauling's contributions were in the field of molecular biology and the chemistry of molecular bonds.  His textbook, General Chemistry, first published in 1947, was used for generations of undergraduates in the field.  He was awarded the Nobel Prize in chemistry in 1954 for his work on the nature of the chemical bond –how atoms join together to form molecules-- and for his subsequent applications of this concept.   In 1963, he was awarded a Nobel Peace Prize for his anti-war activism and opposition to atmospheric nuclear testing. Pauling is the only person to have won two undivided Nobel Prizes.
Artist Alice Neel was a feminist and was devoted to many liberal causes throughout her life.  She concentrated in her work on painting from life and the expressive potential of portraiture. In 1969, she left her home in New York City to visit her son, Hartley, and his future wife, Ginny, in San Francisco.  While there, a friend arranged for her to visit Pauling and his wife, Ava Helen Pauling, at their ranch in Big Sur, on the Pacific coast.  Pauling recalled that she stayed with them for several days in August, while painting a double portrait of the couple, as well as a portrait of Ava and the portrait of Linus Pauling now in the collections of the National Portrait Gallery.
Neel captured Pauling's arresting features—his sharp blue eyes and shock of white hair—while delineating his hands with expressive clarity.  As in many of her paintings from these years, she outlines the figure and clothing with black and blue painted lines, filling them in with color.  Pauling's pose is slightly awkward; he sits with a relaxed stiffness in a small wooden chair, gazing not at the artist or viewer but into the distance, as though deep in thought.  Pauling's contemplative gaze, seemingly so contemporary, had been used for centuries in portraiture to indicate a subject who exemplified the life of the mind.