March on Washington, Part 1: "Freedom Was Contagious"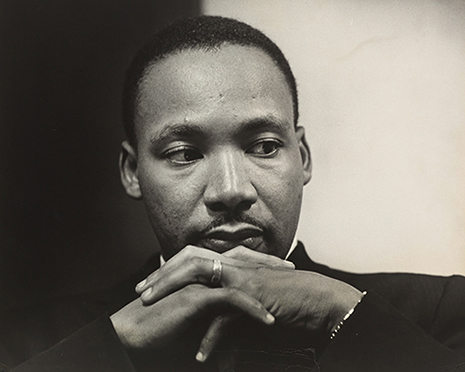 This post originally appeared Aug. 21, 2013.
The summer of 1963 began and ended in tragedy. Civil rights worker Medgar Evers was murdered in Mississippi in June—a crime that would go unpunished for three decades—and in September, Birmingham's Sixteenth Street Baptist Church was bombed, killing Addie Mae Collins, Denise McNair, Carole Robertson, and Cynthia Wesley. Martin Luther King Jr. wrote of this crime, "They were youngsters—a tiny bit from baby food—and babies, we are told, are the latest news from heaven."

In between those horrors, however, was a moment of such consequence and resonance that it became the centerpiece for the entire civil rights movement. "In the summer of 1963,"King noted, "A great shout for freedom reverberated throughout the land." Black Americans had grown tired of injustice at the hands of those who continued to apply Jim Crow laws—post-Reconstruction laws adopted throughout the South whose sole purpose was to oppress blacks. Also, abuse that extended to such abject crimes as murder was rampant. King said:

The thundering events of the summer required an appropriate climax. The dean of Negro leaders, A. Philip Randolph, whose gifts of imagination and tireless militancy had for decades dramatized the civil rights struggle, once again provided the suitable answer. He proposed a March on Washington to unite in one luminous action all of the forces along the far-flung front.

Such a march on the nation's capital would be a first of its kind, and it would generate much attention for its cause. King continued:

The shout had roared across America. I reached Washington, the nation's capital, on August 28 when more than two hundred thousand people, black and white, people of all faiths, people of every condition of life, stood together before the stone memorial to Abraham Lincoln. The enemies of racial justice had not wanted us to come. There were dire predictions of mass rioting and dark Southern hints of retaliation.

Though there would be riots later, and more horrors—including the one but a few weeks away that would take the lives of those young girls in Birmingham—for a few powerful and golden moments on August 28, 1963, there would be a hope and a dream for change. The flame that was fanned by Rosa Parks in Montgomery, Alabama, in late 1955 was becoming a mighty blaze, and the fire had spread to the nation's capital. And in the voice of one man, that fire met a dream that inspired and ignited a generation.


--Warren Perry, Catalog of American Portraits

Cited:
The Autobiography of Martin Luther King, Jr., ed. Clayborne Carson (New York: Warner Books, 1998).